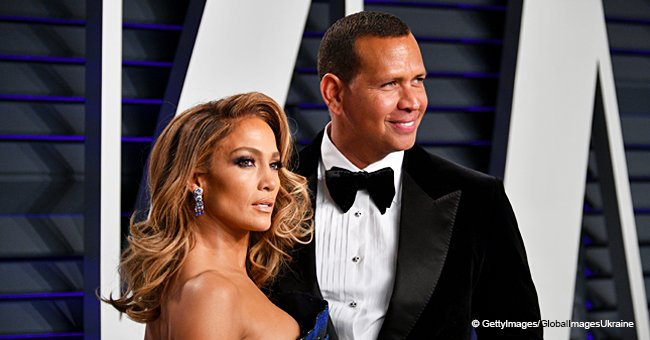 J. Lo's Fianceé Alex Rodriguez Reportedly 'Did Everything on His Own' with Estimated $4,5M Ring

Shopping for an engagement ring may be a daunting mission for most men, but Alex Rodriguez managed to hold his own and found the perfect piece for Jennifer Lopez.
The two celebrities are the hottest couple of the moment, mostly because the former MLB baseball player proposed to the pop singer on Saturday, March 9, 2019.
It has been reported that Rodriguez played his part so well that Lopez never saw it coming as they were happily enjoying a romantic getaway in the Bahamas.
IF YOU WANT IT DONE RIGHT, YOU HAVE TO DO IT YOURSELF
According to an anonymous source who talked to People Magazine, Rodriguez didn't have anyone's help as he went shopping for the ring on his own.
It is believed by a team of experts, consisting of gemologists and diamond PhDs, that the emerald-cut diamond purchased by the husband-to-be may be worth around $4.5 million.
ONLY THE BEST FOR THE WOMAN HE LOVES
The emerald-cut, as described by Alicia Davis, vice president of merchandise at Shane Co., is "the most elegant and classic cut of diamond," which comes to show that Rodriguez has an excellent taste when it comes to jewelry.
Since the engagement announcement, which was shortly spread across several social media platforms, the couple has been sharing photos of the special moment with their fans and followers.
The emerald-cut diamond purchased by the husband-to-be may be worth around $4.5 million.
The 43-year-old was the first to let the world know that he was going to marry his better-half by posting a photo of his hand holding Lopez's as she wore the diamond ring.
MORE PICTURES OF THE PROPOSAL
The Pop diva followed her future husband's example and posted the same picture on her official Instagram page. Since then, Lopez has also revealed a snap of Rodriguez on one knee holding the ring.
Judging by the photos, the singer was proposed to at the beach, and the little slide show illustrated how the moment played out, culminating in a passionate kiss.
Please fill in your e-mail so we can share with you our top stories!