Katie Holmes Spotted with Her 12-Year-Old Daughter: Suri Looks so Grown Up
Katie Holmes is set to have a busy year with the upcoming release of several films; though this has not stopped the actress from spending time with her daughter, Suri Cruise; and the little girl looks all grown up now.
Mother and daughter were seen walking in New York City on Thursday morning looking casual. Although they went for anonymity, it was hard not to spot the beautiful duo.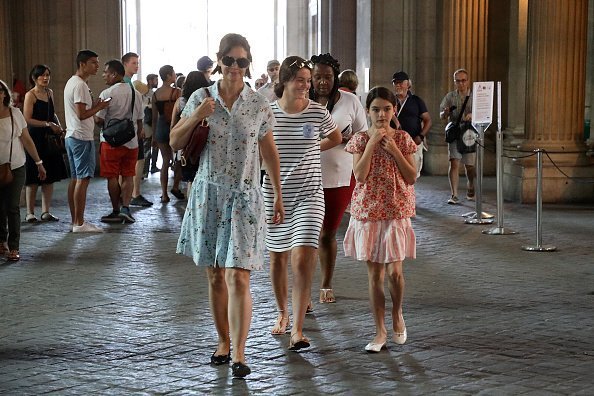 Holmes looked chic in a long denim coat, worn over a denim trouser and a grey colored-striped shirt. The actress also had on a dark sunglass, Adidas sneakers, and had her hair in a ponytail.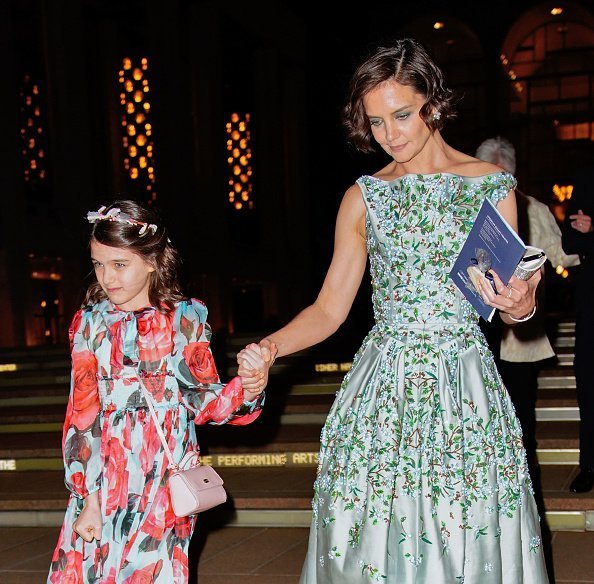 Suri, not one to be outdone, wore a beautiful black Dolce and Gabbana coat over bright pink slack and covered her feet with silver ballet footwear.
The 40-year-old and her look-alike daughter are a pair and have shared a bond since her birth. Born in 2006, the 12-year-old daughter of the "Dawson Creek" star and Tom Cruise, has been shielded from the spotlight.
Katie Holmes was spotted for the first time since splitting with Jamie Foxx 💔 https://t.co/6C2O6DglG0 pic.twitter.com/z3THAAijbK

— HollywoodLife (@HollywoodLife) March 15, 2019
Holmes rarely brings her daughter out in public; she is a very private person. Seeing them out and about is a rare treat. This is also the actress first time in public since rumors of her split from Jamie Fox.
The "Ray Donovan" star and Fox started dating in 2013 after she divorced the "Mission Impossible" actor. A report at the time stated that a clause in the divorce settlement prohibited her from dating publicly, which explains why a lot is not known of their six years relationship.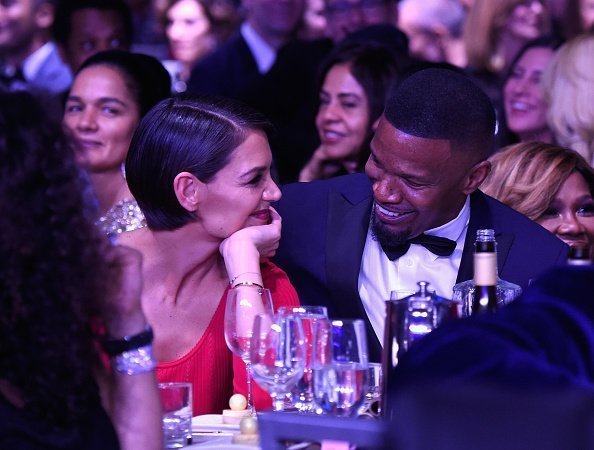 There were speculations that the 51-year-old might be popping the question soon, all that was put to rest when he said he was single while attending a charity event in February.
The "Baby Driver" actor attended the charity party to support "Children's Hospital" in Los Angeles, where he was to perform. After his performance, the "Annie" star, spoke on relationships; dropping the "single" bomb.
"Us Weekly" reported that the singer appeared not to have a care when he made the statement. Later, he appeared in West Hollywood Chateau Marmont, at Beyoncé and Jay-Z post-Oscars bash, with Jessica Szohr.
The mother of one and the father of two are yet to comment on the state of their relationship, but an insider told "Entertainment Weekly" that the two spend time apart, and still find their way back to each other.
We hope we get to see more photos of Suri and Holmes as the two share some mother-daughter time.