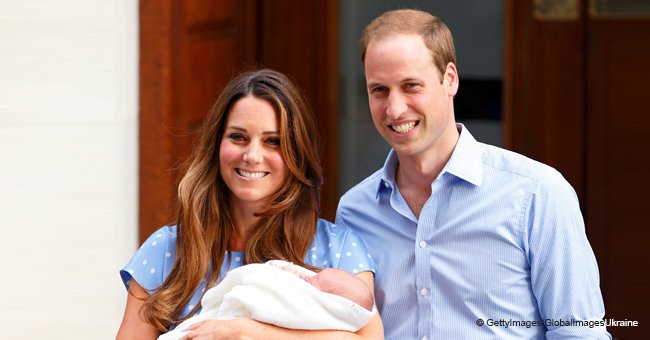 Royal Family's Christening Dress and Key Facts About Its Fascinating 178-Year-Old History
Queen Elizabeth's great-granddaughter was christened over the weekend. Just like all the other Royal children, she wore a Royal christening gown.
The garment is a replica of the 178-year-old version and is known as the Honiton Christening gown.
Lena Tindall was the latest British Royal to be christened in the Honiton gown. The garment got its name because of the kind of lace that is used on it.
The original one was commissioned in 1841 by Queen Victoria for her eldest daughter, Princess Victoria. The Royal Collection Trust revealed that the gown was made of Spitalfields silk overlaid and handmade Honiton lace by Janet Sutherland.
It was actually inspired by Queen Victoria's own wedding gown. So far, it's been work by 62 Royal children including five monarchs.
These kings: Edward VII, George V, Edward VIII, and George VI all wore the gown. The current monarch, Queen Elizabeth, also got christened in it at Buckingham Palace.
However, at the time she was still a princess, in May 1926. Prince Charles, her son, and her grandsons, Prince William, and Prince Harry, and their mother Princess Diana all wore the garment.
In 2004, Lady Louise Windsor, now-14, was the last Royal child to get christened in the original Honiton gown after 163 years. She is the daughter of Prince Edward and Sophie, Countess of Wessex,
The Queen had a replica made by her personal wardrobe advisor Angela Kelly. In 2008, Lady Louise's younger brother, James, became the first Royal baby to wear the duplicate.
Prince George, Princess Charlotte, Prince Louis, Lena and her older sister, Mia Tindall, have since worn the new one for their own christenings.
Despite having their own traditions and culture, the British family always makes it a point to honor the places they visit by wearing the local dress style. There have been numerous photos of the Royal's wearing items from Japan, Lesotho, New Zealand, Vanuatu and more.
Please fill in your e-mail so we can share with you our top stories!