Duane Martin Claims Wife Tisha Campbell-Martin Is Lying about Domestic Abuse Amid Legal Battle
Duane Martin accuses his estranged wife Tisha Campbell of fabricating lies and bullying him with the help of her brother. He denies her claims of domestic violence and reveals she's using undue force to strengthen her custody case against him.
Duane Martin is coming after his estranged wife Tisha Campbell and calling out what he claims are lies against him for the purpose of gaining custody of their kids. 
The ugly split between Tisha Campbell and Duane Martin keeps getting uglier.https://t.co/2SaroxOnjf

— theGrio.com (@theGrio) March 21, 2019
According to The Blast, Martin filed new documents to support his bankruptcy case and denied several allegations Campbell previously laid out against him. Among them, he says he did not hide a $2 million home in Chatsworth, California from his creditors nor did he hurt Campbell as stated in a domestic violence report she filed in January.  He claims the allegations are "manufactured" and even cited her own lawyer's refusal to sign the report due to its falsehood. He added, "The police saw the claim for what it was and did not pursue it."
Moreover, Martin alleges Campbell has been collaborating with her brother, Stanley Campbell in an effort to exert undue influence on him. He accused her of having a hand in the bankruptcy trustee going after him for residuals he allegedly failed to turn over.  He explains Campbell, with the help of her brother who's a former police officer ousted by the force "took possession of the residuals" and "illegally removed" his name from bank accounts to cut off his funds.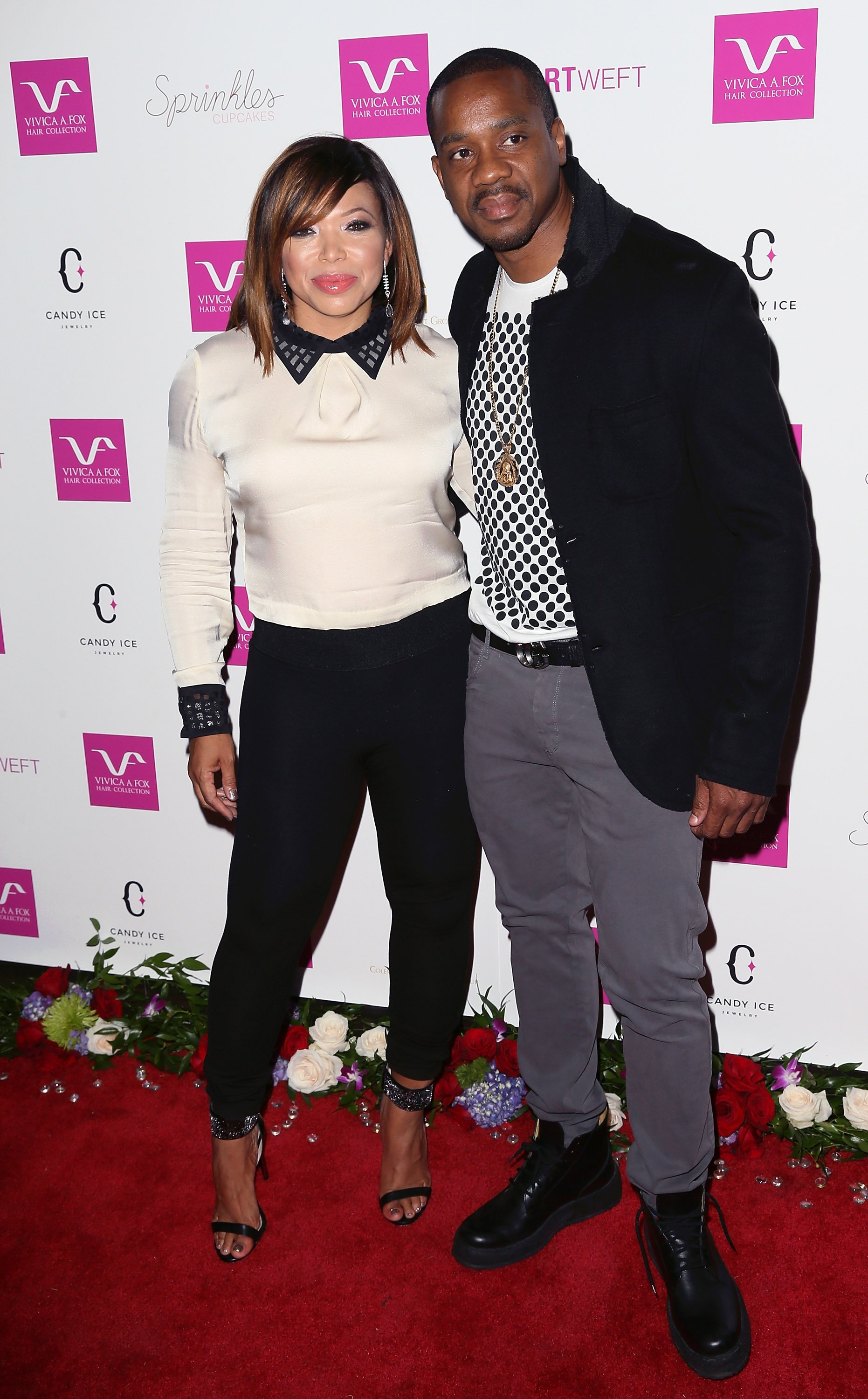 "Having obtained illegal control of the residuals and the Debtor's post-petition income, Stanley and Co-Debtor [Campbell], who has been characterized as a Good Samaritan, contacted the Trustee and provided him with residual checks that were allegedly not turned over by the Debtor. However, the Debtor never took possession of such residuals and has no control over them," he claims.
Martin also says Campbell and her brother has resorted to bullying and illegal recording of their conversations in order to forward evidence against him to the trustee. He describes an incident a couple of weeks ago when Stanley obtained private financial information from his mother and him by using undue force. "He then turned over his ill-gotten gains to the Trustee a week ago through emails. Stanley is getting more aggressive and using police databases illegally."
Today, Martin asks that the trustee drop his case against him because he didn't do anything wrong. 
Duane Martin says Tisha Campbell is lying about domestic abuse in new court docshttps://t.co/AZQRTaIl1S pic.twitter.com/6q6BBxU9L0

— Vibe Magazine (@VibeMagazine) March 21, 2019
In January, Campbell filed a restraining order against Campbell accusing him of domestic abuse during their 27-year-marriage. She said she only kept quiet about it because of their children but realized she needed to speak the truth for the benefit of their children. Her request was granted and Martin was required to stay 100 yards away from the singer. 
Citing physical abuse, Tisha Campbell has filed a restraining order against Duane Martin: https://t.co/GKgnC8NvB1 pic.twitter.com/Cl6xGbmMKq

— The Root (@TheRoot) January 30, 2019
In February she filed documents insisting her estranged husband does not deserve to have joint custody of their children because he's a bad father. She also filed several police reports in Louisiana and California in relation to his alleged identity theft and criminal fraud. Her domestic violence charge against him remains active.