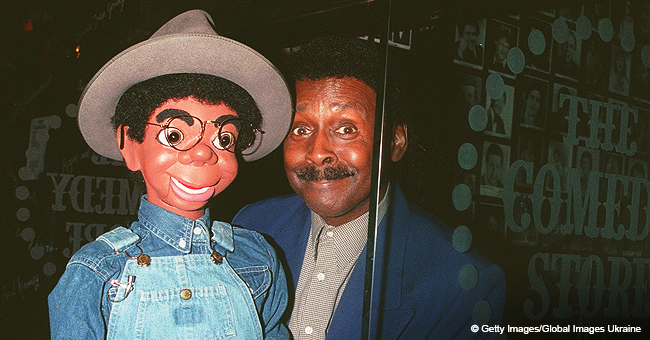 Remember Famous Ventriloquist Willie Tyler? He's 78 Now & Still Performs with His Partner Lester

Ventriloquist Willie Tyler speaks about being consistent in his craft as he continues to entertain audiences with his doll, Lester who's been with him for decades.
More than five decades as a ventriloquist and Willie Tyler is still at it. Armed with his lifelong puppet, Lester, the 78-year-old still entertains audiences with his unique brand of expertise only a few became famous for.
He was only 10 years old when Tyler began performing after finding inspiration from "The Paul Winchell Show" in the 50s. Winchell had a dummy he called Jerry Mahoney. This encouraged Tyler to take ventriloquist classes which he saw off an ad in Popular Mechanics magazine. He would soon purchase Lester off a catalog.
Tyler credits his brother for Lester's name. He was a classmate in school who looked just like the doll. Lester's character later evolved from different kids Tyler grew up with. He would perform in school, and later to his co-recruits in the US Air Force where he served for four years.
According to the legendary ventriloquist who spoke to the Sun Sentinel in 2017, the art was his way of stepping out of his introverted self.
"It made me feel good to be onstage. You want to be a personality. You want to be seen, but you can't do it yourself. It's like a Walter Mitty situation. Lester was the extroverted part of me."
As he became good at his craft, his career soared to greater heights. Soon, he was signed under Motown Record Corporation and toured as an opening act for with its artists including Smokey Robinson and the Miracles, The Temptations, and Marvin Gaye. He was especially proud of his inclusion in the TV show, "Hollywood Palace" hosted by Diana Ross and the Supremes alongside Sammy Davis Jr., the Jackson Five, and Stevie Wonder. He also opened for the final Diana Ross and the Supremes concert in Las Vegas in 1970 where he got to work with Frank Sinatra.
As Tyler evolved, so did Lester who transformed through the years three times. From a small dummy as a kid, he grew up to a 16-year-old medium-sized doll. During his days with Motown, he was larger to accommodate audiences from distant balconies.
"I've had the same doll for 40 years," Tyler says and adds that the only changes he made were the doll's hairstyle and clothing. He now sports shorter hair. When asked if he ever considered gray hair for Lester, he replies, "Mickey Mouse doesn't have gray hair."
To this day, Tyler and Lester's tandem continues to fill seats in theaters. Ahead of their performance in Boca Raton in 2018, Tyler says his goal is to provide an escape for viewers.
"When people see our act, we like to take them to a different place."
And while he constantly changes his spiels to stay relevant, Tyler sticks to his basic formula.
"If it ain't broke don't fix it. Aretha Franklin has been around for years, and people still accept her. You don't change it," he concludes.
Tyler uttered these words three years ago when Aretha Franklin was still alive. The legendary singer passed away in August after a long battle with pancreatic disease. She was 76. Fondly remembered as the Queen of Soul, Franklin's career spanned several decades anchored on her classic hits, "Respect," "Chain of Fools," "(You Make Me Feel Like) A Natural Woman," and "I Say A Little Prayer," among many. In 1987, she became the first woman to be included in the Rock and Roll Hall of Fame. She was also ranked number one in Rolling Stone's 2010 list of the 100 Greatest Singers of All Time. Her death was mourned by many including the biggest names in entertainment and the world. A funeral service was held in her hometown in Detroit with tributes from a host of celebrities and dignitaries. During the recent Grammy Awards, Franklin was also honored with a tribute celebrating her life and music.
Please fill in your e-mail so we can share with you our top stories!