Charlamagne Tha God Claims Wendy Williams Friendship Ended Because of Husband's Alleged Mistress
Charlemagne Tha God advises Wendy Williams to go on rehab from her husband, Kevin Hunter as he admits he had a fallout with the married couple due to Hunter's mistress.
Charlamagne Tha God was once good friends with Wendy Williams and her husband, Kevin Hunter, but not anymore, he says. The radio host reveals it was Hunter's alleged mistress who caused their fallout.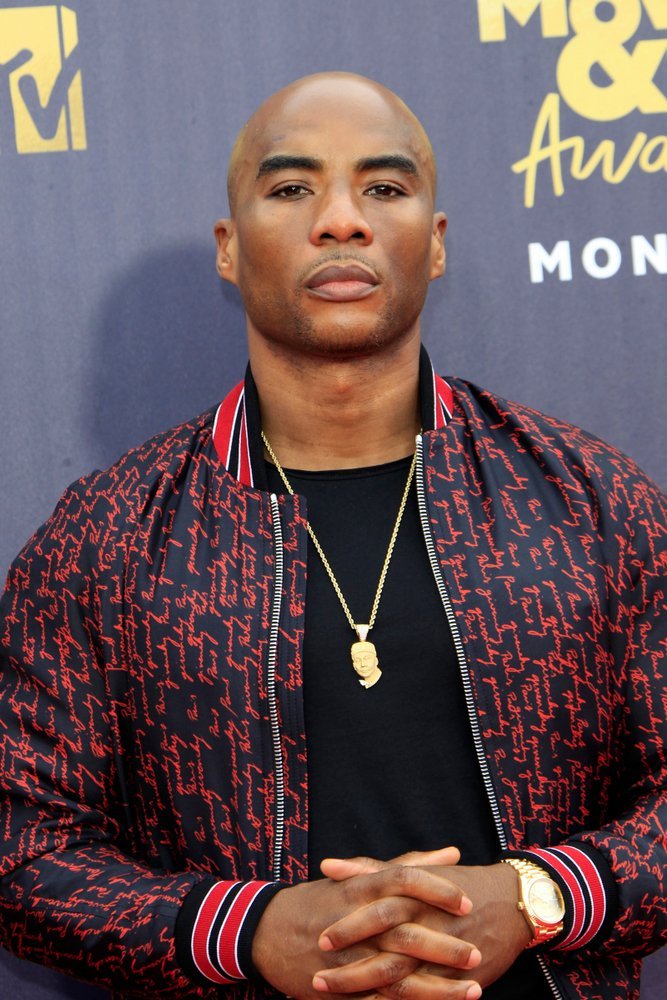 WHEN THEY WERE ALL STILL FRIENDS
Charlamagne opened up to Page Six about his past with Williams and Hunter and why he currently believes the latter should go to rehab because of her husband. 
The radio host recalled how his friendship with the couple began when he was still a mentee of Williams as her radio sidekick while a close friend of Hunter. Meanwhile, Hunter's alleged mistress, Sharina Hudson was a longtime friend of Charlamagne's from his hometown in South Carolina. In fact, it was the "Breakfast Club" host who introduced Hudson to Hunter during a party. 
"Kevin got upset because he thought Sharina liked one of my homeboys and he thought that I was hooking Sharina up [with other men]."
Charlemagne said things began to worry him after he moved to New York to work for Williams. Hudson joined him and shared a condo with him. They stayed there rent-free because the unit was owned by Williams and Hunter.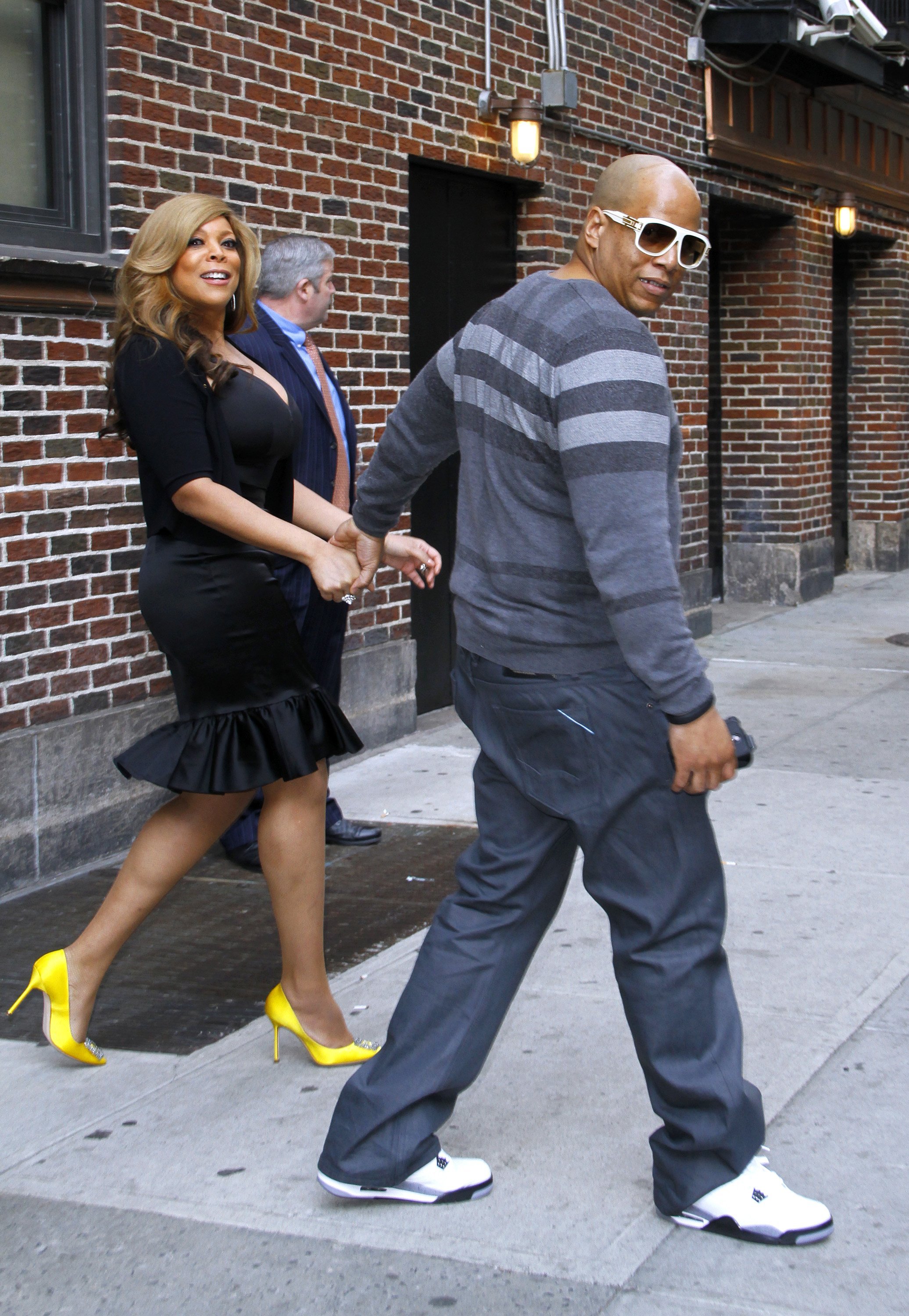 WHEN THINGS TURNED SOUR
Charlemagne insists he was never in a relationship with Hudson but believed then that Hunter had his eyes set on her. He thinks Hunter paid for Hudson's education to get a massage license. It may have been around that time that the alleged affair started.
"The reason Kevin Hunter and I fell out, and the reason why I don't communicate with Wendy anymore is because of Sharina," Charlemagne says. 
He recalls an incident in 2009 when Hunter displayed a bout of jealousy when he thought Charlamagne was trying to set up Hudson with other men. 
"Kevin got upset because he thought Sharina liked one of my homeboys and he thought that I was hooking Sharina up [with other men]."
"Mind you, Kevin was married to Wendy at the time," he points out. The couple wed in 1997.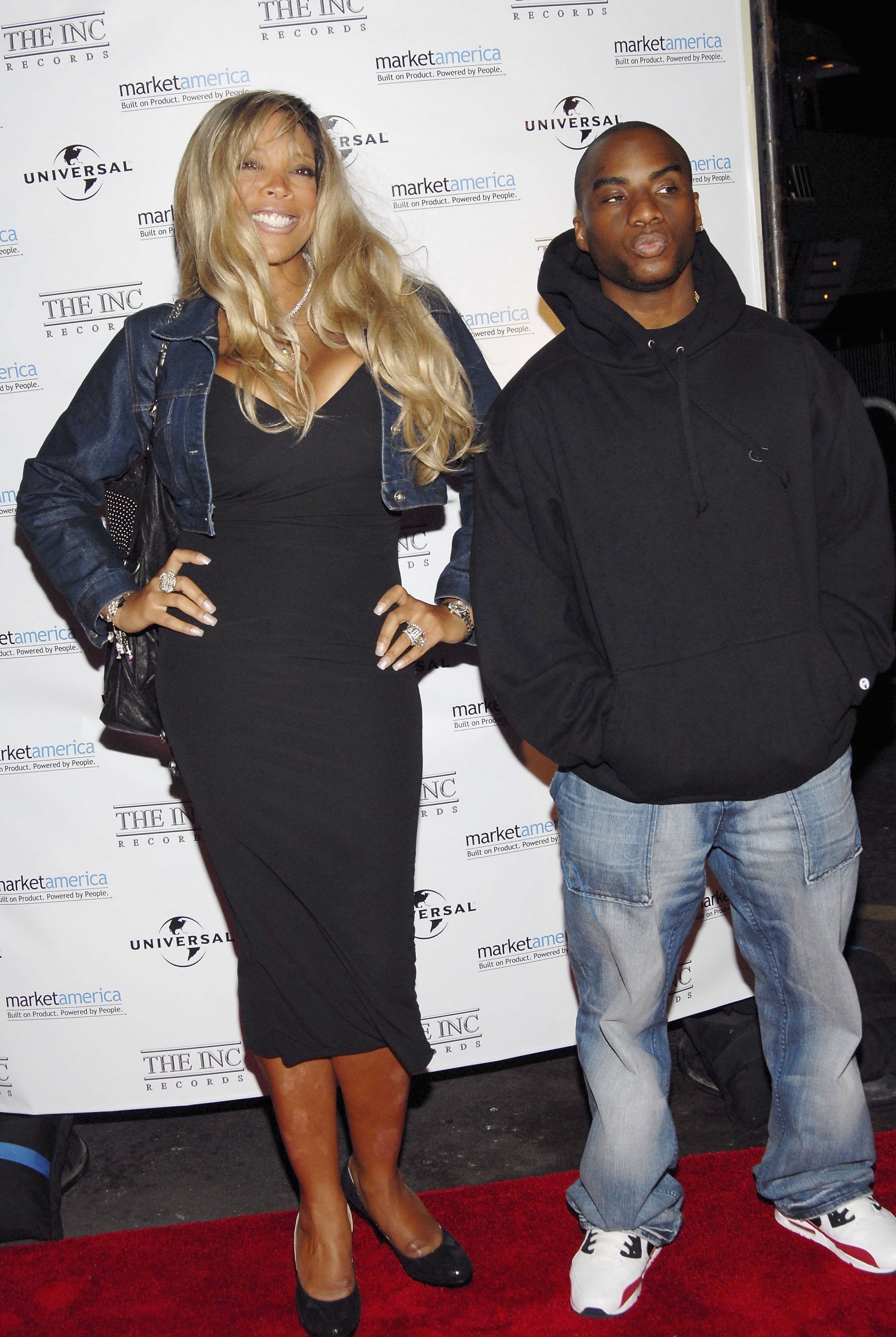 WHEN CHARLAMAGNE GOT THE BOOT
Things turned for the worse according to Charlamagne when Williams began working on her daytime talk show. Hunter, who was managing his wife's career, became more difficult and controlling and appeared to be trying to ease him out. He was working for the show filming street skits and interviews when Hunter decided to fire him. He also warned Charlamagne to stay away from Williams and never contact them. "You are dead to us," were his exact words. 
Since then, Hunter did everything in his power to blackball Charlamagne. 
"Kevin has literally gone out of his way to try to stop my livelihood, to cut my head off and stop me from other jobs. He has done it a couple of times. Kevin has definitely got a couple of cease and desist letters from my attorney."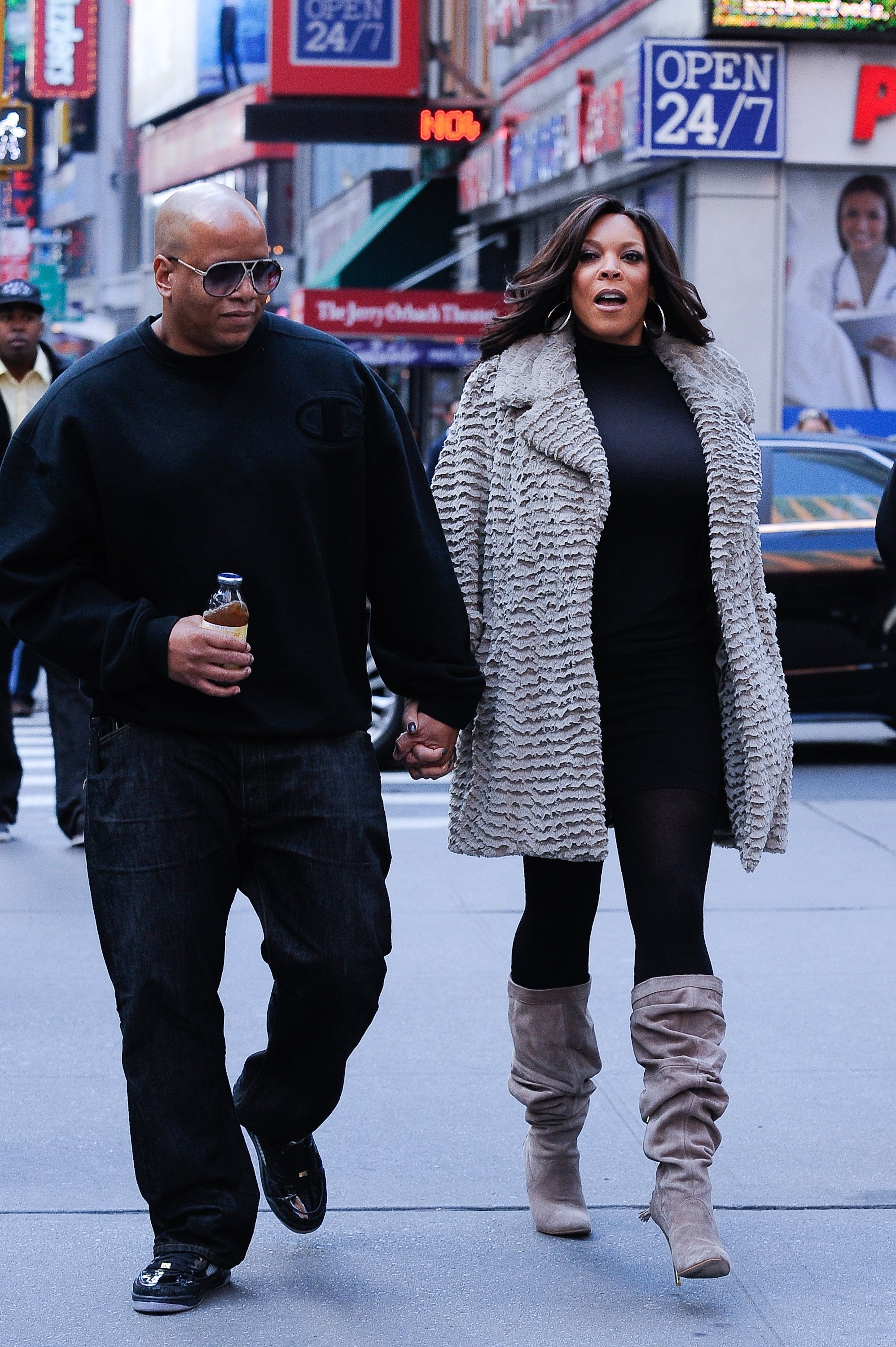 WHY CHARLAMAGNE IS CONCERNED ABOUT WILLIAMS
Meanwhile, Williams denied knowing Charlamagne at all during an interview with Elvis Duran and hasn't spoken to him since. He believes she's allowed Hunter to take full control of her life.  Seeing her during her show recently where she tearfully admitted living in a sober house to counter addiction, Charlemagne thinks it's not the drugs that Williams should be seeking treatment for. 
"The real rehab she needs is from Kevin Hunter."
These sentiments were likewise expressed by another longtime friend of Williams, Paul Porter. The broadcaster recently said "somebody needs to do something" about Williams' state and blames her "control freak" husband for it. 
WHY WILLIAMS' MARRIAGE MAY BE IN TROUBLE
As Williams seeks solace in a sober home, rumors about her husband's affair refuse to die down. Photos of the two on vacation recently emerged and the latest news is that Hudson delivered Hunter's daughter at a Philadelphia hospital on March 20. By March 25, Williams was spotted without her wedding ring as she stepped out of her sober house in Queens. The same ring she said "ain't going anywhere" when she returned to her show from her months-long hiatus in early March. 
Hunter and Williams have yet to comment on Charlamagne's latest claims, though their reps have already declined when asked.