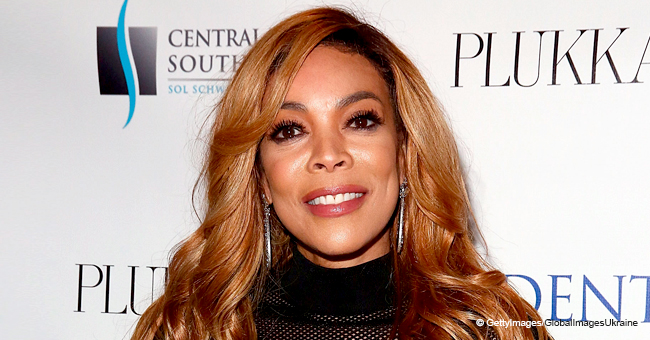 Radar Online: Wendy Williams' Ex Brands Her Behavior during Their Marriage as 'Very Bizarre'
On top of all the controversy surrounding her marriage and her problems with addiction, now Wendy Williams must deal with her mouthy ex-husband talking about her "bizarre" behavior. The man opened about his past with the TV host, admitting he was in the dark about her drug use back then.
It's been a rough couple of months for Wendy Williams, and things just seem to keep piling on the sharp-tongued TV host.
As she deals with rumors about her husband Kevin Hunter's infidelity, and the alleged birth of a child with his mistress, now there's another man from Wendy's life trying to step into the spotlight.
THE EX-HUSBAND SPEAKS UP
Bert Girigorie, Williams' ex-husband, recently talked with Radar Online about his past with Wendy, her erratic behavior, and what led to their imminent divorce.
He met Williams back in the '90s at a radio station, where she was climbing spots on her career in the industry, and he was a salesman. In her autobiography, Wendy said she was attracted to Bert because of his size and his maturity.
They dated secretly for about eight months starting in 1992 and then tied the knot in late 1994 before calling it quits five months later, in 1995.
Girigorie says he noticed there was something strange with Williams, but he had no idea she was using drugs at the time.
"It was very bizarre. She just turned into a different person. I don't know what was going on. I didn't understand a lot of things that she did. I didn't understand what her motivations were," he admitted.
They were always fighting, something that Wendy also mentioned in her book. The 54-year-old indicated that Bert was jealous of her rock & roll lifestyle, always partying until late at night and earning way more money than him only by making appearances at clubs and other events.
HE DIDN'T KNOW ABOUT THE DRUG USE
Girigorie says Wendy's behavior was flippant, and looking back, it makes sense she was already using drugs behind his back.
"I know she said she was doing drugs, but she kept that away from me," he said. "I assumed that she was, but I didn't know anything about it. I know I was seeing strange behavior and behavior that I didn't understand when I look back at it."
Although he didn't want to see it at the time, Girigorie now admits that the marriage was doomed from the beginning.
On their wedding day, he recalled, Williams had a photographer and a reporter from "some magazine" ride along with them from the ceremony to the reception. "I thought that was kind of bizarre. It should've been a private moment," he reflected.
He also recalled how on their honeymoon at Rio De Janeiro, they had a big blown out after Williams requested to go on a solo adventure on the city one night. "I was like 'NO!' because even back then Rio was not known as the safest place. And that was the big argument that I remember," he said.
Bert says that is possible Wendy was going on a drug-related trip that night, as it would make sense with her insistence of going alone.
WILLIAMS TALKS ABOUT HER ADDICTION
Williams returned to her purple chair earlier this month, after almost two months of absence.
Initially, she said her break was related to health struggles that steamed from her Graves' disease and candidly touched on her past addiction while talking about the passing of actor Kristoff St. John.
"Crack is wack," she said on the March 5 show. "I was a mess… killing myself. I realized I am a walking addict. You can't just clean it up and stop it. I wasted a lot of my life burning my insides. You never know when it can pop up. I constantly have to watch the inside of my body because of hard partying, just a mess."
Then, on March 19, Williams decided to open up about her current fight with addiction, revealing that she's been living in a sober house for a while.
However, reports surfaced on Monday about Wendy checking herself out of the sober house only to be found drunk a few hours later. She was reportedly taken to the hospital to get a bag of vitamin-and-mineral-enriched IV fluids to sober up and appeared on her show the next day as if nothing.
THE MISTRESS' BABY
Williams' breakdown might have been triggered by news that her husband's mistress gave birth to a baby girl on March 20.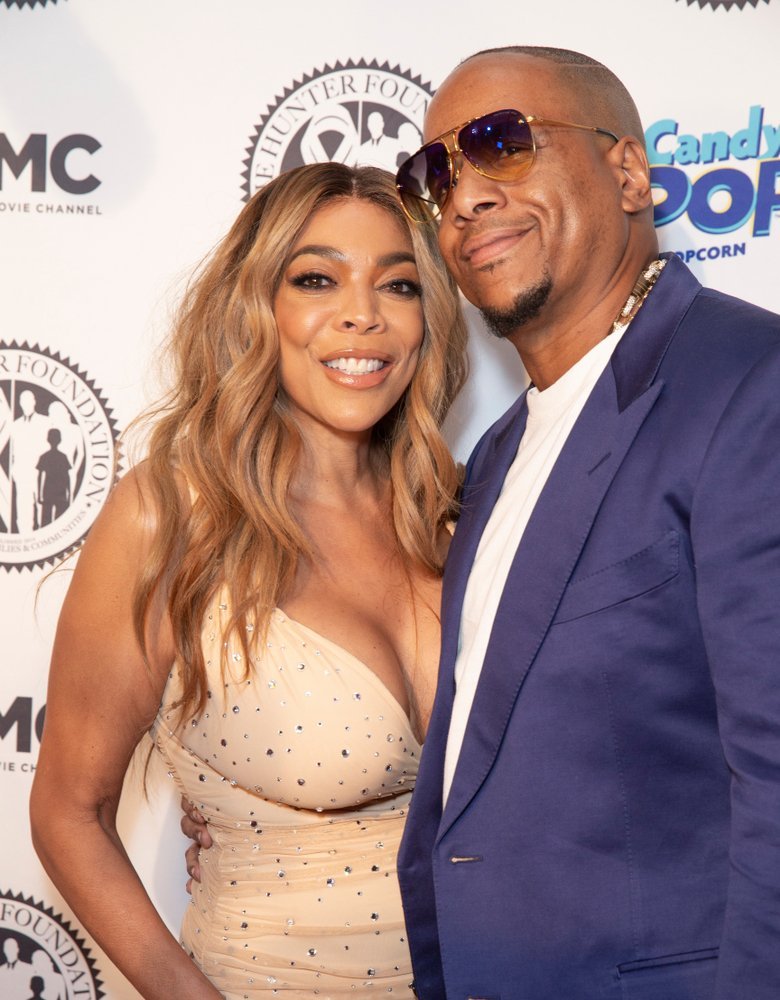 Wendy Williams and Kevin Hunter attend Wendy Williams and The Hunter Foundation gala. | Source: Shutterstock
Although it is not confirmed that Kevin Hunter is the father of he baby, several outlets were able to verify that Sharina Hudson, who allegedly has been in an extramarital relationship with Hunter for the past ten years, was indeed in the maternal unit of a hospital in Philadelphia.
After the news broke, Wendy was caught leaving her Pilates studio without her wedding ring on sight, but on Wednesday, she made sure to show off the massive rock on her finger to paparazzi, as she ignored questions about whether she'll be "seeing the baby."
Wendy and Kevin are keeping a strong front at the moment. The TV host maintains an unbothered reaction and has not addressed the rumors on her show, leaving fans to speculate what exactly is going on behind closed doors.
Please fill in your e-mail so we can share with you our top stories!