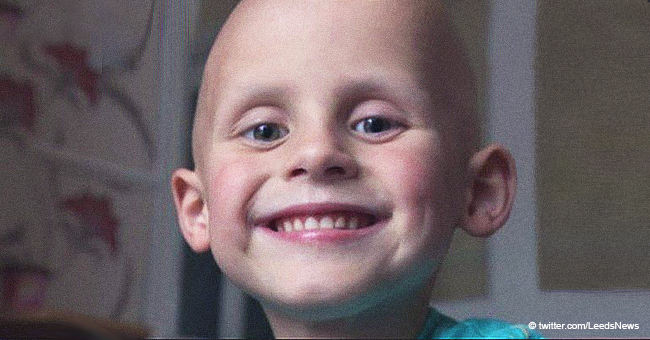 Mom of Boy Who Died from Cancer Admitted Stealing $130K Raised for His Treatment, Spared Jail
The mother of six-year-old cancer patient Toby Nye escaped jail after admitting she stole £100,000 from her son's cancer treatment fund.
Stacy Worsley, 32, walked free from court after gambling away funds raised for her cancer-stricken son's treatment. She was given a suspended sentence at Leeds Crown Court by Judge Guy Kearl QC, who agreed with her statement that she started gambling online with the money to increase the funds.
After Toby tragically passed away on January 12, Worsley suffered a "terrible bereavement" as told by her Defence. The judge further noted that the care to Toby was not affected since it was raised by Leeds United.
"This was any parent's worst nightmare. I note that this was not money spent on yourself… you were not going on holiday or buying expensive cars or gifts."
According to Judge Kearl, the victim in Worsley's case is "the confidence of those who donated the time and efforts" and dedicated their time and money to Toby's fund.
Judge Kearl also noted that all of the money raised by LUFC was spent on Toby while Worsley received direct donations of about £140,000 and lost £20,000 in 12 days.
Toby was diagnosed with a rare form of cancer called neuroblastoma on his fourth birthday in January 2017. The cancer develops from immature nerve found in several areas of the body. The symptoms include growth of firm mass under the skin, abdominal pain, changes in bowel habits, constipation, and diarrhea.
Although Toby could not fight the battle with cancer any longer, six-year-old Lulu DeVries is undergoing treatment for the deadly disease.
Lulu's parents have set up a fundraising account for their daughter to gather funds for a trial treatment in the US to increase her chances of getting better.
The most heartfelt gesture came from Lulu's friend Oisin Ruskin, who let her cut his hair to make her feel better. "I look like you," Oisin said after Lulu chopped off his hair.
Oisin raised over £2500 in just three days after setting a JustGiving page for his best friend.
Please fill in your e-mail so we can share with you our top stories!