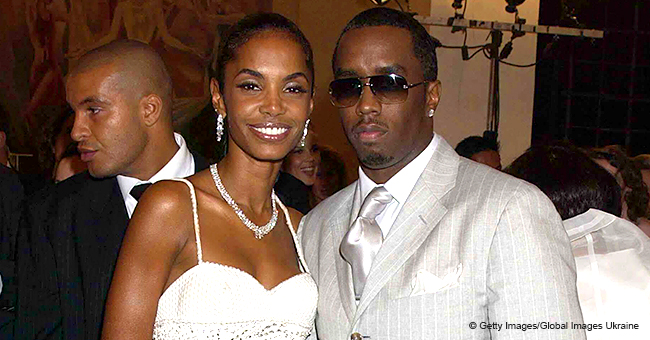 Diddy Regrets Not Marrying Kim Porter in Emotional Post after Her Death, Gets Blasted for Dating JLO
P. Diddy gets candid and admits being ready to marry Kim Porter though "it's too late." He also responded to a fan who accused him of messing with Jennifer Lopez while dating Kim.
Months after Kim Porter's death, P. Diddy admits he's ready to marry her "but it's too late."
A CANDID CONFESSION
Twitter feasted on what is now a deleted comment from Diddy who responded to a fan asking him why he never married Kim and accused him of being fake.
"never fake," the rapper wrote. "I wasn't ready and that's it. I'm ready now but it's too late" he adds, before advising "don't be like me."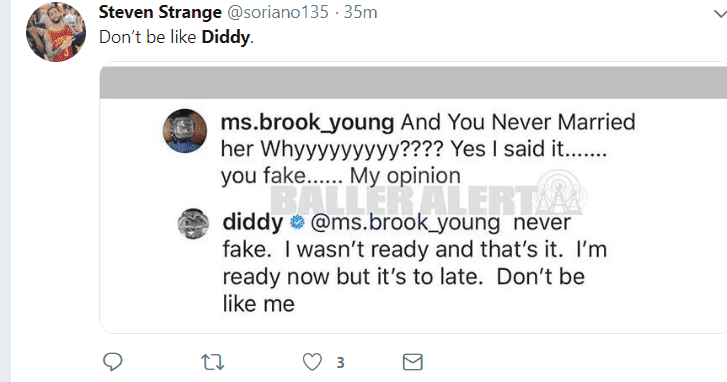 Source: Rollingout.com
DIDDY'S SPECIAL RELATIONSHIP WITH KIM
Since Kim's untimely death in November, Diddy has been very vocal about how special she was to him. His most recent pronouncement was two days ago when he shared a photo of what he revealed was the first time he told Kim he loved her. The couple was standing in front of a Rolls Royce and Diddy explained Kim had selflessly flown 12 hours and ridden 3 hours into the desert just to see him.
"She took like a 12 hour flight to LA and 3 hour ride to the desert. With no complaints. Was always ride or die. From day 1!"
He continued,
"I called her BONNIE AND I WAS CLYDE! This picture will go down in history as the first time I said she was MINE!!!! AND THE FIRST TIME I TOLD HER I LOVE HER, little did I know I was hers. Miss you BONNIE and will forever. Maaaaan life is beautiful to have had these experiences. Love you baby."
ON MESSING WITH ANOTHER WOMAN
Diddy's post gained mileage but it also drew attention to another relationship he had – his high profile romance with Jennifer Lopez. One commenter pointed out that despite his devotion to Kim, "you ended up messing with JLo at that time."
Diddy didn't hesitate to agree with the commenter and replied, "yes I did."
Kim and Diddy dated on an off for thirteen years from 1994 to 2007. Sometime in between their romance, Jennifer entered the picture. It was the summer of 1999 when Diddy and the multi-faceted star were rumored to be dating. They split in 2001.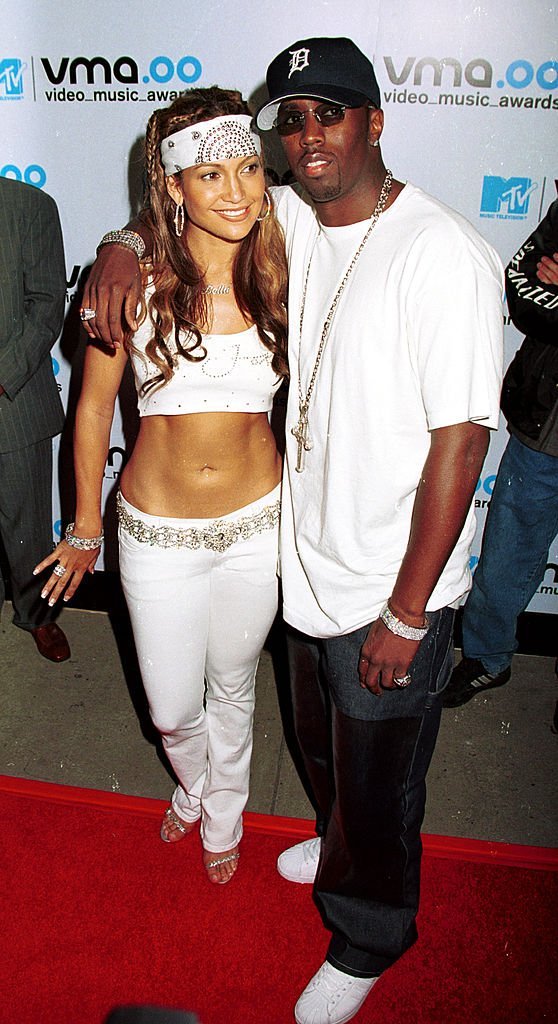 P. Diddy and Jennifer Lopez arriving for the 2000 MTV Video Music Awards on September 7, 2000 at Radio City Music Hall in New York City. | Source: Getty
THE REASON BEHIND THEIR FINAL SPLIT
Though she and Diddy reunited and went on with their relationship for several more years after, the final straw for Kim was when she discovered Diddy had impregnated another woman, Sarah Chapman while she was pregnant with their twins, D'Lila Star and Jessie James. Chance Combs was born five months before the twins. Kim was upset that she didn't' learn about it firsthand from Diddy.
"I would have preferred to find out from him because that's a man,"she told Essence in September 2007.
Their relationship was never repaired since then but they managed to become close friends and co-parents to their children, Christian and the twins. Diddy also continued to stand as a father to Kim's son, Quincy Brown with producer Al B! Sure.
A CONTINUED DEVOTION TO KIM
This is the reason why Kim's death was such a big blow on Diddy who shared a long history and friendship with her. Kim was discovered dead in her home and was later confirmed to have died from complications of pneumonia. In a series of tributes following her death, Diddy deemed her his soul mate and vowed to be the best father to their children.
Please fill in your e-mail so we can share with you our top stories!