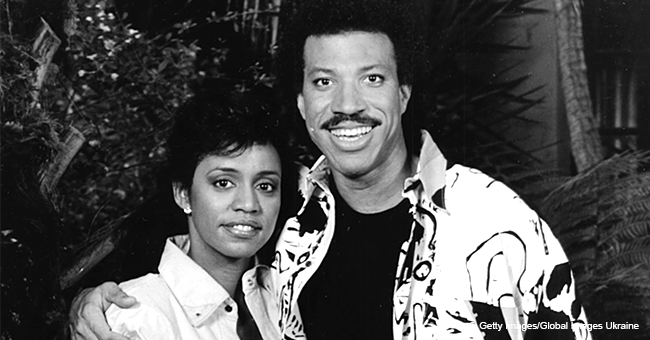 Lionel Richie's Ex-Wife Proves Major Flaw in Michael Jackson Documentary, Blasts Accusers as 'Liars'
Lionel Richie's ex-wife, Brenda Richie lashed out at Michael Jackson's accusers and called them liars after revealing evidence one of their claims was impossible.
Lionel Richie's first ex-wife, Brenda Richie showed proof that the allegations against Michael Jackson in the film, "Leaving Neverland" are lies.
Brenda accused the men testifying in the film of telling false tales about the late King of Pop and points out one major flaw in their story to prove it.
"What a Liar he his. How on earth was this not checked for the facts. Or they just didn't care!"
THE ALLEGED LIE
According to one of the men, James Safechuck, between 1988 and 1992, he was molested by Michael and cited an incident where they had sex in the second floor of a train station in the singer's Neverland ranch.
However, in a tweet on March 28, Brenda blasted James' story and called him a liar.
"There was no Train Station there during that time. I knew every inch of that place. What a Liar he his. How on earth was this not checked for the facts. Or they just didn't care!"
EVIDENCE SUPPORTING BRENDA'S CLAIMS
Two days later, Brenda issued further proof by way of receipts that showed there was no train station in Neverland at the time James claimed he was molested there. According to information she retweeted, construction of the station was only approved on September 2, 1993. Permits for bay windows were acquired on January 13, 1994. It was officially built between September 1993 and January 1994.
ON THE DOCUMENTARY'S LACK OF TRUTH
Brenda's defense of Michael further strengthened his family's belief that "Leaving Neverland" was a documentary that relied solely on baseless accusations of two men who capitalized on their relationship with Michael. Shortly after the film's release, Michael's estate slammed it for its monetary-driven assertions with no regard for the truth.
In response to Brenda's new claims, Tito Jackson's son, Taj Jackson retweeted the train station story and wrote, "How many lies do we have to point out before the media actually do their job and report the truth."
MICHAEL'S BIOGRAPHER BACKING BRENDA'S CLAIMS
Brenda's account of the train station was also further corroborated by Michael's biographer, Mike Smallcombe who confirmed the station was only constructed between 1993 to 1994.
"Abuse in the train station wasn't possible if the abuse stopped in 1992, as he [James] claims in his testimony, as it didn't even exist then. There's a two year difference," he concludes.
OTHER STARS BEHIND MICHAEL
Michael's name has been tainted by the release of the controversial documentary but several celebrities backed his innocence. Among them, Diana Ross tweeted a plea to "STOP IN THE NAME OF LOVE" as she described him as a "magnificent incredible force."
Her son, Evan Ross also paid tribute by sharing a throwback clip of Michael, his godfather, and responding to haters by defending him.
Barbra Streisand tried to downplay his alleged crime by pointing the blame on his accusers for participating willingly. Meanwhile, former child actor Corey Feldman who was rumored to have been one of Michael's victims denied this and blasted parents of alleged victims for allowing their children to be in the lone company of an adult they didn't trust. He also insisted the negative stories about Michael weren't true based on his own experiences with him.
Please fill in your e-mail so we can share with you our top stories!