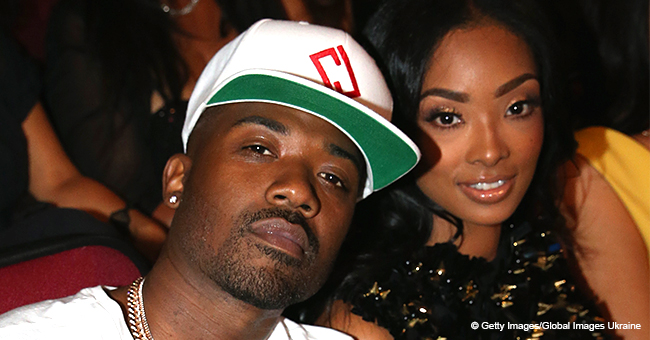 Ray J and Princess Love Offer $20K Reward to Anyone Who Can Find Their Beloved Missing Dog
Ray J and Princess Love are going to great lengths to find their missing dog. They've offered a $20k reward to whoever can return him to them. The pooch escaped from their home while they were away.
It's been a couple of days since Rey J and his wife, Princess Love lost one of their Maltese dogs, Boogotti and they're taking huge steps to find him. Through her Instagram, Princess offered a huge monetary payback for his return.
A CRY FOR HELP
Boogotti went missing from their Calabasas home on Saturday. Princess described him as a "3 ½ pound white Maltese" who was "lost in Woodland Hills, CA." She shared a photo of the tiny pooch with a "$20K REWARD" sign over it.
"Please DM with his photo if you've found him," she added.
The couple was reportedly away when Boogotti went missing. He was under the care of Ray-J's parents who dog-sat for them. According to TMZ, sources close to the celebrity couple said the dog left their property through a gate around 3 pm.
MUST LOVE DOGS
Ray-J has been very vocal about his love for their dogs. In 2015, he threw a $30k party for Boogotti's second birthday. It was reportedly held at the Petrock Hotel and Spa in Encino and there was even a red carpet for guests to walk on.
In 2017, they also shouldered $5k worth of vet bills after another of their Maltese dogs, Coco, almost died after being locked inside a closet for days without food or water. A construction worker renovating their home was suspected to have accidentally left him there. The couple was away on a trip at the time the incident occurred. The dog was unconscious when they discovered it inside the closet upon their return. The dog suffered permanent damage in one of its organs and will be undergoing kidney treatment for the rest of his life as a result.
GENIUS BABY
More than their dogs, the "Love and Hip Hop" stars are devoting a lot of attention to their daughter too. Since welcoming Melody Norwood in May 2018, they've been doting parents to her. Princess has been teaching her so many things and the 10-month-old impresses with how quick she learns.
In a clip last month, Melody showed off how well she could speak by repeating words her mother asked her to say. She said "da-da" and managed to make out the word "duck" in her own cute way. Back when she was only five months old, she also wowed Princess' fans when she displayed a knack for identifying colors.
There is so much this child has already accomplished in skills at such a young age thanks to her parents' love and affection. And we're certain there's more we haven't seen in the coming months.
Please fill in your e-mail so we can share with you our top stories!