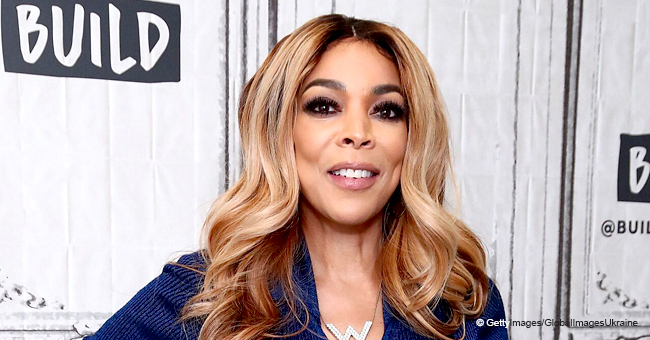 Wendy Williams Calls Herself a 'Living Proof' of Hope for Addicts
Wendy Williams surprised fans with her candor when she announced to everyone that she was living in a sober home to get help with her addictions.
The host of the "Wendy Williams Show" braved being ostracised by announcing to fans that she is an addict and she is getting help by living in a sober home, encouraging other sufferers to seek help too.
Williams and her husband, Kevin Hunter, launched the 888-5HUNTER hotline that people battling with drug addiction and substance abuse can call around the clock.
"They don't care I'm Wendy, there's no autographs — there's nothing. It's the brothers and the sisters caught up in the struggle."
Wendy Williams' Hunter Foundation encourages users to not feel ashamed for their dilemmas citing her own journey as "living proof" of salvation for addicts.
The Foundation and T.R.U.S.T released a public service announcement where the talk show host urged anyone to call the number if they need and want help. According to an official press release:
"The 24-hour hotline will be fully staffed by specially trained Certified Recovery Coaches that will conduct assessments and match callers with individual specialized lists of short or longer term treatment facilities including detox, rehabilitation, sober living and outpatient centers throughout the country."
The hotline registered over 10,000 inbound calls in three weeks since going live and the phones have not stopped ringing.
Calls ranged from requests for treatment, detoxes, rehabilitation, sober living, educational materials, outpatient centers, and just messages of thanks.
The Foundation is fully staffed by certified recover coaches trained to answer the calls, conduct assessments and match up callers with the individualized treatment they need, whether short or long-term.
Williams and Hunter launched the hotline after she went live on March 19 admitting her own dependency issues on the show. She previously struggled for a decade with cocaine addiction.
Speaking about the sober house she lives in, she said:
"They don't care I'm Wendy, there's no autographs — there's nothing. It's the brothers and the sisters caught up in the struggle. It's been really interesting. Only Kevin [senior, her husband] and Kevin [junior, her son] have known about this. Not my parents, nobody, nobody knew, because I look so glamorous out here."
Please fill in your e-mail so we can share with you our top stories!