Steve Buscemi Pays a Heartfelt Tribute to His Late Wife 3 Months after Her Unexpected Death
Steve Buscemi honored his late wife, calling her his "biggest inspiration" as he accepted an award at the CinemaCon.
During his award acceptance speech at CinemaCon in Las Vegas, Steve Buscemi thanked his late wife, Jo Andres, for being the "biggest inspiration" in his life. He was given the Cinema Icon Award at the CinemaCom 2019 Big Screen Achievement Awards which he joked:
"I feel like I conned you into giving me an award."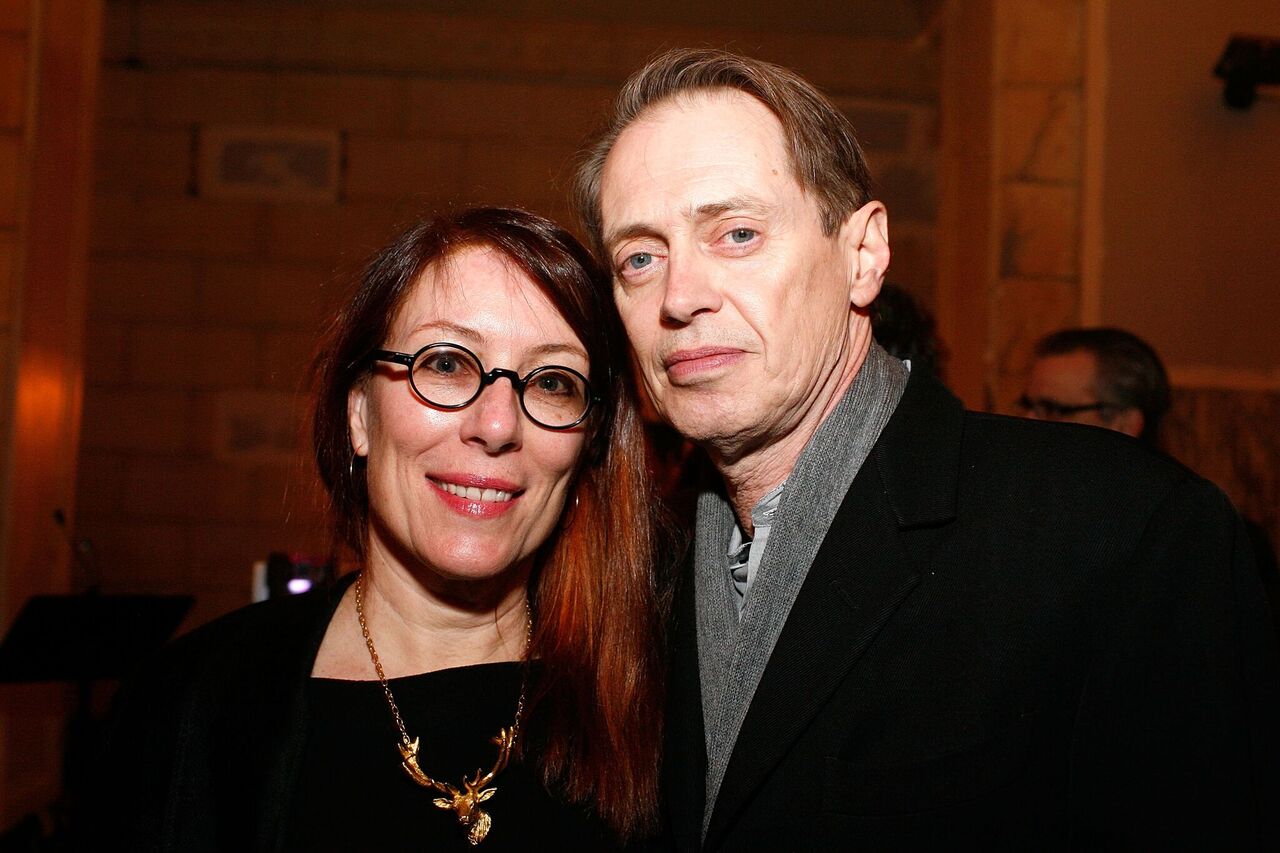 The 61-year-old "Boardwalk Empire" star continued his speech, giving credit to the people who are the reason behind his success.
"I do want to thank my family, that's been so supportive. My parents, my brothers and also my son and also my wife, my wife, Jo."  
"This business can be a challenge to relationships, but you stick it out, and there are rewards. And I am so grateful to her," said Buscemi.
"She was my biggest supporter, and also audience, and my biggest inspiration."
Andres passed away in January, at the age of 65, due to sclerosis and a previous battle with ovarian cancer, says the New York Times. She was a choreographer and filmmaker, behind the 1996's film "Black Kites," which played at several film festivals, including Sundance, Toronto, and London.
Steve Buscemi's wife Jo Andres, filmmaker and choreographer, dies age 65 // Condolences to Steve Buscemi and loved ones on his loss. This fine family was so supportive of first responders during 9/11 tragedy. #RIPJoAndres https://t.co/39tpAq5Bvk

— James Woods (@RealJamesWoods) January 12, 2019
The couple had 30 happy years of marriage, since 1987, and had a son, Lucian, who is currently 29 years old, in 1990. Before they got together, his wife did not recognize him as a celebrity. Buscemi revealed:
"When we met, she didn't realize I was the guy on the poster. When we got to my apartment, she saw the same poster and said, 'That's you!'"
Steve Buscemi and Jo Andres enduring love story: From her movie crush to 30 year marriage: His wife Jo Andres, who has died aged 65, first saw her husband on a movie poster https://t.co/76OmfbYFzR pic.twitter.com/lZ7d8LFw5p

— RushReads (@RushReads) January 12, 2019
The two have been in love since, continually supporting each other at their crafts. The two made their last appearance together on the red carpet of the Cinema Society screening of "Puzzle" last July.