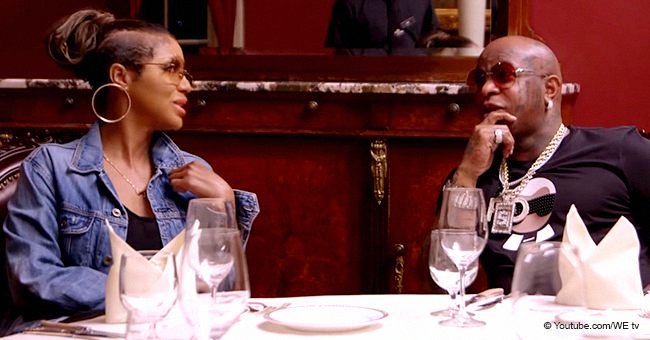 Birdman & Toni Braxton Spark Baby Rumors after Revealing 'We're Just Trying to Work on Our Family'
Birdman hints at a possible child with his "wife" Toni Braxton in a now-deleted post where he also asks fans for respect. "We just trying to work on our family," he says.
Just when Birdman confirmed he and Toni Braxton are back on, he sparked rumors that they may be taking a major step in their relationship and possibly even took a step prior without anyone knowing.
In a post he soon deleted, Birdman hinted at "working on a family" as he asked for respect from fans. He also referred to Toni Braxton as his wife, fueling rumors they may have already tied the knot.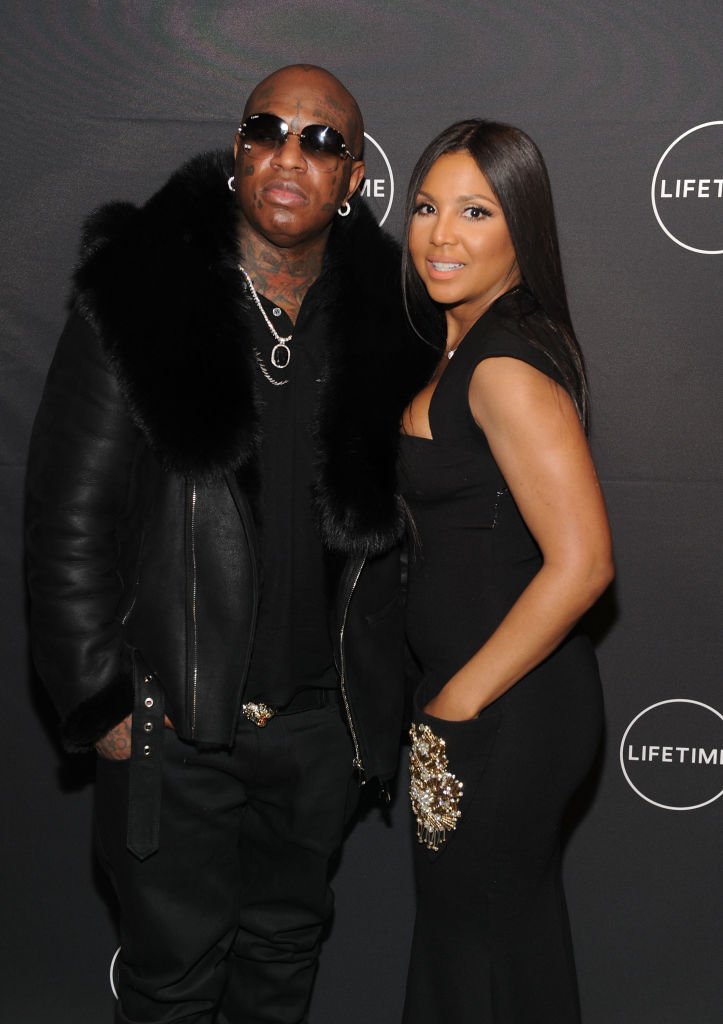 Birdman and Toni Braxton attending Lifetime's Film,'Faith Under Fire: The Antoinette Tuff Story' red carpet screening and premiere event at NeueHouse Madison Square In New York on January 23, 2018. | Source: Getty
STALLED ENGAGEMENT
The couple's relationship has been raising a lot of questions since their engagement in February 2018. Fans wondered when the big day would be as the year came to a close without a sign of their impending wedding. Toni admitted they were having trouble pinning a date due to their schedules and Birdman was getting impatient. In fact, he gave her an ultimatum to plan a wedding by the end of the year or they'd simply elope.
SURPRISE BREAK UP
But fans were surprised to learn in January that the couple appeared to have broken up. Their social media posts alluded to this with Toni deleting most of her past entries, save for one that spoke of "starting a new chapter." Meanwhile, Birdman seemed to confirm speculation of a split when he cryptically wrote, "It's over" in one of his feeds.
POSSIBLE RECONCILIATION
However, a month later, Birdman's followers would wonder again when he shared pics of his coziness with his supposed-to-be ex-fiance. This led many to believe a reconciliation occurred.
PUBLIC CLARIFICATION
Ending the series of speculations, Birdman clarified the status of their relationship during his recent appearance on "The Wendy Williams" show. He said the break up was "all fake" dismissing it as the doing of social media which he isn't fond of using as a platform to divulge information about his private life.
FAMILY PLANS
But that wasn't the case when Birdman took to social media recently and let fans in on what's going on between him and Toni while asking for respect.
"Y'all need to put some respeck on our [expletive] name," he began to write as a plea to fans.
"At the end of the day it's me and my wife y'all niggas need to respect that shit we just trying to work on our family ya heard trying to bring a lil one into the world."
It's unclear what prompted Birdman's message but what's clear is that he referred to Toni as his wife and mentions the possibility of a baby on the way.
Toni and Birdman have kids from previous relationships and the singer has been vocal about not wanting more. If indeed they are planning for a child, it's possible she'll take the surrogacy route due to her struggle with Lupus.
Please fill in your e-mail so we can share with you our top stories!