Remember R&B Legend Gerald Levert? His Daughter Is Out and Proud & Once Shaved Her Hair Off
Singer-songwriter Gerald Levert, known for the vocal group LeVert, had four children. One of them, Carlysia, is a proud lesbian who once recorded herself shaving her head.
Gerald Levert, an artist of blues love songs and passionate rhythm, passed away in November 2006 at the age of 40. 
The singer's record label, Atlantic Records, confirmed his death due to a heart attack. Sadly, his children were very young at the time of his death.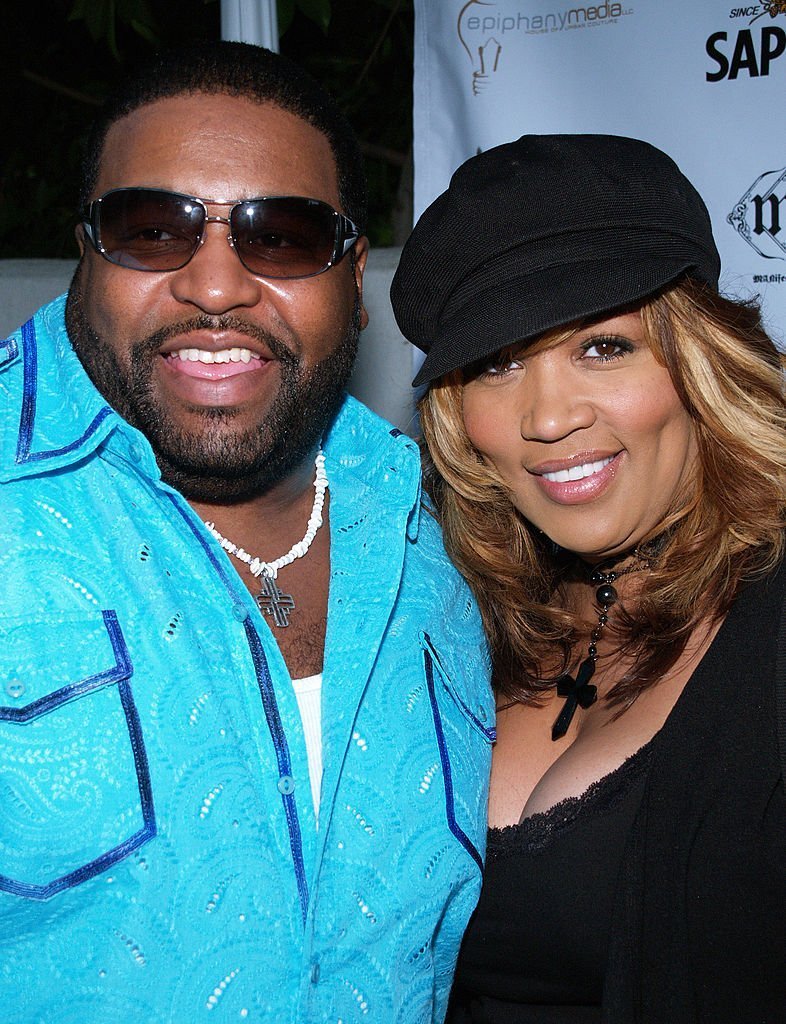 Prior to her coming out, Gerald already had a hint of his daughter's true identity and told her not to become gay. Nevertheless, Carlysia only worried about the opinion of two people -- her grandfather Eddie and mom Carlene.
As someone close to them, she valued their thoughts more than anything. At the age of 17, she told her mom about being gay and things went downhill for a while.
Her grandfather found out soon after and did not approve as it coincided with his religious beliefs. But since she was the favorite, Eddie never aired his sentiments. Fortunately, both the mom and grandfather came to terms with her true self.
CARLYSIA'S COMING OUT
Carlysia, the daughter of the singer who appeared on MTV's "My Super Sweet 16," attracted a lot of attention in September 2018 when she revealed that she would drive around the country and visit every state in the US.
According to the singer's daughter, she decided to do so after experiencing heartbreak with her ex-girlfriend, Alicia. The pair broke up between 2017 and 2018, which shocked everyone as their online posts suggested everything was going well.
When Carlysia announced her trip, she admitted she would share even the most personal details of her life and the changes that happened in the previous year.
HER JOURNEY
One of the most shocking clips Carlysia shared was of her shaving all her hair off in a bathroom in 2018. She captioned the post:
"No I'm not losing my mind... and no I'm not depressed! I did this because I'd rather be called BOLD AND BRAVE than to be told 'Wow, you have good hair' [...]."
She even thanked Sanaa Lathan and the creators of the film "Nappily Ever After" for the courage and inspiration that taught her that her hair was just hair.
WEIGHT LOSS JOURNEY
Most recently, Carlysia made another significant change to her physical appearance as she exerted effort to lose the extra weight.
In an Instagram post, Carlysia shared a snap of her slimmed-down figure while thanking her mom for being a great support in her weight loss journey.
Many of her social media followers were also proud as they flooded the comments section with sweet words of admiration.
AN UNFORTUNATE LOSS
In 2020, Carlysia revealed that her grandmother, Martha Levert, unfortunately, passed away. She paid tribute to the late singer's mother on Instagram.
Martha's two sons Gerald and Sean, died two years apart before she passed. Although it was a tragic loss, she was able to cope.
Carlysia is not the only daughter of the R&B artist as he is also the father to Camryn, who is following in Gerald's footsteps as a singer.
In 2018, Camryn launched her single, "I Miss You," dedicated to her father. The song's visuals used several photos and clips of the late artist.