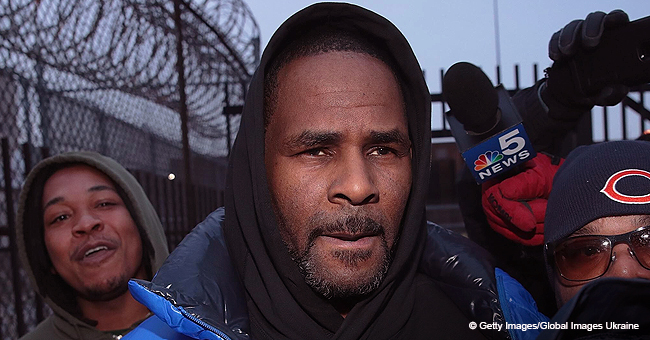 R. Kelly Reportedly Stops Paying Daughter's School Support as He Thought She Dropped Out
R.Kelly failed to pay his daughter Joann's college tuition and he claims he believed she had dropped out.
In yet another chapter in the R. Kelly saga, it has now been revealed that the R&B singer has stopped paying his daughter Joann's college tuition.
The beleaguered singer has recently been dealing with a series of legal issues related to his failure to comply with his child support obligations.
R.KELLY'S DAUGHTER DENIED ENROLMENT
Joann Lee Kelly, 21 was attending a California art school until September 2018, but when she tried signing up for classes for the next semester, she was denied enrolment due to unpaid tuition bills.
R. Kelly is obligated to pay all of Joann's educational expenses until she is 23, according to the child support agreement he signed with her mother, Andrea Kelly.
R.KELLY STOPPED PAYING FOR DAUGHTER'S EDUCATION
Tuition wasn't the only bill left outstanding by R. Kelly. He stopped paying for the apartment Joann was living in, so she had to move out, and she had to pay for her own books.
R. Kelly's ex-wife revealed that she had suffered from extreme verbal, physical, and emotional abuse at the hands of the R&B star.
R.KELLY'S SIDE OF THE STORY
According to Kelly's manager, Darrell Johnson, Kelly believed Joann chose to drop out of school and that he stopped paying because he didn't get the bills.
Johnson says Drea never produced any documentation or proof that Joann got kicked out of school either.
R.KELLY PAYS HEFTY CHILD SUPPORT BILL
Kelly, who had been jailed for not paying child support, paid up a hefty sum, but he still has to pay $32k in interest if he wants to avoid another trip to jail.
Kelly, who is awaiting trial on 10 counts of aggravated criminal sexual abuse on underage girls, broke down on a now-famous interview with Gayle King in which he blamed the media for destroying his relationship with his children.
R.KELLY'S WIFE AND DAUGHTER OPENED UP
Andrea Kelly and her 21-year-old daughter Joann have opened up about their relationship with R. Kelly.
R. Kelly's ex-wife revealed that she had suffered from extreme verbal, physical, and emotional abuse at the hands of the R&B star.
His daughter Joann declared that she feels sympathy for his victims and that she has cut off all contact with her father. Might this have been why R. Kelly stopped paying Andrea child support?
R.Kelly has two more children with Andrea: Jay, 19, and Robert, 17.
Please fill in your e-mail so we can share with you our top stories!