Chris Darden's Daughter's Confession about OJ Trial Resurfaces after He Quits Nipsey Hussle Case
After Christopher Darden, the man who prosecuted O.J Simpson in the '90s, decided to take on the defense of Nipsey Hussle's alleged killer, the rapper's fans were left angry and confused. Now that Darden chose to drop the case, his daughter's words about the O.J trial have resurfaced online.
Christopher Darden raised many questions among the African American community when he decided to become the defense attorney for Eric Holder, the suspect on Nipsey Hussle's bloody murder last March.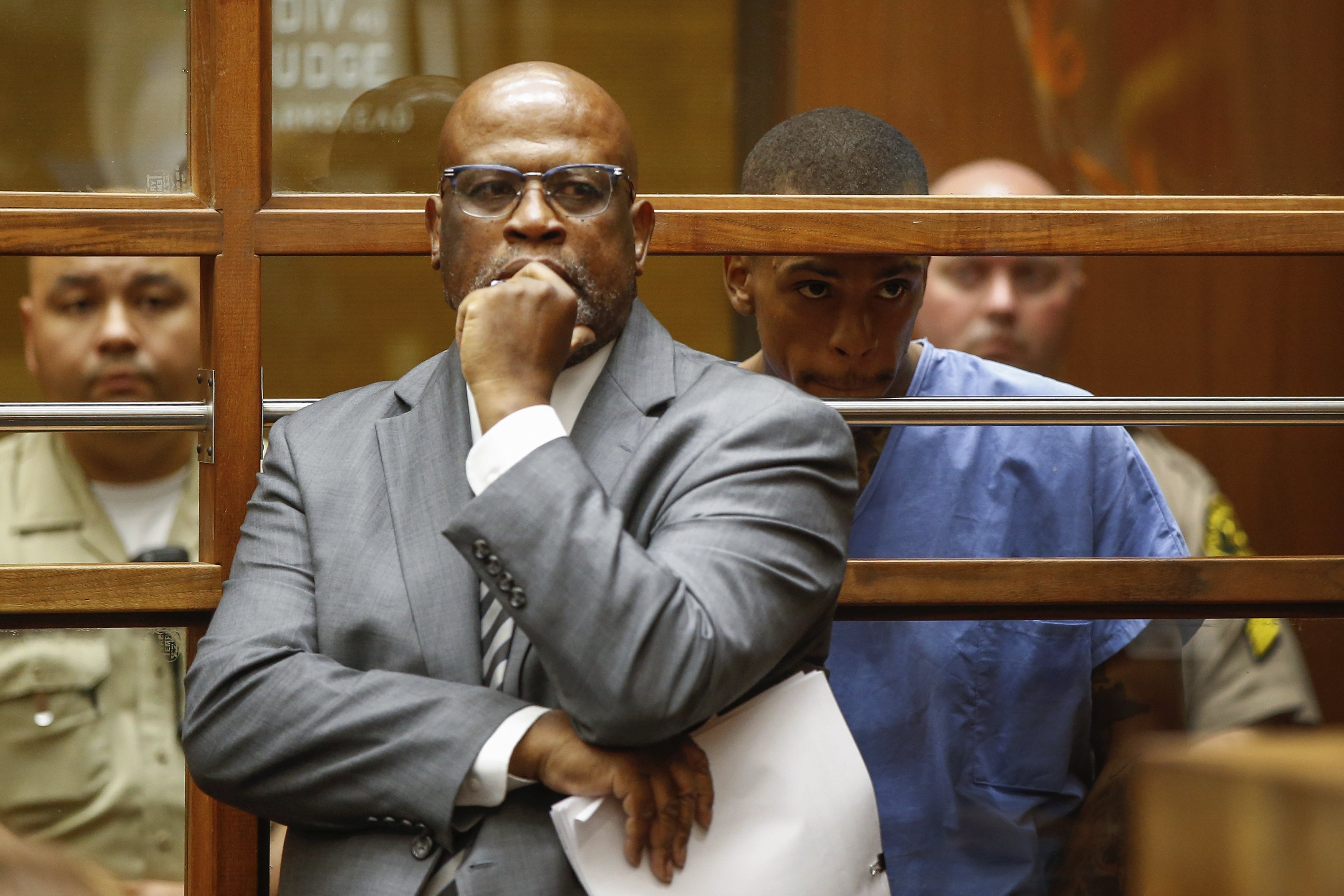 THE O.J SIMPSON CASE
Darden is better known as one of the prosecutors in the O.J. Simpson case in 1994, when he was accused of murdering his ex-wife, Nicole Brown Simpson, and her friend, Ronald Goldman.
The case earned Darden a lot of backlash for being the only black prosecutor in a lawsuit against another black man. People called him a sell-out, and even send him death threats.
Simpson was eventually acquitted of the murders in 1995.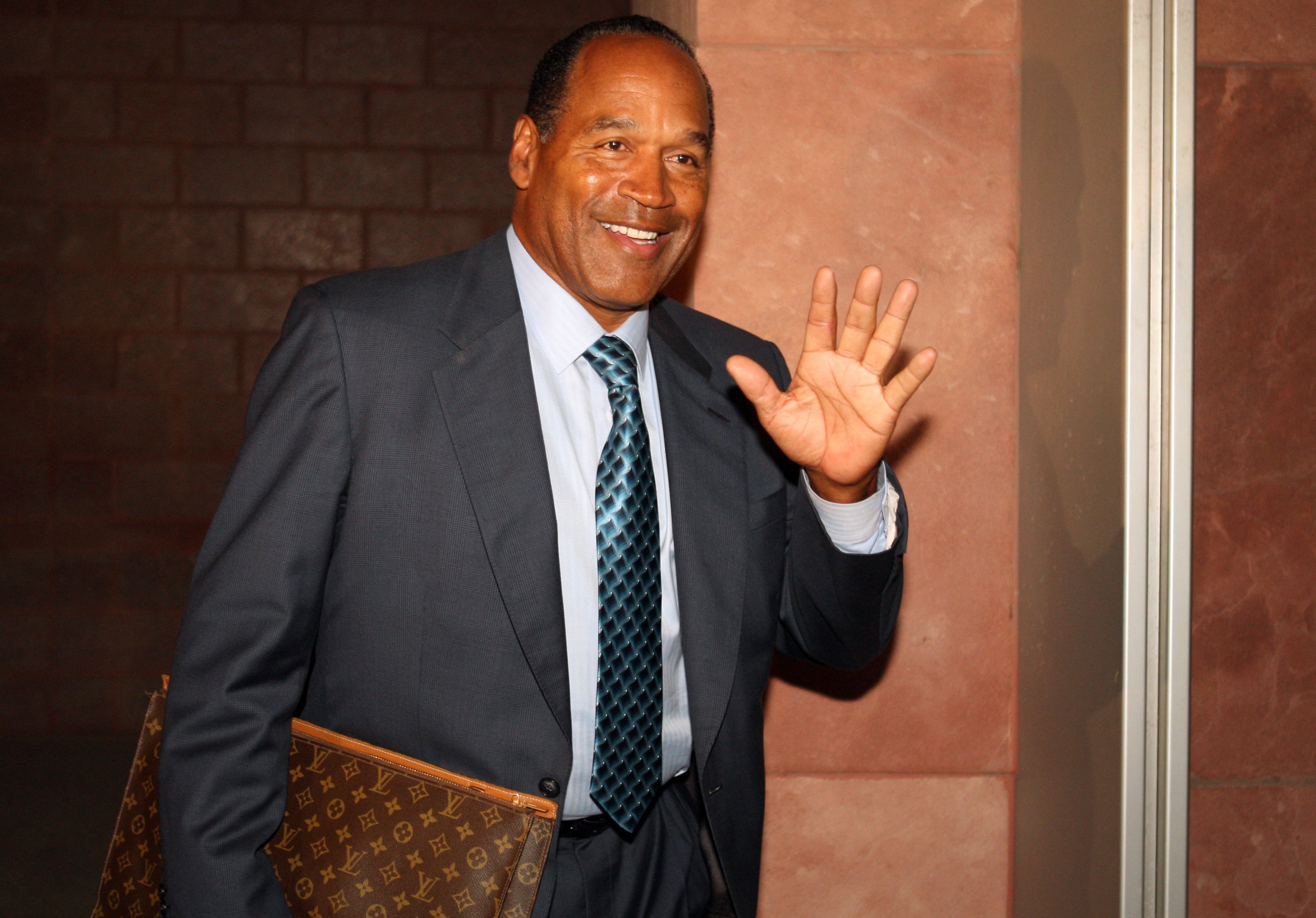 In 2016, after the release of FX's "The People vs. OJ Simpson: American Crime Story," Jenee Darden, Christopher's daughter, wrote a blog with her opinions about the series.
In it, she confessed that one of the reasons why she was hesitant to talk about her past was because of the heartbreaking memories the O.J trial brought with it.
"I don't talk about this part of my life, but my father is Christopher Darden, the attorney who prosecuted O.J. Simpson," she started. "There are a few reasons why I've been quiet about this over the years… But I will say it was a very difficult time for my family. It changed my life, and not necessarily for the better. I wish that experience on NO ONE."
She continued by saying that someone had told her how they looked at the lawyers and witnesses in the case and never thought of their families. And continued:
"It's crazy to me how during that time, the real trial was like a reality TV series to Americans. My father, Marcia Clark and Simpson's lawyers were real people. Whether you think O.J. did it or not, two people were brutally killed. Nicole Brown's kids lost their mother. Ron Goldman's family lost a son and brother. I completely understand why the families of the victims aren't watching this series."
"Those of us with ties to the key players had to deal with the media and craziness too," she added. "My father got death threats. I was a teenager and concerned for his safety. Like I said, I wish such an experience on no one."
Then, as if foreshadowing what would come in the future, she ended her post writing: "I can't imagine if we had to deal with the trial in the age of Twitter and Facebook!"
ERIC HOLDER VS. THE PEOPLE
Sadly, that it's exactly what's happening with Eric Holder's murder case.
Jenee, who is now a writer and freelance journalist based in Oakland, had to release a new statement on Instagram after the news broke of her father being the defense attorney for Holder.
Holder's attorney, Chris Darden, enters not guilty plea on his client's behalf. Bail at $5M. @KNX1070 https://t.co/EjUaIsH4rw

— Claudia Peschiutta (@ReporterClaudia) April 4, 2019
She lashed out at the mean and vile comments she received on social media, letting people know that she found out about the case by "scrolling through social media" and reminding everyone that her father "is a grown man and has been a defense attorney for some time" and she has "no say in the cases he takes on."
Darden encouraged Nipsey Hussle's fans to continue with the rapper's legacy in "strengthening our communities and lifting up each other" instead of "attacking me and others who have nothing to do with this case."
Although Jenee made clear her position in the situation, explaining that she too was saddened by the rapper's murder,  it seems like the death threats got a bit too serious for her father's liking.
DARDEN SAYS "COWARDS" ARE THE REASON FOR HIS WITHDRAWAL
Christopher Darden withdrew from the case on May 10, according to the Los Angeles Superior Court Clerk.
The attorney addressed the situation on a lengthy Facebook post, explaining that his decision was motivated by a series of threats he and his children received from "cowards" that "sit anonymously behind keyboards threatening a man's mother and children."
Chris Darden, the lawyer representing Nipsey Hussle's alleged killer, withdrew from the case after he and his family received threats:

"I cannot understand why in 2019 some people would deny a Black man his 6th Amendment right to counsel of his choice." pic.twitter.com/n9TGedkNoB

— AJ+ (@ajplus) May 10, 2019
"I cannot understand why in 2019 some people would deny a black man his 6th Amendment right to counsel of his choice," Darden wrote. "Or why defending such a man should invite threats not only against me but against my children too."
Darden ended his post by stating that he will continue to "thrive" and walk with kings.
After receiving death threats, Chris Darden says he will no longer defend suspected Nipsey Hussle killerhttps://t.co/jP1lkGZAbh pic.twitter.com/mUYocopFZE

— The Root (@TheRoot) May 10, 2019
"I will continue my pursuit of fairness and justice on behalf of my clients and others charged with crimes," he stated. "After 25 years some of them still haven't learned: Their lies and threats will never deter me from my mission. Thank you again, my good friends. The struggle continues.