Kate Middleton Recycles Her Polka-Dot Dress for the D-Day Exhibition at Bletchley Park
On Tuesday afternoon, Duchess Kate went to Bletchley Park, near Milton Keynes, to attend the D-Day special exhibition.  She was there to celebrate the role played by the codebreakers ahead of the 75th anniversary of the landings next month.
WHAT SHE WORE
For this occasion, the Royal recycled an Alessandra Rich navy blue and white polka-dot dress that featured a slit that showed off her toned legs. She completed her look with a clutch and powder blue pumps.
Kate previously wore the mid-length dress at Prince Charles' official 70th birthday portraits last year. The dress features white buttons and a vintage-inspired contrast collar and cuffs. 
The Duchess of Cambridge with @BletchleyPark Veterans Elizabeth Diacon, Georgina Rose, Audrey Mather and Rena Stewart — who all worked to feed crucial information to Allied forces in the critical months, weeks and days leading up to D-Day during #WW2. pic.twitter.com/a5VF5OQUuy

— The Duke and Duchess of Cambridge (@KensingtonRoyal) May 14, 2019
"YOU WERE SO VERY IMPORTANT"
At the event, she spoke about how her code-breaker grandmother felt unable to tell her about the important work she did at Bletchley Park. Duchess Kate, 37, honored her late grandmother and other veterans telling them: "You were so very important."
The Royal was taken on a tour to view a new memorial of bricks containing her grandmother and great-aunt. Speaking about her grandmother and others she noted how they were "so sworn to secrecy that she never felt able to tell us about what she did."
Thank you to everyone at @BletchleyPark for the warm welcome for The Duchess of Cambridge today! pic.twitter.com/PtskpVKHtL

— The Duke and Duchess of Cambridge (@KensingtonRoyal) May 14, 2019
KATE'S GRANDMOTHER'S ROLE AND OTHERS
Her paternal grandmother, Valerie Glassborow, was one of the people who worked to decipher the secrets of the German Enigma machine at the site. The Duchess met up with four other women who had worked as codebreakers; who were all now in their 90s.
She honored the women by telling them to be "so proud" of their achievements. They were Rena Stewart, who worked in Hut 3; Georgina Rose, a Teleprinter Operator and Morse Code Slip Reader in Block E; Elizabeth Diacon, a Teleprinter Room Supervisor, serving Hut 3, Hut 6 and Hut 8; and Audrey Mather, a Teleprinter Operator who was based in Block E. 
May 14, 2019
THE ROYAL'S PREVIOUS VISIT
Kate shared her hopes that the new generation would continue celebrating them. The Royal had visited Bletchley before in 2014 to retrace the footsteps of Glassborow and her twin sister Mary.  
The Duchess of Cambridge arrives at @bletchleypark in Alessandra Rich. pic.twitter.com/9ixBipleiE

— Rebecca English (@RE_DailyMail) May 14, 2019
WHERE HER GRANDMOTHERS' WERE ASSIGNED
The two sisters both worked as duty officers and were employed as Foreign Office Civilians in the Cover Management Y section in 1944. They were said to have been formally employed by the "Government Code and Cypher School" at Bletchley.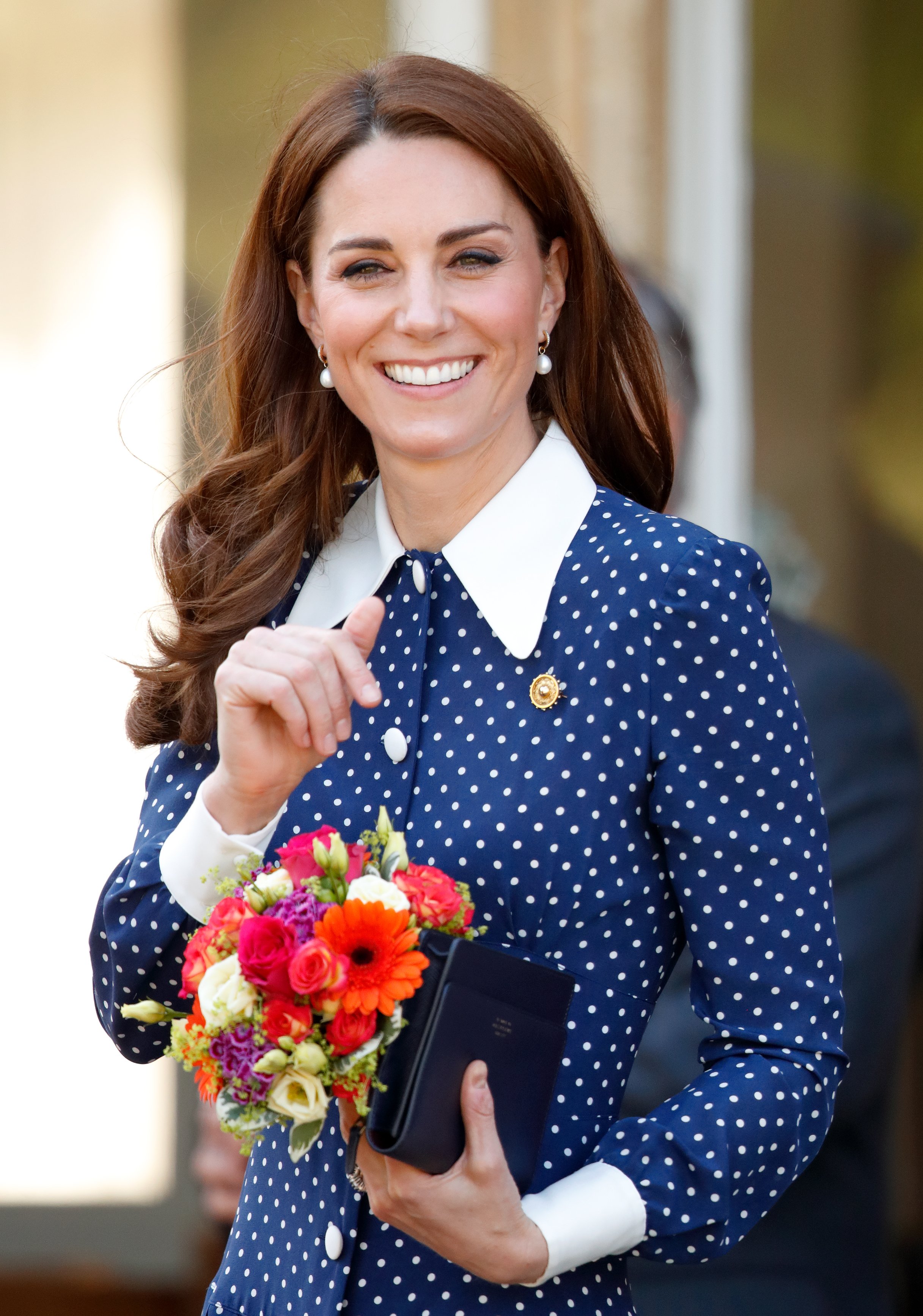 The pair was assigned to Hut 16 which has now been restored as Hut 6 and opened to the public. Kate honored her grandmother's memory by wearing her brooch.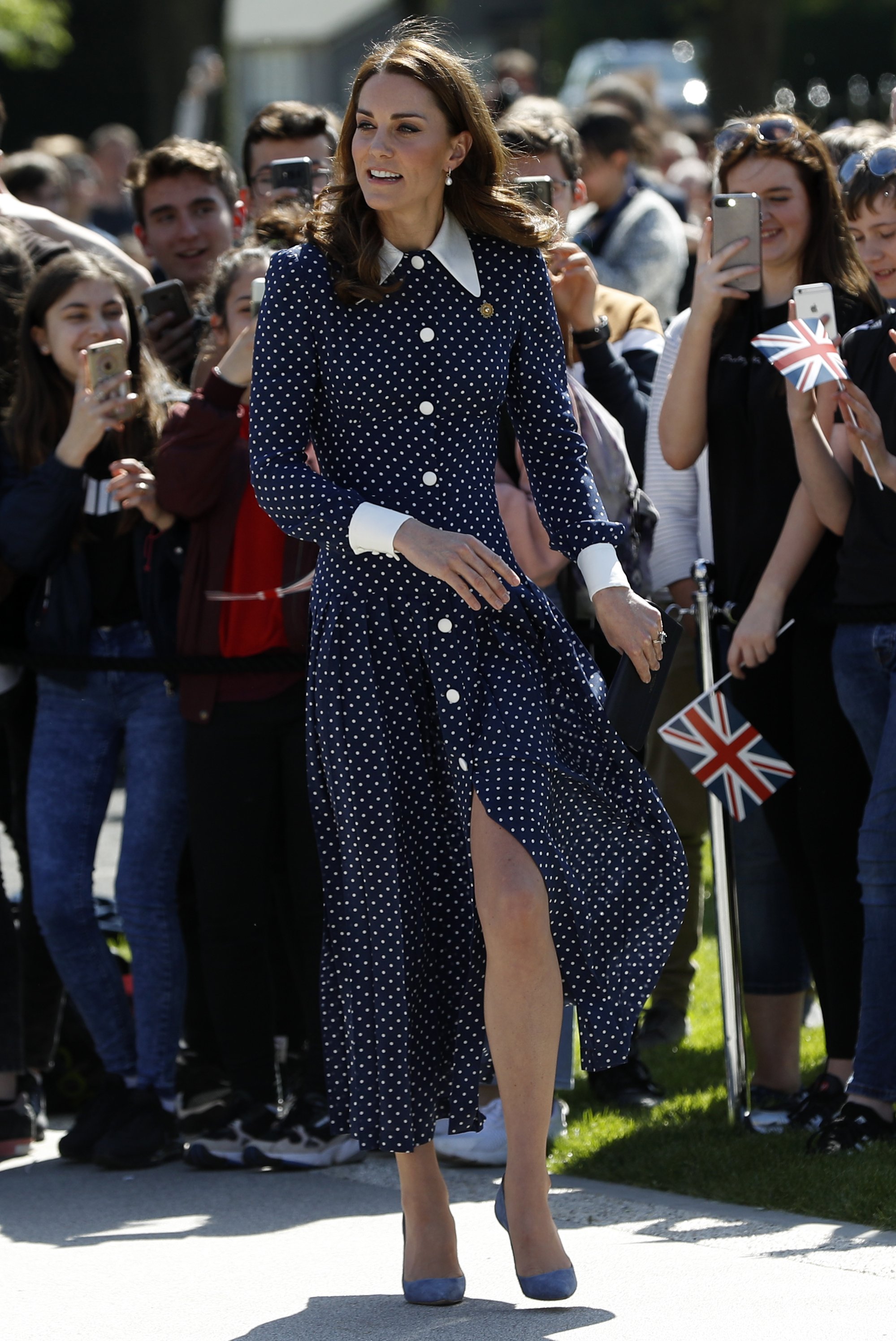 MEETING SCHOOLCHILDREN WHO ARE LEARNING TO CODE
She also met up with a group of schoolchildren who were learning to code using Enigma machines. The Royal emphasized the lifesaving work done by the staff during the Second World War and encouraged the children to learn further.
RECYCLED DRESS WORN AT PRINCE CHARLES' 2018 BIRTHDAY
For Prince Charles' 70th birthday last November 14, he was surrounded by close family for the family portraits. Present were his wife: Camilla, Duchess of Cornwall, Prince William, Prince Harry, Kate, Duchess Meghan, Prince George, Princess Charlotte, and Prince Louis.