Janet Jackson Reveals Stevie Wonder Is Her Cousin
Janet Jackson just dropped a revelation so huge, no one ever saw it coming. This is the type of disclosure that instant proof is required to back up. The shocking part of the revelation is that people wouldn't expect to find any "DNA" relationship between the Jackson's and their "iconic cuz," but here's the gist. 
During an interview on "BBC radio," Janet Jackson went into details about her family and other extended relatives. In the middle of the conversation, Janet caught the host and listeners by surprise when she decided to reveal that she and the iconic musician were related. 
The singer said, 
"People don't know this one. Stevie (Wonder) is actually our cousin, on our mother's side."
The radio host who was undoubtedly as shocked as the world then proceeded to ask Janet more questions on the bombshell she dropped for the sake of everyone watching. He asked her if anyone else knew that Stevie was their cousin and the singer responded by saying,
"I'm the only one in my family that started talking about it just maybe, a couple years ago. He is my real cousin."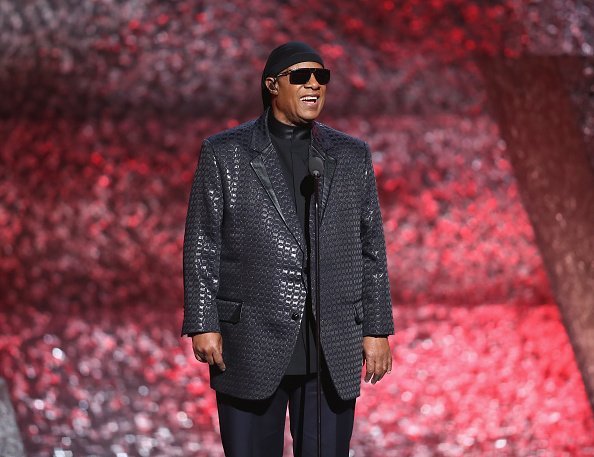 After Janet's big revelation, fans took to social media to express their disbelief, happiness, and other expressions deemed fit of such big news. On Twitter, a fan with the handle "theabstractbutterfly" wrote,
"I'm a huge fan of Stevie and didn't know this lol. Genius runs in their DNA lol!" 
Another fan "Peacemyguy" wrote, 
"Black excellence at its finest." 
In 2011, although many didn't take it by heart, Janet referred to Stevie as her cousin while she introduced him on stage for an NAACP Awards, she said:
"It is with great respect that we induct my cousin, Stevie Wonder into the NAACP Hall of Fame."
Of course many are in disbelief while some of them even claimed that it is a publicity stunt by Janet Jackson to shine more light on her upcoming tour #MetamorphosisVegas. Whether it is true or not, it is undoubtedly interesting news. There might be doubts also because Stevie has never been heard talking about the possible relationship.