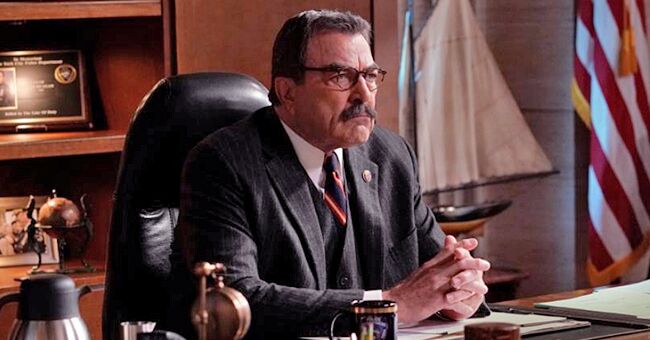 twitter.com/BlueBloods_CBS
Tom Selleck Reportedly Explains Why He Only Signed a 1-Year Deal with 'Blue Bloods' for Season 10

According to a report, Tom Selleck signed a one-year deal to come back to "Blue Bloods" for Season 10 because that is the thing that the network offered him.
In an interview with Deadline on May 10, Selleck, 74, explained that as the hit drama series was only renewed for one additional season in April, CBS didn't offer him a two-year deal. In any case, the legendary actor made it clear that he wished the network would make long-term decisions.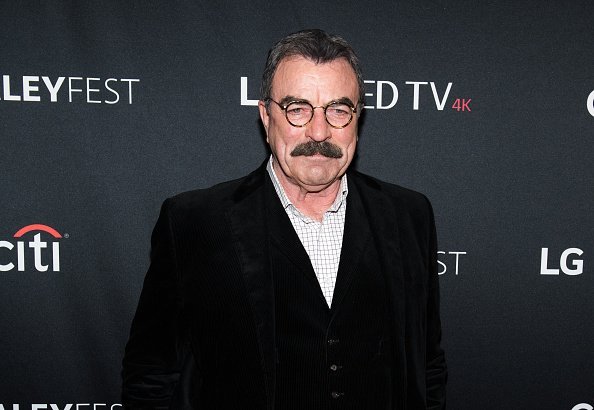 Tom Selleck at The Paley Center for Media on October 16, 2017 in New York City | Photo: Getty Images
"Well, let me say publicly, they didn't offer me a two-year deal, and I don't know why," Selleck said. "I signed up for a year because that's what they were offering. I love the show. Don't tell CBS that because I got to be a good negotiator."
That is likely not astonishing since the show has made it well past seven seasons. It might be by season when it's renewed because it's a long-running show.
When asked as to whether he would consider leaving the show, the iconic actor, who attributes all his success to his faith in Jesus Christ, uncovered the only thing that makes him stay.
"Let me say that it's not like you can get a new detective and bring him to the family dinner table," Selleck said. "These people are related. So, as long as my fellow actors wanted to come back, and that was my only real criteria, I was coming back."
Selleck believed "Blue Bloods" can go on forever because of how it is set up.
"Look, as long as the characters are allowed to grow and change, I think it's limitless," he said. "If you do the same story in Season 10 that is very similar to one Donnie had in Season 1, it's going to be a totally different story because Donnie has changed, and Donnie has evolved. That makes it wonderfully limitless in my opinion."
The famed actor learned how to balance his career and his life on the ranch with his family.
Selleck got his big break in his career when he took the lead role on "Magnum P.I.." He shot to fame as private investigator Thomas Magnum in the hit television series.
The actor, however, has revealed that being Magnum was quite hard and that he got exhausted.
After "Magnum P.I." went off the air, Selleck decided to quit acting and moved to a ranch 50 miles away from Hollywood. He then married Jillie Mack in 1987 and started contemplating leading a more quiet life around this time.
The famed actor learned how to balance his career and his life on the ranch with his family. He wanted to expose his daughter to the outdoors.
Please fill in your e-mail so we can share with you our top stories!