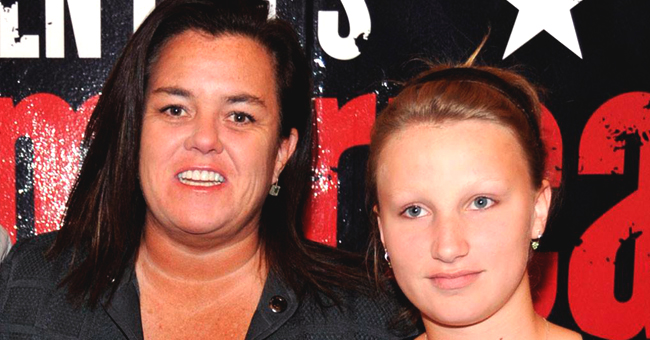 Rosie O'Donnell's Complicated Relationship with Her Daughter Chelsea

Rosie O'Donnell, who adopted Chelsea as a baby with her then-wife Kelli Carpenter-O'Donnell, has had a problematic relationship with her daughter for quite a long time.
According to PEOPLE, here's a look back at Rosie and Chelsea's shaky history.
"A few hours later, she told me to leave. I wasn't planning to go until I turned 18 on the 24th."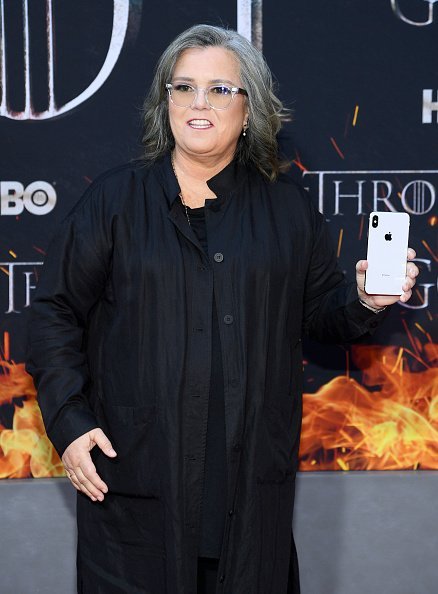 Rosie O'Donnell at the 'Game Of Thrones' Season 8 Premiere on April 03, 2019 in New York City | Photo: Getty Images
In August 2015, Chelsea, who Rosie asserted endured from mental illness, had disappeared from their Nyack, New York home alongside her therapy dog, Bear. She was 17 years old at the time.
A week later, Chelsea was found in Barnegat, New Jersey, with a 25-year-old man she met on Tinder named Steven Sheerer. According to her, Rosie kicked her out of the house, was smoking marijuana in the home, and that nannies had mostly raised her. She likewise dismissed that she is mentally ill.
In September 2015, Chelsea strongly pleaded with a judge to lift a no-contact request between her and alleged heroin addict Sheerer.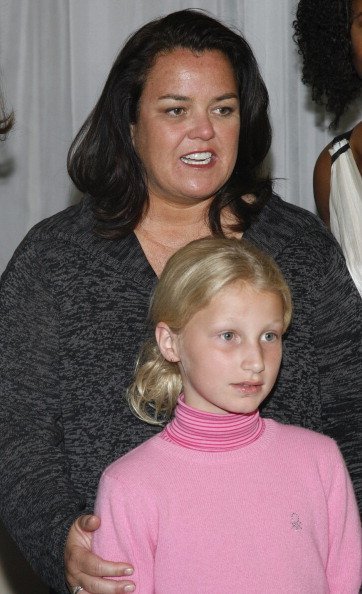 Rosie O'Donnell and Chelsea O'Donnell at Wadorf-Astoria Hotel in New York City on October 16, 2006 | Photo: Getty Images
At the time, she also settled on a choice to move out of her family's house and into the home of Deanna Micoley, her biological mother, in Wisconsin.
In a candid interview with Daily Mail in October 2015, Chelsea opened up about her strained relationship with her mom. She claimed that Rosie kicked her out of the house because the famous host realized she was intending to leave.
"She asked me to talk about what was going on and I didn't want to," she told the news outlet. "So she asked for my phone and my computer. This was hours before she told me to leave. I gave them to her. A few hours later, she told me to leave. I wasn't planning to go until I turned 18 on the 24th."
During the interview, Chelsea also defended Sheerer, saying, "I guess everyone is putting out there he's a bad guy from things that happened in the past but he's not. He supports me and I love him. He's not into anything bad now, he works hard."
Rosie then took to Twitter to share a quote from a children's book after Chelsea's interview was published:
As reported by Entertainment Tonight, during a show at Gotham Comedy Club in New York City, Rosie stated that Chelsea has a "chemical imbalance" and addressed her own battles with depression.
Later that month, Chelsea told Inside Edition that although she misses the rest of the family a lot, she thinks there is some much-needed space between her and Rosie.
In November 2015, Chelsea issued a statement to Entertainment Tonight, admitting that she suffers from a disease called depression and anxiety.
She additionally pointed out that a piece of her heart will always care for Rosie. "But many things she has done to me over the past few months are unforgivable at the present. Some things just take time, if ever," she added.
During her set at The Fund for Women's Equality & The ERA Coalition's A Night of Comedy with Jane Fonda in New York in February 2016, Rosie said that her teenagers are a bad dream and that they're terrible.
"I didn't have parents!" she added. "My mother died, my father was a drunk abusive idiot. I had nothing, and my children complain, 'You wouldn't even help me with math!'"
In August 2016, the two seemed like they reconciled as Rosie shared photos of herself with Chelsea on Instagram:
A month later, E! News reported that Chelsea was admitted to a state-wide program that offers mental assessments on an emergency basis.
Rosie later took to Twitter to reassure fans that Chelsea was doing okay.
In October 2016, Daily Mail reported that Chelsea had secretly gotten married with 31-year-old plumber Nicholas Alliegro on July 1. The pair met at a Dunkin Donuts.
After five months, Chelsea and Alliegro ended their silence on their marriage. The couple revealed to Inside Edition that Rosie was extremely miserable about it.
"She was upset that we got married without telling her, which I totally understand," said Alliegro.
"I think she was shocked," Chelsea added. She then noted that in spite of having reconciled briefly, the pair were not on talking terms.
In an interview with the Daily Mail in September 2017, Chelsea said she and Alliegro are expecting a child together. During the interview, Chelsea also said that Rosie will not a part of her child's life.
Not long after the news broke, Rosie posted cryptic messages on Twitter referencing family:
The news about Chelsea's pregnancy came only seven days after Michelle Rounds, Rosie's ex-wife, committed suicide. Rosie then took to Twitter to react by accusing Chelsea of attempting to benefit off of Rounds' passing.
In June 2018, Rosie reconnected with Chelsea amid news that her daughter is expecting a baby with her boyfriend, Jacob Bourassa.
Rosie flew straight to Wisconsin in December when Chelsea started giving birth with her first child, Skylar Rose.
Although she missed the birth of the baby, Rosie told Seth Meyers of "Late Night" that the feeling of turning into a grandparent for the first time is "beautiful."
Please fill in your e-mail so we can share with you our top stories!