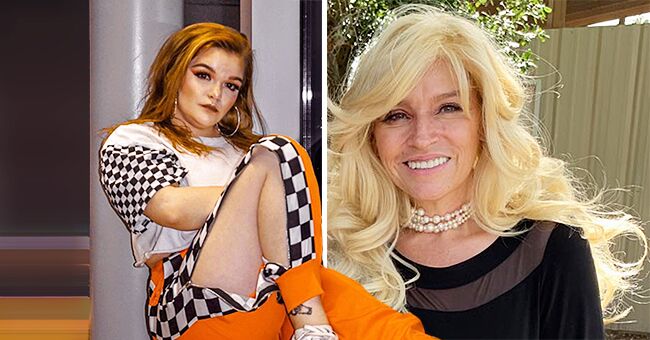 instagram.com/bonniejoc / instagram.com/mrsdog4real
Beth Chapman's Daughter Bonnie Slams 'Body Shaming' Article about Obese Mannequins
Bonnie Chapman took to Twitter recently to express her disappointment after a news outlet published an article that criticized the plus-sized mannequin introduced by Nike.
To commemorate the "diversity and inclusivity of sport," Nike Inc has included plus-size and para-sport mannequin to its lead store in London, as reported by telegraph.
"For the past seven years, I've kept kind of a big secret to myself. I'm pansexual...
According to the news outlet, the latest mannequin is "in every measure, obese, and she is not readying herself for a run in her shiny Nike gear. She cannot..."
"This is disgusting. [Telegraph] you should be ashamed that you let this horrible article exist on your website. This isn't news, this is body shaming."
Her post received positive remarks from netizens.
"This is shameful," one person wrote. "We as women are hard enough on ourselves without outside influences adding to the issues we already feel shame over. It has taken me 45 years to learn to love the body I was given, and I'll be damned if anybody will take that away from me ever again [sic]."
"Very true, they shouldn't body shame, I think a plus size one is a brilliant idea and big girls run too you shallow minded people who wrote the article [sic]!" added another.
Someone else wrote, "People that live in an unrealistic world would of course think that way sweet Bonnie [sic]."
Bonnie's post comes after she came out as pansexual in a heartfelt Instagram post on March 21.
"For the past seven years, I've kept kind of a big secret to myself. I'm pansexual, now I'm sure the term is familiar with some people," she wrote. "It means to me I fall in love with personalities, rather than a gender."
Bonnie continued, "I haven't told many people until now. I was so scared when I told my parents in November, but they welcomed me with open arms. I appreciate those who knew and kept it a secret, thank you for letting me take my time. I truly am so thankful to you all."
She concluded her post by saying, "If you are in anyway upset about this, please feel free to unfollow me."
Nevertheless, a lot of her followers offered support in the comments.
Please fill in your e-mail so we can share with you our top stories!