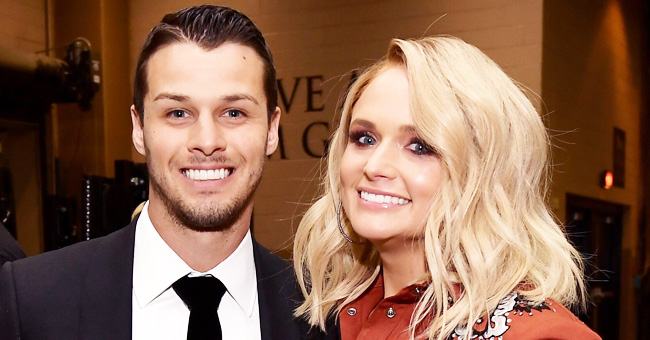 Getty Images.
Miranda Lambert Spotted on a Casual Outing Holding Hands with Her Husband
Miranda Lambert was spotted hand in hand with her husband while taking an afternoon stroll in New York recently.
Miranda walking briskly with her police officer husband, Brendan McLoughlin, made for a pleasant sight on Thursday, June 13. It is one of the few times fans will be seeing the couple since they tied the knot earlier this year, January.
The famous country singer walked carefully by hunky Loughlin's side wearing a brown leather miniskirt and a simple black wrap top. The short skirt put her long toned legs in full display, and its burnt-orange colour was just the perfect match for Loughlin's accessories, a brown belt and leather shoes.
As always, Lambert embodies country as she accessorised with a big black belt and large silver hoops. She finished off the Western-themed look with a pair of leather boots and had her long blond locks flowing freely past her shoulders.
Beside her is Loughlin whose tall and muscular physique is clothed in a white shirt, a tan jacket and blue jean trousers. The outfits look coordinated because the pair have the Western theme thing going. They are both beautiful people and so make just the perfect couple.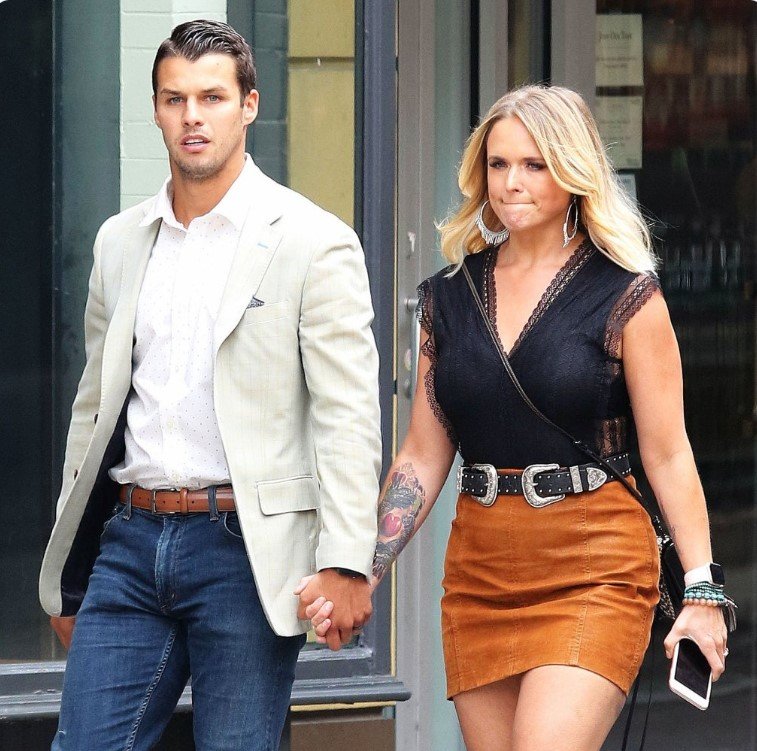 Miranda Lambert Holds Hands With Husband Brendan McLoughlin in NYC | Photos: Facebook/HolywoodLife
The pair stealthily tied the knot on January 26, 2019, and remained secret until Lambert's announcement about a month after. Their recent appearance in New York makes one of the few times the pair have been spotted together since the revelation. The just-married glow is still about them as they walked in stride across town.
With Loughlin's tall build, it is tough to tell that the popular "Fastest Girl in Town" crooner is eight years older than him. For the couple, age is nothing but numbers and Lambert's love just always shines through.
While speaking in an interview with Extra, earlier this month, the award-winning star excitedly spoke about her new husband.
"He's a great guy and, bless his heart, he didn't have any dogs or any animals at all when he came into this relationship, so he inherited a whole barn full. … I was like, 'Hey, I got the dogs; you got the kid, we can mix and Mingle,'" she said.
It was also during that interview that she related details about her new role becoming a stepmother to Loughlin's 7-month-old son Landon with ex Kaihla Rettinger.
"My stepson is amazing, I'm loving that whole phase, and I've raised a million dogs, so I feel like I've got that part of my womanly, motherly thing full, so this is a whole new journey. It's great," Lambert said.
Their recent spotting in New York comes very soon after the Grammy award winner was seen full of smiles and "protectively holding her ring finger" while they took a stroll in the city. The sweet couple has fans wishing for many more, and that is sure to come!
Please fill in your e-mail so we can share with you our top stories!