Chrissy Metz Sparks Breakup Rumors with an Emotional Post
Chrissy Metz drew intense concern from fans who are curious to know whether or not the actress is splitting up with her new boyfriend. 
Fans feel like Metz, 38, may have hinted at a breakup from boyfriend Hal Rosenfield in a lengthy Instagram post uploaded on Thursday. They eagerly asked about it in the comment section. 
The post featured a pictured quote that spoke of the end of a "honeymoon phase" which is present at the start of all relationships. When it stops, people realize their partner's imperfections. The post is found below. 
The quote read: 
"We see them as human, the shoe actually drops, novelty wears off, and we are left with a decision that asks us to choose whether we want to love and choose this utterly human individual in all the glory and the mess, or whether we want to walk away." 
In her caption, Metz called the honeymoon phase "beautiful," but said we should acknowledge the "shift" and look towards the future of our relationship. 

She said of herself that she would keep learning, being open, changing, evolving and trudging. "If nothing changes, nothing changes," she wrote. She added another quote from a fellow Instagram user. 
The rest of the post described integrated love as "messy, and vulnerable." Things we considered cute before could get annoying, but couples can choose to work together to heal and make the transition successful.
She ended by encouraging others to examine their own relationships, whatever stage it might be in, and to share the post to start discussions about "how to strengthen integrated love." 
Many followers appreciated the insight while others became curious as to whether or it was pointing to a more personal matter. One user asked directly: "Did you and your boyfriends break up?" 

A user named Sally Anne Marson commented  that nothing can prepare someone for hearing "I love you, but I'm not in love with you." Metz replied to her comment in agreement and showed support.
Metz and Rosenfield began dating publicly in November 2018. At the time, Us Weekly shared news from a source who said that the pair had been dating for months.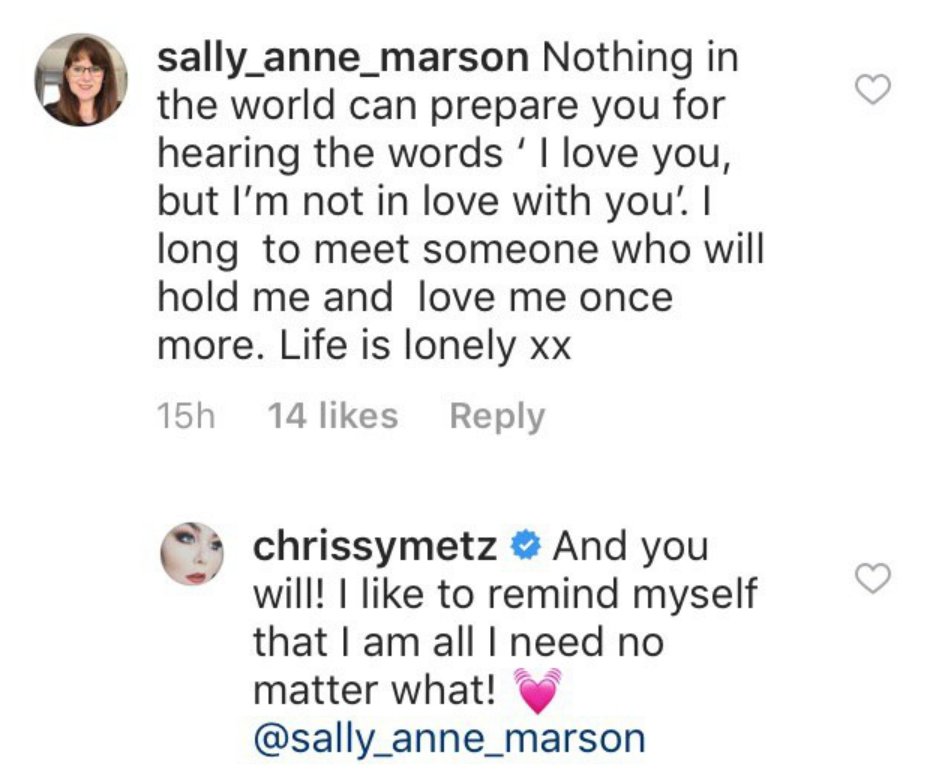 The source added that "Chrissy really likes him. He adores her and she is really into him as well." They appeared together on the red carpet in January 2019 for the Golden Globe awards. Metz previously dated cameraman Josh Stancil for five months until their split in March 2018.
The "This is Us" star is not only focusing on having a love life though. Last week, she announced that she would soon release new original music and said the writing process has had only "good vibes."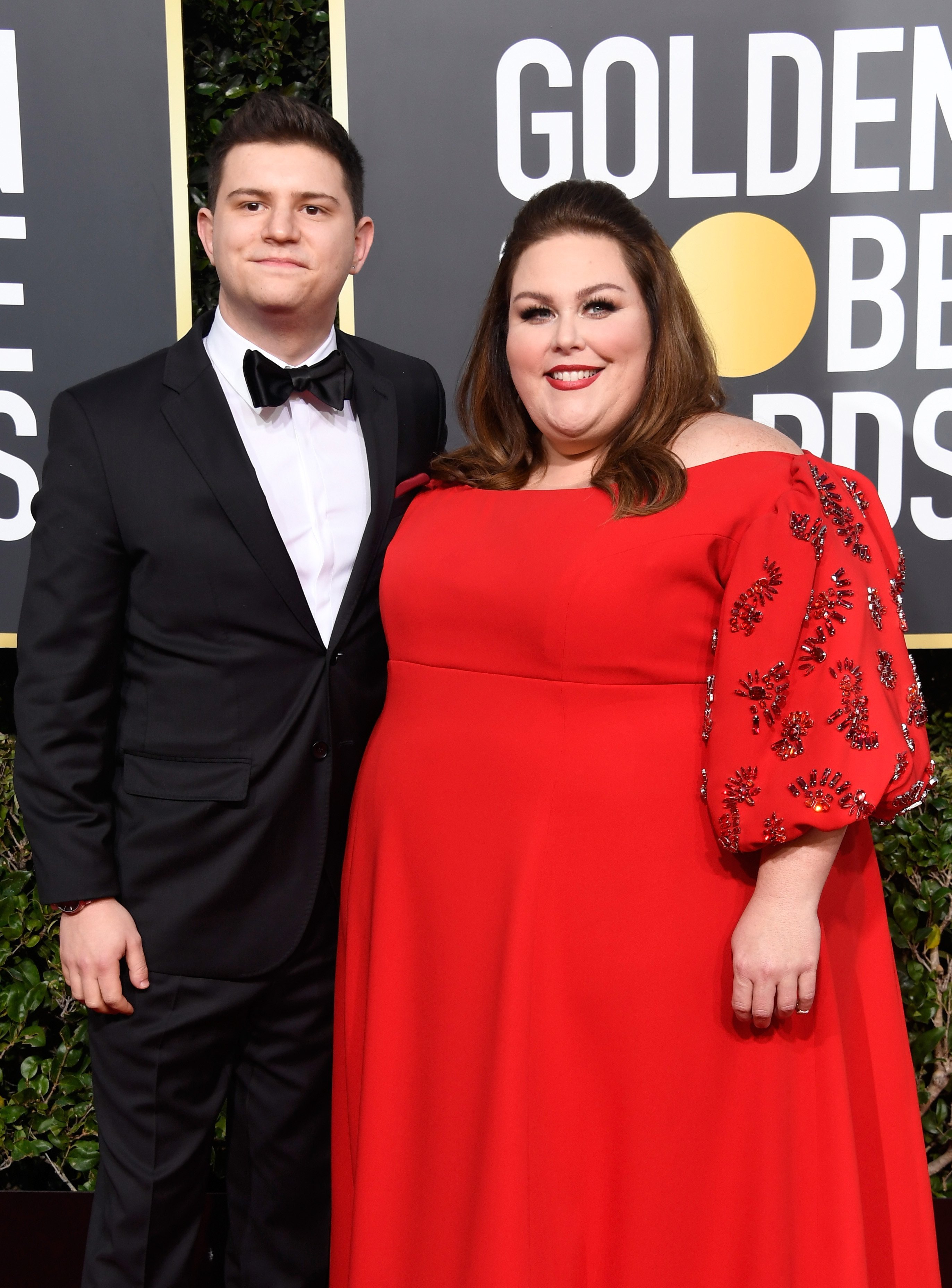 The news followed Metz's April debut of her first music video for the single "I'm Standing With You." The song will be featured in "Breakthrough," one of Metz's latest movies. 
In the video, Metz is joined by a blue-robed choired as she stands on a water-filled stage wearing a cream dress. The water is representative of the movie's main character who falls through a Missouri lake and gets trapped.
Metz showed off her vocal skills on several episodes of "This Is Us," but April was the first time she sang on stage. She performed at the County Music Awards Festival, held in Nashville, alongside co-stars Carrie Underwood, Maddie & Tae, Mickey Guyton, and Lauren Alaina.