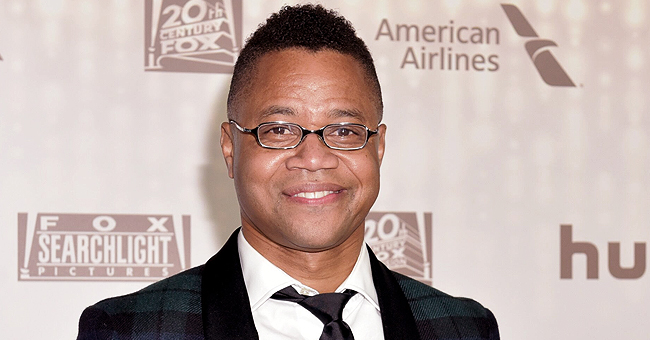 Getty Images
Cuba Gooding Jr.'s Lawyer Says Club Footage Shows He 'Did Nothing Wrong'
Sunday evening's bash went wrong for Cuba Gooding as a female attendee claimed to have been assaulted by the 51-year-old actor ad-mist the frenzy.
Things got heated at the "Magic Hour Bar and Lounge" in NYC on what was supposed to be an all fun night to party and let loose for the actor. Allegedly, his hands might have gotten a little too loose.
The report has it that a distress call was placed on Monday morning to 911. The caller, a 29-year-old lady, reported the movie star to have non consensually handled her breast while at a club the previous evening.
According to her, she had handed the actor a glass of water out of goodwill, seeing as he was intoxicated. But he returned the favor by groping her breasts, forcibly.
In an online video of the event, the woman in question did not show any reaction at the moment the supposed groping might have taken place. Instead, she left quietly. But eyewitnesses at the club have asserted that sometime later in the course of the evening, the lady walked up to the superstar and confronted him. They got into a heated confrontation which took the intervention of security personnel to break them off. Cuba then left the club agitated.
Cuba's Lawyer, Mark Heller insists that the Oscar winner has done nothing wrong and should not have been declared wanted. This is in contrast with his earlier statement that the actor was willing to surrender himself based on the allegations.
Although, eventually, Heller told Daily Mail that Cuba might not surrender after all and that he had reached out to the office of the Manhattan District Attorney to discuss the video evidence.
Law enforcement agents who also saw the video said that it conforms with the lady's allegation and the actor, therefore, remains wanted. The New York Police Department has asked Cuba to turn himself in for assault and is currently in search of him.
A court verdict is yet to be given on the case, but whether or not the court rules against him, it does not rule out the fact that Cuba would not be the first male celebrity to get entangled in an assault incident against a female fan.
Football star, Christiano Ronaldo had his fair share of assault allegations in 2009 against one Kathryn Mayorga in a hotel room. The legend denied the charges after the case was reopened late last year and referred to the likes of Mayorga as "People seeking to promote themselves at his expense".
Please fill in your e-mail so we can share with you our top stories!