'Coming to America's Vanessa Bell Calloway's Inspiring Story about Overcoming Breast Cancer
Vanessa Bell Calloway, the actress, best known as Princess Imani Izzi in the 1988's comedy "Coming to America," bravely won the battle against breast cancer. In 2009, Vanessa was diagnosed with DCIS, ductal carcinoma in situ, an early stage of breast cancer. 
DCIS is a condition where the abnormal cells in the milk ducts have not fallen out into the tissue to invade the rest of the breast, and thankfully this means her cancer was still on stage zero when it was discovered. 
"Don't take life for granted. Take care of yourself."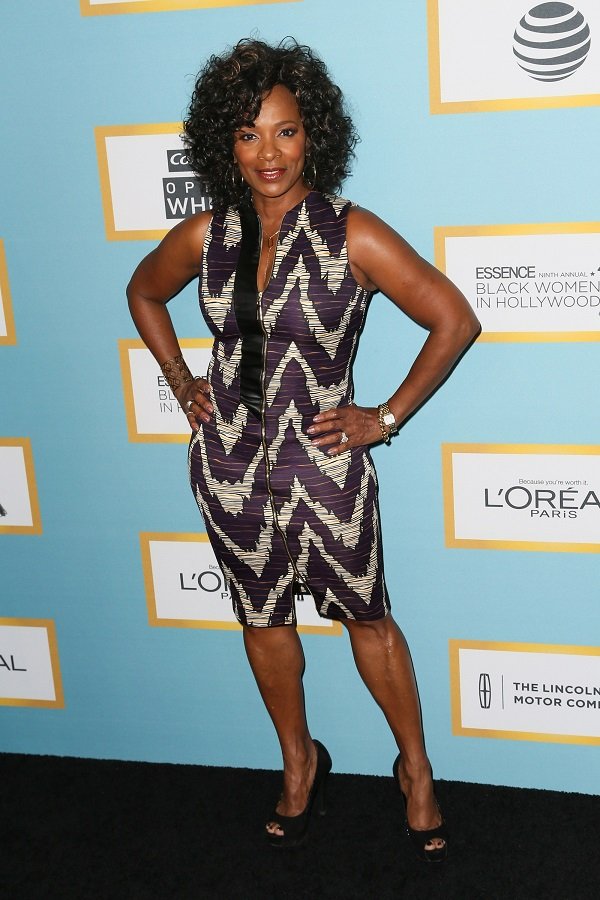 In a very detailed letter written to Ebony, the actress revealed that one day she woke up and had a feeling something was wrong. Vanessa recalled it was like God was whispering in her ear, telling her that something was wrong.
This led to a decision to go for a medical checkup where even though she wasn't in any pain, she asked her physician to perform every test possible. 
THE BAD NEWS
The doctor ordered a CAT scan, blood work, and a mammogram, which she was supposed to get four months before that visit but missed for some reason. 
"A couple of days later, the nurses called and said there were some suspicious calcifications in my right breast. I told myself at that moment, 'that's what God was telling me,'" said Vanessa.
At 52 years old, the actress was diagnosed with ductal carcinoma in situ. Receiving the news was devastating, but Vanessa took it in good stride and asked what the next thing to do was.
Doctors suggested a lumpectomy, but when they performed it, they had to do a second one because the margins of the results were not as they expected.
Unfortunately, the second surgery didn't eliminate the problem either, so she had to undergo a mastectomy. About the scary experience, Vanessa added:
"That was the day I was the maddest. I wanted to throw things, but I wasn't tearing up my house. I had a hard time coming to grips with my condition, but my husband and sister turned it around, reminding me 'it's just a breast. Let it go.'"
After her diagnosis, Vanessa only told her husband and a couple of close friends the bad news. But after learning she had to undergo mastectomy, she called her daughters and told them all about it. 
The emotional revelation hit the girls (Ashley and Alexandra) in different ways. Ashley showed more sympathy after she learned of her mother's diagnosis, but Alexandra didn't. Her mother later revealed that her cold attitude was only because she was scared.
THE OUTCOME
Thankfully, the surgery was a complete success. Apart from getting rid of the malignant cells in her breast, she got reconstructive surgery, too, as a plastic surgeon used skin from the soft tissue on her waistline to replace what she lost.
"Don't take life for granted. Take care of yourself. Before I became sick, I had always believed in doctors. I married one. Anthony is an anesthesiologist. I've never missed my annual checkups," pointed out Vanessa.
She even admitted to waking up worry-free and that, sometimes, she forgets she had cancer because "I'm so entrenched in the goodness of life. It's a gift."
Due to such a challenging experience, Vanessa learned how strong she could be. About that time in her life, she said: "I really found the upside. I felt blessed to be here and continue to do what I love."
ⓘ The information in this article is not intended or implied to be a substitute for professional medical advice, diagnosis or treatment. All content, including text, and images contained on, or available through this NEWS.AMOMAMA.COM is for general information purposes only. NEWS.AMOMAMA.COM does not take responsibility for any action taken as a result of reading this article. Before undertaking any course of treatment please consult with your healthcare provider.