See Malia Obama and Dad Barack Enjoy Hike through Mountains in France
Malia Obama joined her dad Barack and a couple of other people on Tuesday as they went hiking in the mountains in Provence during the family's luxurious French vacation.
Tuesday was Day 5 of the Obamas stay in the south of France, and physical exercise was on the itinerary, but it appeared the former first lady Michelle Obama and the couple's younger daughter, Sasha, were not on board.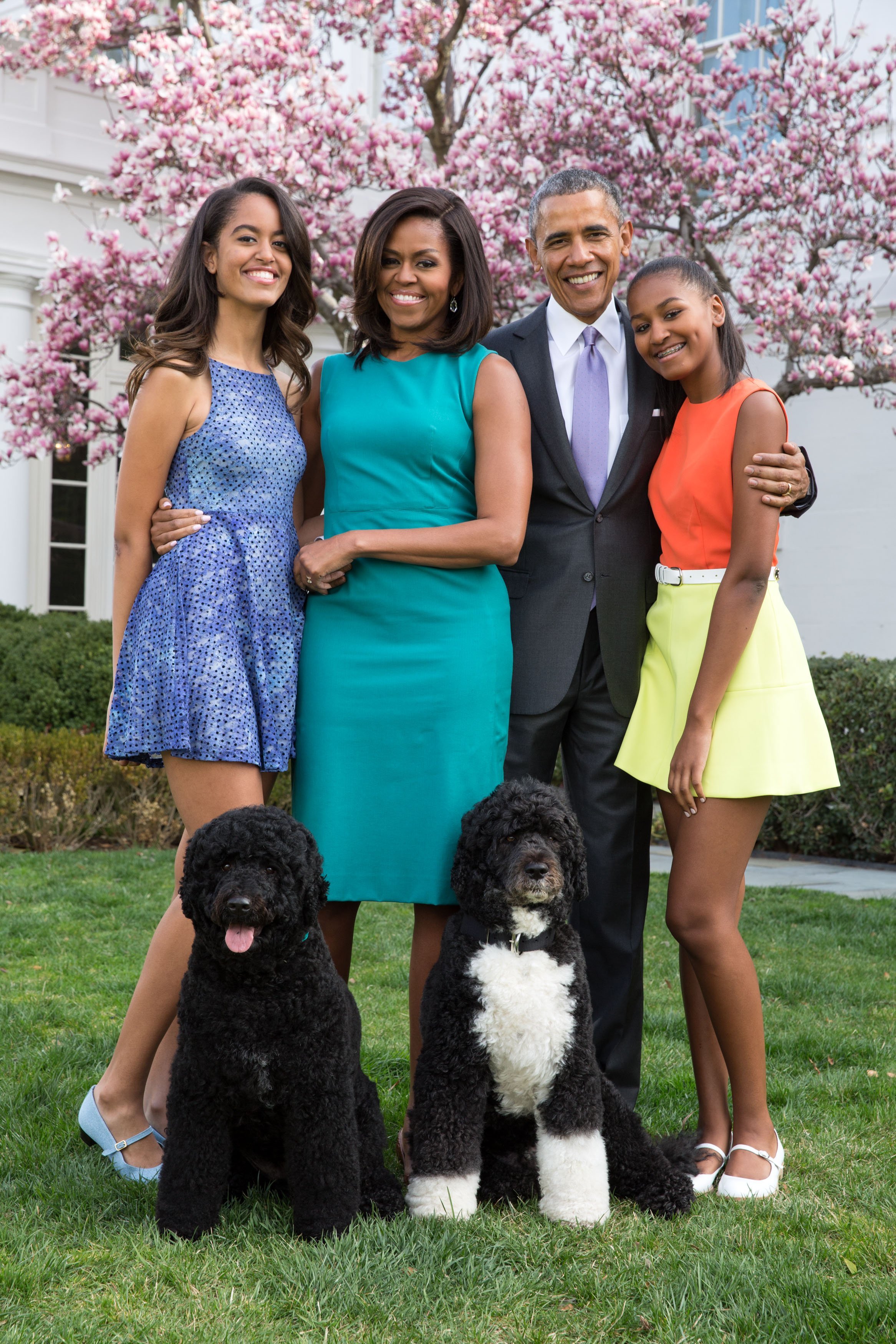 According to Daily Mail, only Malia, 20, was spotted with her father as they navigated the mountainous terrain close to Gordes, a hilly community in the Provence-Alpes-Côte d'Azur region.
The immediate past US president kept things simple in a dark polo shirt and grey shorts while keeping the sun away with a baseball hat and a pair of shades.
Malia managed to infuse some chic into her hiking outfit. Unlike her 57-year-old dad, the Harvard student rocked a white sports bra and black high-waist shorts. She pulled her long braids back in a loose ponytail and shielded her eyes with a pair of shades as well.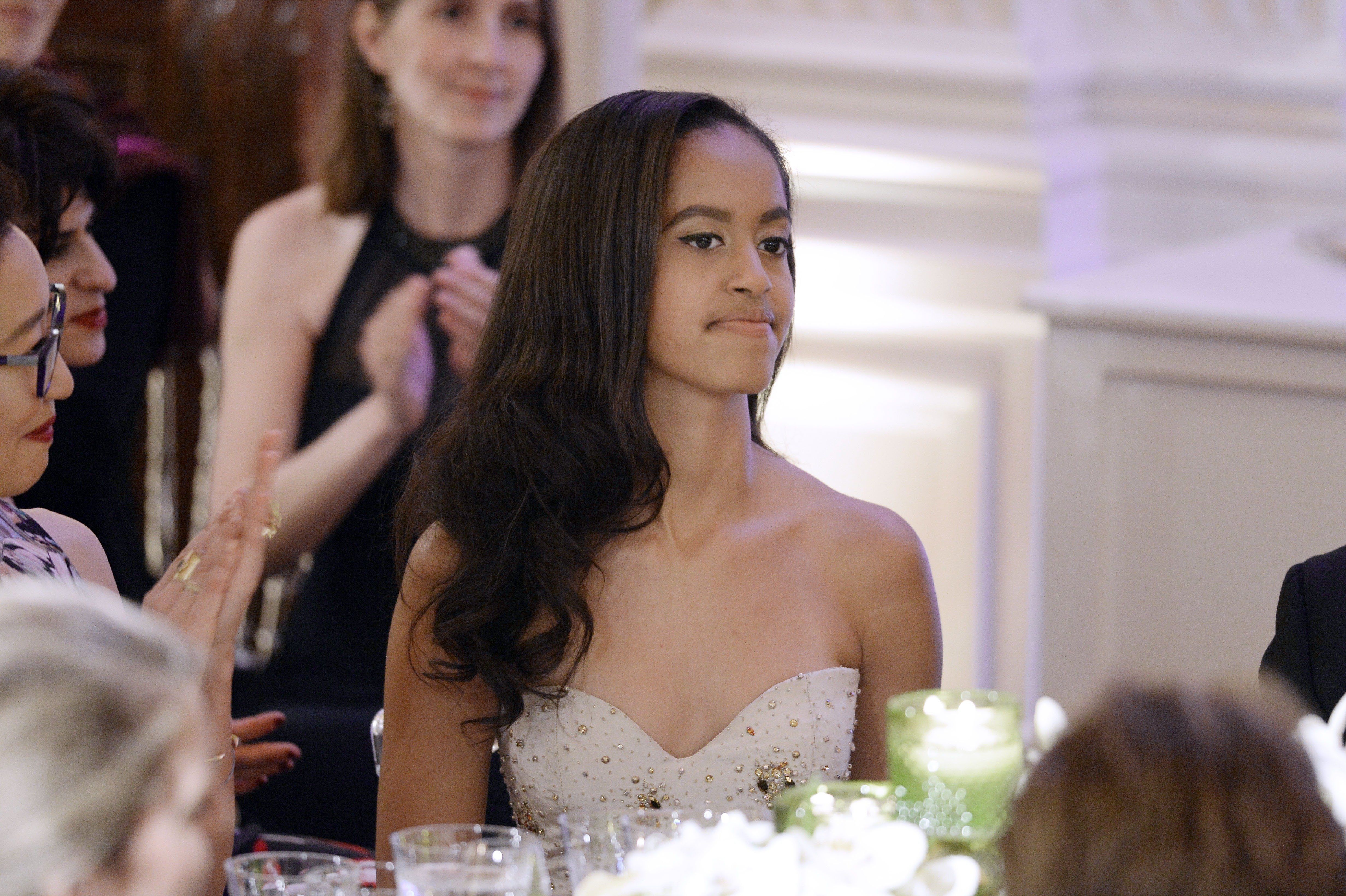 APPRECIATING NATURE
Malia and Barack appeared to have some company on their adventure trail, including a few friends and Secret Service agents dressed in outfits befitting a hike. At the top of the mountains, several members of the group, including Barack, took out their phones to capture the breathtaking scenery.
Check out all the pictures from Malia and Barack's father-daughter hike here.
Barack Obama celebrated Father's Day on vacation with his daughters! https://t.co/qmjyRNtqXo

— HollywoodLife (@HollywoodLife) June 16, 2019
OUT 'N' ABOUT IN FRANCE
Daily Mail reported that the Obama family jetted into France last Friday and has since been taking in sights and sounds of the historical city of Provence.
On Saturday, Malia and Sasha, who recently turned 18, hit the famous L'Isle-sur-la-Sorgue market known for its array of antique items. There, they hung out with friends and made a few purchases under the watchful eye of Secret Service agents.
Former first daughters Malia and Sasha tour antique market in Provence during family vacation in France https://t.co/KWauOhRMW8

— Daily Mail US (@DailyMail) June 16, 2019
FAMILY TIME
On Sunday, the family took a tour of Palais des Papes, the biggest gothic palace in the world that was built by popes in the 1300s. Malia and Sasha had all eyes on them as they stunned in chic 'n' comfy summer outfits. The family later had dinner with friends at the "La Mirande," a renowned restaurant in Avignon, France.
On Monday, Malia and Michelle, 55, reportedly logged in some mother-daughter time with a vineyard tour they enjoyed with several friends in the Provencal city.
WATCH: Obama greeted with crowd of cheers as family vacations in southern France https://t.co/2pgMWoewGM pic.twitter.com/gRjd7c7yqn

— The Hill (@thehill) June 20, 2019
LIVING LARGE IN FRANCE
While in France, the Obamas are reportedly staying at a luxurious 18th-century mansion in Villeneuve-les-Avignon (Gard) which is said to cost about $60,000 for a week.
The Obamas' lavish vacation comes a few days after the entire family turned up to celebrate Sasha as she graduated from one of America's most elite high schools, Sidwell Friends, in Washington, DC.
Unlike her Ivy Leaguer sister, Sasha is rumored to be heading to the University of Michigan in Ann Arbor.