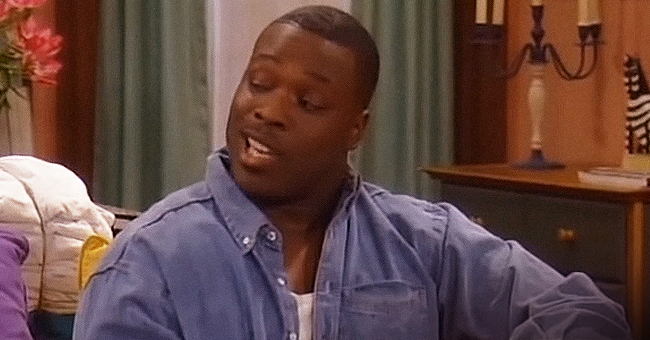 Youtube/KidArez
'Martin's Reginald 'Bruh Man' Ballard Went from Broke in Hollywood to Owning Many Homes
Reggie Ballard, "Bruh-Man from the fifth flo'," opened up about his struggle to make it in his first days in Hollywood.
Fans of actor Reggie Ballard who rose to fame as "Bruh-Man from the fifth flo'" in the Fox sitcom "Martin" alongside comedian Martin Lawrence might be surprised to know that he went through some difficulties before making it in showbiz.
Ballard opened up about his struggles and the determination that saw him achieve his goals in a cut.throat business.
DRIVING TO HOLLYWOOD IN AN OLD CAR
The successful actor who starred in Mario Van Peebles "Panthers," and TV series like "Horrible Bosses", "Menace II Society", "The Bernie Mac Show", and "The Blexicans" among others, arrived in Hollywood with his wife in an old car and not a cent to his name.
The young couple crashed for a week at a relative's house, while Ballard looked for an agent to take him on.
His first role was a non-speaking part in a Sylvester Stallone movie, "Lockup"
THE TEXAS BOY WHO WANTED TO BE AN ACTOR
Ballard was born in Galveston Texas, and he won a football scholarship at the Southern Methodist University in Dallas, Ballard's plan was to pursue a degree in Psychology and play football.
Then, Ballard signed up for a theater class for non-majors, and he found his true vocation.
TAKING HIS DREAM TO HOLLYWOOD
After studying acting at the University of Missouri in Columbia, Missouri and starring in several stage plays, Ballard decided that the only way to achieve his ambition was in Tinsel Town.
His first role was a non-speaking part in a Sylvester Stallone movie, "Lockup" and before long, he was working steadily.
FROM POVERTY TO SUCCESS
Today, the man who arrived in Los Angeles homeless and broke owns several homes and modestly confesses that he is "doing alright."
Apart from a house in his home town of Galveston, Ballard, 53, also owns a home in Pasadena, California.where he lives with his wife of 27 years and his two children.
REGGIE BALLARD'S ICONIC ROLE IN "MARTIN"
Even though actor Reggie Ballard has starred in countless TV productions and major movies, he will always be best-known for his iconic role as Bruh-Man in the 90s sitcom, "The Martin Show."
In the series, Martin Lawrence played most of the characters, but Ballard won the part of his upstairs neighbor, Bruh-Man, who always appeared on his apartment through the fire escape and "borrowed" his clothes.
Ballard played the dumb and stubborn Bruh-Man so perfectly that he became a favorite with the audiences and a legend in sitcom.
Please fill in your e-mail so we can share with you our top stories!