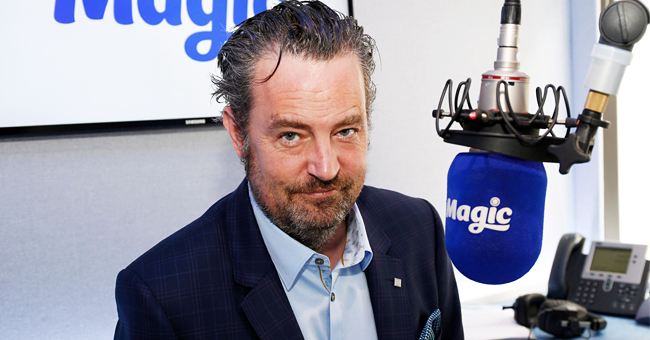 Getty Images
Matthew Perry of 'Friends' Fame Looks Unrecognizable in Recent Photos
The actor who has been away from public life since 2017, has been photographed in New York looking very scruffy and emaciated.
His disheveled hair and overweight appearance impacted when he was caught on Thursday walking through Manhattan. After his health battles, he has finally been seen in public and his appearance worried hundreds of fans.
Perry, 49, had previously been battling drug addiction and depression. Last year he shared on his Twitter account that he spent three months lying in a hospital bed due to the gastrointestinal rupture for which he had to undergo surgery.
This time they were alarmed by his hands that looked swollen, with long and careless nails, which many fans have interpreted as he is once again struggling with his health if one more time.
The artist suffered a first battle with alcoholism, and as he himself confessed in an interview in 2013, caused him to live in a time that he has described as lonely despite being already at the top of the peak of success, during his time in 'Friends'.
He also went through several rehabilitation programs several times due to his problems with drugs such as methadone or amphetamines. It has also been affected by changes in its weight, with sharp ups and downs throughout these years.
This same year in February, he made a small splash in social networks to communicate that he had been thrown out of therapy, and before the wave of alarmed reactions as well as support twitters from his fans, he was forced to explain that it was only during a session and I would go back to where it belongs.
The actor has been increasingly spacing his appearances in both the big cinema and television. His latest film debuted a decade ago, "17 again", in which he shared a scene with a still post-adolescent Zac Efron.
On television, he has been seen in series like "Mr. Sunshine" or "The Good Wife", but since 2017, has not returned to work in the area.
Perry achieved fame in the '90s for his portrayal of Chandler's character in the well-known series' Friends' in which six young friends share their lives, challenges, loves and doubts with humor and lots of drama.
Please fill in your e-mail so we can share with you our top stories!