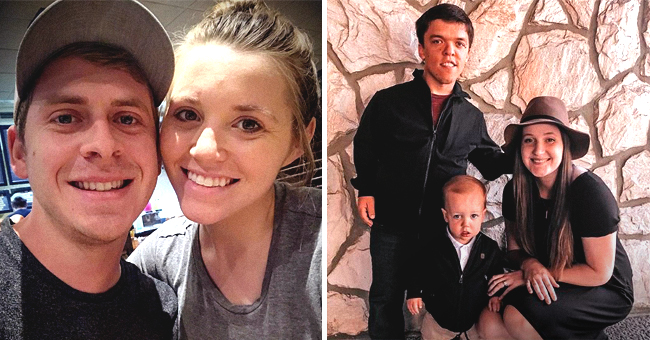 Instagram.com/toriroloff
Tori Roloff Shows Support to Joy-Anna Duggar and Austin Forsyth Amid News of Their Miscarriage
For the Forsyth family, times have been hard with Joy-Anna Duggar having a miscarriage a few months after her pregnancy announcement. While the couple broke the bad news on Instagram, relatives, friends, and fans have been offering their share of comforting words. Among them was friend and celebrity, Tori Roloff.
Tori commented:
"Austin and joy my heart just absolutely breaks for you two. I am so sorry. You are in my prayers. How blessed she is that she gets to be with Jesus and she gets to call you two mom and dad"
The statement came after the couple, Joy-Anna Duggar Forsyth and Austin Forsyth, made the sad announcement on July 3. As revealed from their post, they had gone for their baby's 20-week ultrasound scan and gender revelation when they got the tragic news.
They wrote:
"Today marks one week since we heard these words… 'So this is your baby's heart (pointing to the ultrasound screen). I don't hear a heartbeat or see any movement."
They went further to reveal that although it was a trying moment for them, God had given them "unexplainable peace and comfort."
The couple added that they were confident that they would meet their little one again.
The latter part of the post disclosed that Austin and Anna had chosen a name for their baby before the horrible incident.
"We named her Annabell Elise. Annabell means 'God has favored me', and Elise means 'God satisfies."
The religious family revealed that they found joy in the fact that the first person their daughter would see when she opens her eyes would be Jesus.
The post was concluded with a request telling fans to pray for them and a prayer from Fanny Crosby.
The announcement was accompanied by a cozy black and white picture showing both of them. Anna was on a bed with her back laid against it, and her husband close with his face against hers.
We hope they find comfort through this trying time.
Please fill in your e-mail so we can share with you our top stories!