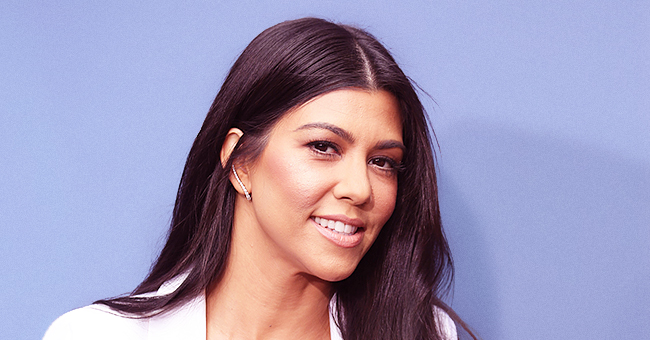 Getty Images
Kourtney Kardashian, 40, Shows off Her Taut Tummy in a Red Two-Piece Swimsuit
Kourtney Kardashian had her fans stunned when she took to social media to post a beautiful photo on the 4th of July.
On the 4th of July Kourtney Kardashian took to her Instagram story to post a photo of herself which had her fans in total awe.
The photo featured the reality TV star standing in a walk-in closet holding a pair of black shades and wearing a red, matching, two-piece string bikini which showed off her thin waist and firm Breasts.
The photo was posted days after she revealed to "Poosh" that she was back on her keto diet. According to "Dailymail" the 40-year-old mother of three admits that her body never looked better than the last time she had been on a Keto diet, two and a half years ago.
WHAT'S A KETO DIET?
A keto diet is a term for a low-carb diet, not unlike the Atkins diet. It involves getting more calories from protein and fat and less from carbohydrates. The Ketogenic system is one of the most effective methods to maintain a toned body while exposing yourself to minimal stress.
WHO DESIGNED THE BIKINI?
The swimsuit Kourtney rocked was designed by popular model and actress Emily Ratajkowski who not only liked the photo, but reposted as well on her Instagram.
Emily Ratajkowski is an American model and actress who rose to fame when she appeared topless in Robin Thicke's "Blurred Lines."
She recently had an Interview with Kourtney on "Poosh," where she spoke to about the ludicrous perceptions she often receives from businessmen.
She said:
"When I post bikini pictures on Instagram the initial reaction is, 'Oh my god, naked again' or 'She's so stupid' and 'Do you have nothing else to offer?"
She then goes ahead to speak about how she feels about the criticisms by saying:
"I love the idea of white, older men in suits saying they don't take me seriously in business while I make more money than them."
Afterward, she shares with Kourtney exactly how she feels about fashion, and she said it makes her feel better about herself and that positivity transcends in whatever she does.
Please fill in your e-mail so we can share with you our top stories!