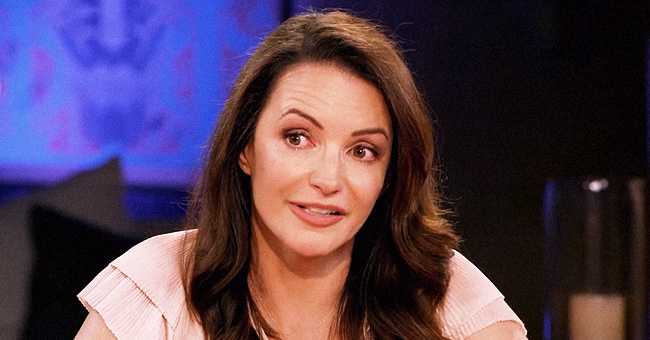 Youtube/ET Canada
'Sex & The City's Kristin Davis Tearfully Talks about Being White Mom to Black Children

Kristin Davis opened up about the challenges of being a white mom to two black children.
"Sex and the City" star Kristin Davis opened up to Jada Pinkett Smith on Red Table Talk about being a white mom to her two adopted black children and her experience with racism
The 54-year-old actress shared her experience as an adoptive mother to two children and the joy they have brought into her life.
"It's one thing to be watching [racism] happening to other people and it's another thing when it's your child. And you haven't personally been through it. It's a big issue." Kristin Davis
SHOULD WHITE PEOPLE ADOPT BLACK KIDS?
Kristin's answer to the question posed by the show was a resounding "YES!"
The actress is passionately devoted to her two children but admits she never understood the true impact of racism until she adopted black children.
"This is what I want to say, from a white person adopting [black children]: You absolutely do not fully understand. There's no doubt. There's no way you could," she said.
Seeing her children discriminated has "lit a fire" under the actress
BECOMING AN ADOPTIVE MOTHER
Kristin adopted her oldest daughter Gemma Rose in 2011, and revealed to Jada that the baby's color was just not something that she even thought about, She knew the child that was meant to be hers would come into her life,
GEMMA ASKED FOR "A LITTLE BLACK BROTHER"
When Gemma was 5, she approached her mother with a very special request. She wanted a little brother, a little black brother.
"She said, 'Mommy, I would really love a black little brother.' And I was like, 'I totally understand, baby,' " Kristin recounted.
And Gemma took instantly to her adopted baby brother and is as devoted and protective as only a big sister can be.
FACING THE BITTER REALITY OF RACISM
Kristin admits that since adopting her children, she has come face to face with the harsh and bitter reality that is everyday life for black people in America.
"It was a very harsh moment of understanding," she shared. "I don't know how every person of color has gotten through this. I don't understand how you could take this every day," she confessed.
Seeing her children discriminated has "lit a fire" under the actress and she has striven to protect them, and also to help them to feel a part of the black community, and culture.
We need more loving adoptive moms like Kristin Davis.
T-BOZ ADOPTS ADORABLE LITTLE BOY
"TLC"'s T-Boz proudly announced that she has adopted a little boy called Chance.
T-Boz had given birth to daughter Chase in 2000, but her sickle cell anemia precluded another pregnancy, so she opted for adoption.
Although she only confirmed Chance's adoption in March 2017, T-Boz revealed that she has had the little boy since birth.
Thanks to people like T-Boz and Kristin Davis, many children are finding wonderful forever homes with loving families.
Please fill in your e-mail so we can share with you our top stories!