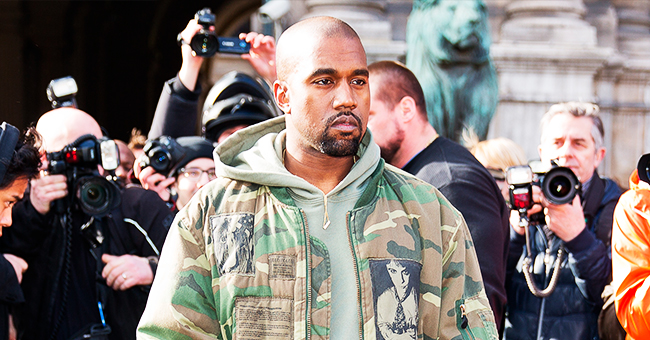 Shutterstock.com
Kanye West Is on Cover of Forbes, Talks $1B Sneaker Empire after Alleged $53M Debt

Kanye West's Yeezy sneaker empire is potentially worth $1 billion according to Forbes magazine.
Yet another member of the Kardashian family is on the cover of Forbes, as the next prospective billionaire: Kim Kardashian's husband rapper Kanye West.
According to the magazine, West's Yeezy sneaker brand's worth will top $1,5 billion in 2019, and is considered " the Lamborghini of shoes."
FROM A $53 MILLION DEBT TO A BILLION DOLLAR BUSINESS
The rapper, who was said to be in debt for $53 million, has made an astonishing financial recovery, all due to his shoe brand.
West's Yeezy line was born in 2009 when the rapper was sketching out ideas for a shoe line on a plane, and next to him was seated the CEO of Nike. The rest, as they say, is history.
According to his wife Kim, West is now focused on refurbishing their Hidden Hills mansion.
KANYE WEST'S INCREDIBLE DEAL ON YEEZY
West moved his Yeezy sneaker line from Nike to Adidas, with whom who struck an unprecedented and extremely lucrative deal. West gets 15% royalty on wholesale, plus a marketing fee.
In contrast, sports star Michael Jordan earns a "mere" 5% on his Air Jordan line.
FORBES' ESTIMATE OF KANYE WEST'S EARNINGS FOR 2019
With Yeezy sales for 2019 estimated to top $1.5billion, West's pretax income should come to a cool $150 million.
With the prodigious influence of West's wife and her family on social media, the sky is the limit as far as sales growth are concerned.
KANYE WEST ATTRIBUTES HIS SUCCESS TO HIS FAITH
West, who struggled with mental health issues and spent a week in a Los Angeles hospital with symptoms of sleep deprivation and temporary psychosis, attributes his recovery and his business success to his faith in God.
According to his wife Kim, West is now focused on refurbishing their Hidden Hills mansion.
Forbes has declared that the father of four is slated to become a billionaire in the near future, just like his sister-in-law, Kylie Jenner.
HOW THE YEEZY LINE IS MAKING KANYE WEST A BILLIONAIRE
Kanye West, Yeezy shoe line, named after his nickname, was first put on the market by Nike in 2009 at an average retail price $215 a pair.
Since the line had a limited run, the shoes soon became collector's items, with a resale value of over $3000.
In addition to his deals with Nike and Adidas, West launched three different shoe designs with Louis Vuitton retailing at around $1000 but now are on sale online for up to $40,000.
Kanye West is certainly taking a lot of steps in the right direction.
Please fill in your e-mail so we can share with you our top stories!