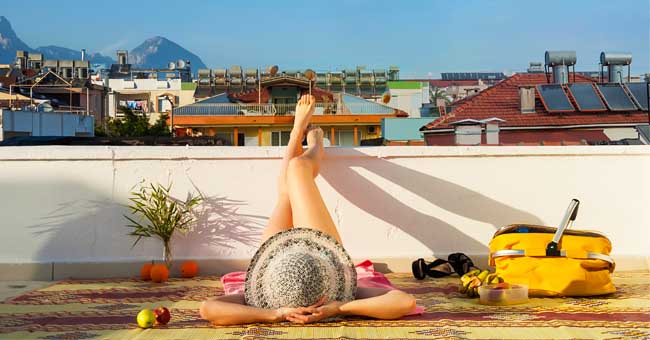 shutterstock.com
Joke: Woman Decides to Get an All over Tan While Sunbathing on the Roof

Joan, a stunning beauty, spent her well-deserved vacation lounging on the roof of her hotel. She was not ready to leave until her skin looked as tan as possible.
Joan's womanly figure was always labeled "well-proportioned" because of the obvious. She was, however, conservative and also worked as a secretary. That meant she rarely flaunted her perfection; then she went on vacation.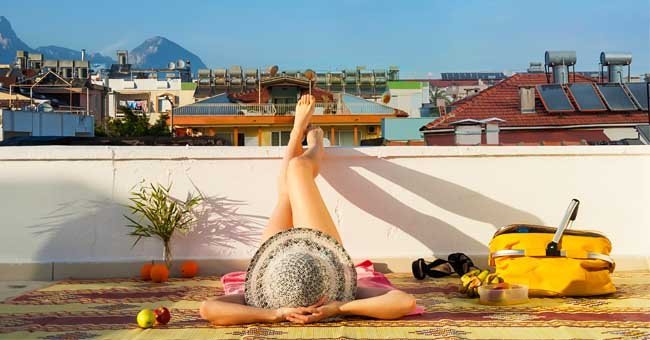 A woman sunbathing on a roof | Shutterstock.com
Joan found it relaxing to wear a bathing suit and lounge freely on the roof of her hotel. She decided to make her sunbathing a routine during the vacation.
She wore a swimsuit the first time, but on the second day, she decided that she wanted an all-around tan so she ditched the suit thinking no one could see her anyways.
She'd hardly settled down when she heard someone coming up the stairs. Since she was already lying on her tummy, Joan decided to pull a towel over her rear.
The man who turned out to be the hotel manager said heaving from the exertion of running so fast,
"Excuse me, miss, the Hilton doesn't mind your sunbathing on the roof, but we would very much appreciate your wearing a bathing suit as you did yesterday."
Joan quipped:
"What difference does it make, no one can see me up here, and besides, I'm covered with a towel."
The man, all red with embarrassment, said:
"Not exactly, You're lying on the dining room skylight."
In a hurry
An elderly couple decided to interrupt their vacation to pay a visit to the dentist. The woman said,
"I want a tooth pulled, and I don't want Novacaine because I'm in a big hurry. Just extract the tooth as quickly as possible, and we'll be on our way."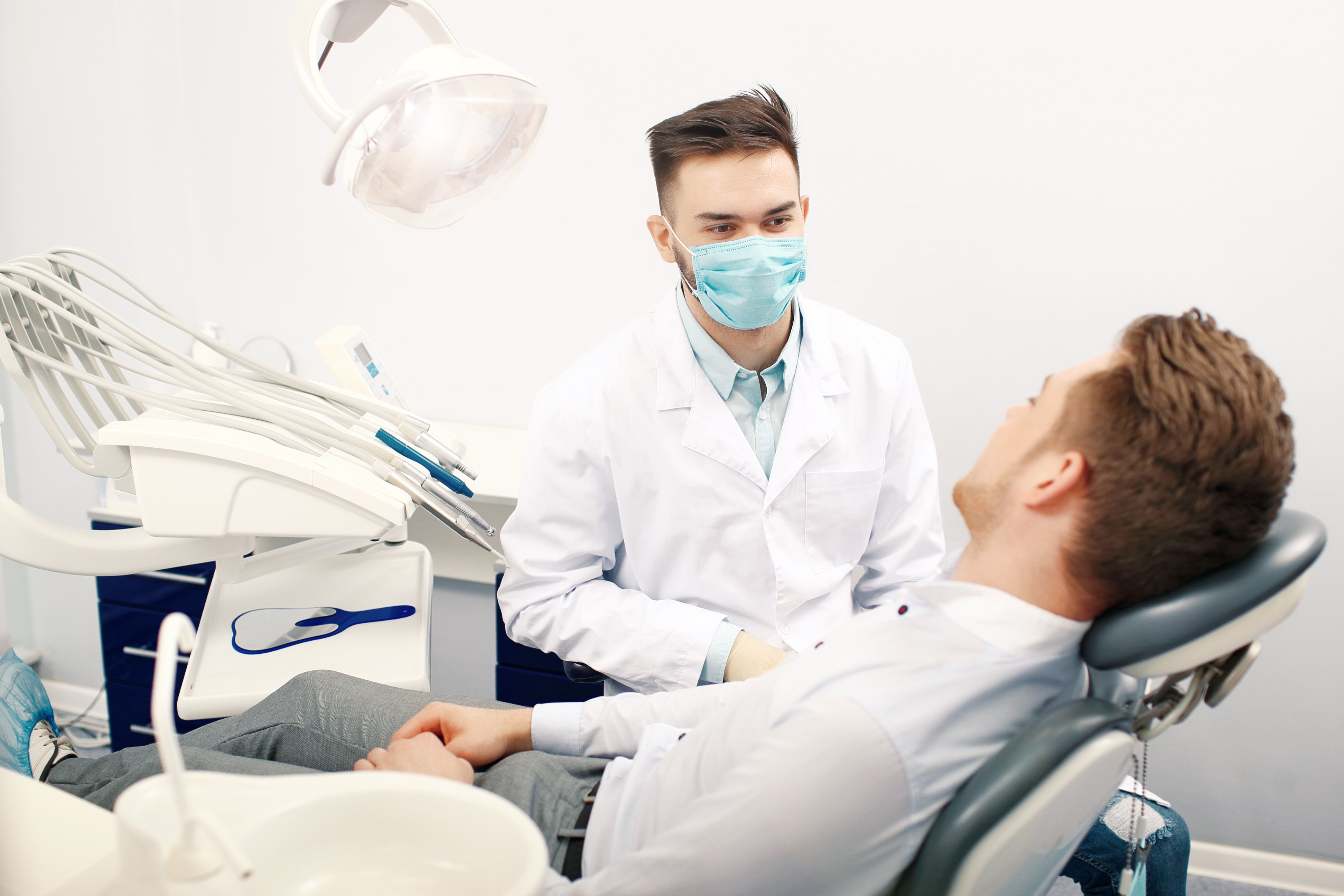 A young male dentist and a patient | Photo: Shutterstock.com
The dentist was quite impressed, he said:
"You're certainly a courageous woman. Please tell me, which tooth is it?"
Without hesitation, the woman quickly turned to her husband and said,
"Show him your tooth, dear. And hurry up!"
Catch up on more funny jokes here.
Sources: Anvari.org, Jokes 4 Us
Please fill in your e-mail so we can share with you our top stories!