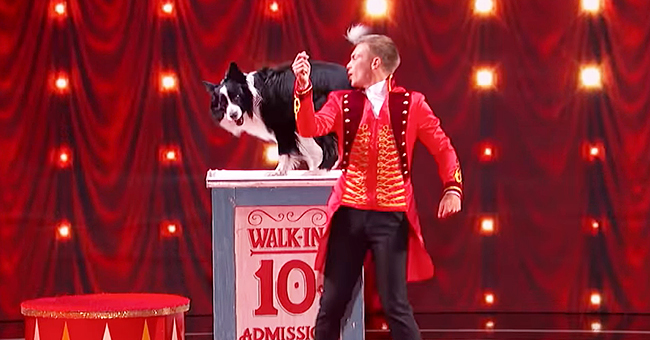 youtube.com/America's Got Talent
AGT Releases First 10 Minutes of 'Judge Cuts' with Adorable Performance by an Australian Shepherd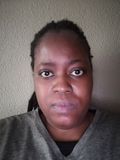 On Friday, America's Got Talent released a teaser of the first ten minutes of Judge Cuts on their YouTube channel. The episode that will air on Tuesday featured a performance by a young man and his dog.
The preview of America's Got Talent revealed that it would feature country singer and presenter Brad Paisley as a guest judge. During the Judge Cuts, 18 contestants will compete until only 7 are left who will then go to the live shows.
The judges Simon Cowell, Julianne Hough, Howie Mandel, and Gabrielle Union will sift through the contestants until one winner is crowned for season 14. The first act was Lukas Pratschker and his Australian Shepherd Falco.
The first round of the Judge Cuts featured the two performing a Greatest Showman-inspired act. Pratschker revealed that it was their way of acknowledging one of Cowell's favorite films.
The duo performed tricks accompanied by the movie's single "This Is Me." However, the pet canine wasn't the only one performing tricks as his handler joined in by juggling three pins while standing on a large ball.
When the performance was done, Cowell joined in on giving Pratschker and Falco a standing ovation. Paisley was the first judge to give his thoughts on the act.
He noted how the performance had been "great" and "really enjoyable." The country singer joked that Falco deserved higher pay for his work but his owner quickly informed everyone that his pet got everything he wanted.
Mandel was next joking that it felt like Pratschker was the one who was doing more tricks than the dog. The judge added: "It feels like Falco brought his pet Lukas."
Union commended the duo for performing better than the first audition which she said they "loved." She also encouraged the team to keep reaching for more to "wow us."
Hough agreed that there was something "special" about the act and stated that they deserved to be on stage. Cowell was the last judge to comment sharing how much he'd loved the performance.
He praised the pair and told Pratschker, "I'll be fighting for you." The 10-minute teaser ended there leaving fans wondering if the duo would make it to the next round.
On June 25, 10-year-old Emanne Beasha from Florida left all the judges in awe after giving an incredible opera performance of "Nessun Dorma." The little girl received a standing ovation after her singing and was allowed to go to the Judges Cut.
She's someone to look forward to on America's Got Talent which airs on Tuesdays at 8 p.m. ET on NBC.
Please fill in your e-mail so we can share with you our top stories!