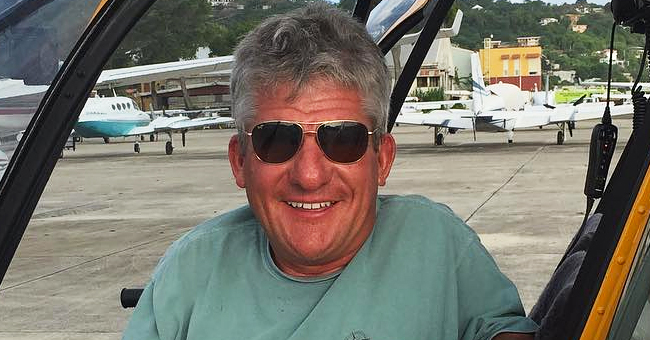 Instagram/mattroloff
Matt Roloff's Brother Josh Suffered an Untimely Death at 34 Years Old

Patriarch Matt Roloff's brother, Joshua lived until the age of 34 after doctors initially feared he wouldn't stay alive longer than 24-hours after being born.
In the book, "Against Tall Odds: Being a David in a Goliath World" which Matt released in July 1999, he shared how his brother survived the odds as long as he had.
Shortly after Joshua's birth about two weeks before Christmas in 1964, doctors diagnosed him with severe heart and lung problems.
They didn't know whether Josua would survive the day and Matt, just over two years old at the time recalled spending a lot of time with him in the hospital. Doctors discovered that Joshua had scoliosis as well, which they believed would negatively affect his already struggling lungs and heart.
"He has undergone several major surgeries, some by doctors who believed they could correct his condition, only to find out that his condition couldn't be corrected," he recalled. "He underwent another surgery to repair a brain abscess, and it was a miracle he lived through that.
The family faced a difficult decision as Joshua could die during corrective surgery for scoliosis that would likely cause his death later on as his spine curved more.
After Joshua passed away at the age of 34 in 1999, Matt revealed that his brother cheated death on multiple occasions.
"He's had many close calls with death, and Mom has had to resuscitate him more times than she cares to remember. Many times Josh's heart and lungs have simply stopped functioning on their own, and on other occasions, he's had seizures that would have taken his life had someone not been there to help him," he wrote.
In 2007 the Roloff family published their book, "Little People, Big Values," which they dedicated to the late Joshua.
"A great son, brother, uncle and friend who was with us in this life for far too short a time," they said. "We all miss you and think of you every day, and we look forward to being reunited with you one day in the presence of our Lord."
But over the years Matt Roloff had also undergone numerous medical procedures and opened up about the 15 surgeries he received related to his Achondroplasia in 2018.
"I had a rough childhood. Not from a family perspective but just from orthopedic surgery, spending long periods — sometimes months — in a hospital with very limited access to your parents. It was just the way they did it back in those days," he said.
However, Matt added that the experience only made him stronger as it "built up a muscle of resiliency." His son, Zach, had also gone through similar experiences as he received his first surgery for dwarfism at 16 months old.
The family patriarch also experienced personal troubles in 2015. Matt and Amy shocked fans when they divorced after 27 years of marriage, and during an interview in April 2018, Matt opened up about the reason for their divorce.
Please fill in your e-mail so we can share with you our top stories!