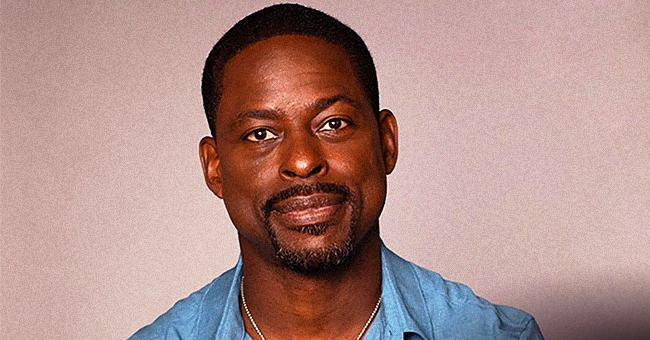 Instagram/sterlingkbrown
Sterling K. Brown Celebrates Emmy Nod with 3-Year-Old Son in Adorable Clip
Watch Sterling K. Brown react to his Emmy nomination by sharing the news to his son who happily celebrated with him.
With the Emmy Awards 2019 drawing near, Ken Jeong and D'Arcy Carden announced the nominees from the Wolfe Theatre at the Television Academy's Saban Media Center in Los Angeles.
While "Game of Thrones" bagged the most nominations with a record-breaking 32 nominations, "The Marvelous Mrs. Maisel" and "Chernobyl" followed with 20 and 19 nominations respectively.
"This Is Us" nominations in the Emmy Awards
However, despite many other shows getting more awards than his own, Sterling was proud to announce that he and his castmates were nominated for a total of ten awards.
"This Is Us" bagged ten awards, one of them being Best Actor, where Sterling was nominated.
On Instagram, he shared the happy news saying:
"I got nominated for an Emmy, dude! And my TV show got nominated for nine Emmys for acting."
The Awards Night is set to air live from the Microsoft Theatre in Los Angeles on Sunday, September 22.
On Life Outside Hollywood
Sterling shares his son with wife Ryan Michelle Bathe, whom he has been married to for 11 years now. Just like his character on "This Is Us" as the dreamy Randall Pearson, Sterling is just as dreamy.
In fact, he and his wife have kept their marriage strong for more than a decade, and have been together since college.
Now, they are a Hollywood "it" couple and are a crowd favorite thanks to their strong foundation and presence in all the events they attend in Hollywood.
On Getting Married
Sterling and Ryan met in Standford University back in 1998. 9 years later, they got married when they realized they both wanted the same things in a relationship.
"Sterling told me he wanted a relationship that others could 'see God in' and that 'inspired people to love each other and want to be married.'"
They share two children together, Andrew, 7, and Amare, 3.
Please fill in your e-mail so we can share with you our top stories!