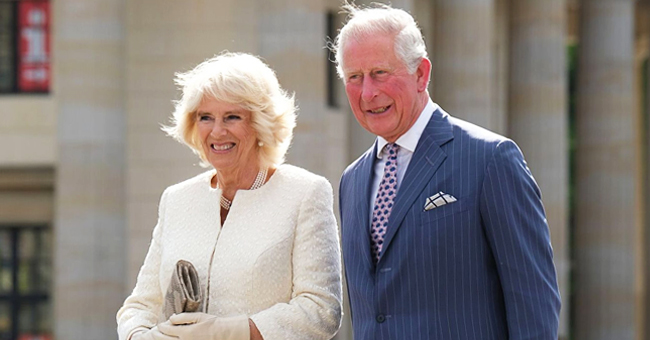 Getty images
Camilla Reveals She Believes in Prince Charles' Destiny to be the King

Back in November 2018, the Duchess of Cornwall, wife of the Heir to the Throne of England, gave an intimate interview on the occasion of her husband's birthday, sharing he was patiently awaiting his destiny.
Last year, when Prince Charles arrived at his 70th birthday, his wife of 14 years Camilla Parker Bowles talked to the BBC as part of a TV documentary focused on Queen Elizabeth's eldest son, and she showed confidence about him.
"HIS DESTINY WILL COME"
Parker Bowles sat down with filmmaker John Birdcut to discuss her husband's thoughts and feelings about eventually becoming the King of England, for the BBC One special "Prince, Son and Heir: Charles at 70."
When questioned about whether Charles destiny was a weigh on his shoulders, Camilla replied with the calm of someone who has surrendered her hopes to time and is just waiting for the right moment to come.
Charles became Heir to the Throne at just 3, when his mother was crowned Queen of England in 1952. He was officially named Prince of Wales in 1969.
"No, No I don't. His destiny will come, he's always known its going come and I don't think it does weigh on his shoulders at all," the Duchess, married to Andrew Parker Bowles until 1995, shared.
As Birdcut insisted on asking if Charles ever talked about this issue at all, Camilla added with a smile on her face that it wasn't something to talk about, but just "something that's going to happen."
IN HIS OWN WORDS
The producers of the show gained privileged access to Charles' inner circle for the 12 months leading to his 70th birthday, including a rare interview to the Heir himself.
Charles has been known to champion causes he is passionate about during his tenure as the longest-serving Prince of Wales, such as the problem with waste and global warming.
His advocacy has prompted accusations among his critics, who consider him to be a "meddling" figure. But as much as Charles is proud of what he has done in this regard so far, he knows things are going to change once he becomes King.
"I'm not that stupid. I do realize that it is a separate exercise being sovereign. So, of course, I understand entirely how that should operate," the former husband of late Princess Diana stated.
"You can't be the same as sovereign if you're the Prince of Wales or the Heir, it's a different function," Charles explained.
THE LONG ROAD TO BECOME A KING
Charles became Heir to the Throne at just 3, when his mother was crowned Queen of England in 1952. He was officially named Prince of Wales in 1969.
He has been slowly increasing his responsibilities within the monarchy. Around the time of his birthday last year, the Queen manifested her wish for Charles to succeed her as Head of the Commonwealth of Nations.
Nevertheless, the role, created in 1949, is not hereditary, and it is up to the heads of governments of the 53 Commonwealth states to decide who holds the mostly-symbolic title.
CAMILLA'S BIRTHDAY
Duchess Camilla turned 72 years old on July 17, and she celebrated it with a visit to the Donkey Sanctuary in Sidmouth, where she was seen wearing an unusual color for her, opting for a buttery yellow blazer over a white pleated skirt.
She appeared in good spirits during the busy day, later heading to a reception dedicated to her husband, who celebrated his 50th anniversary as chairman of the Duchy of Cornwall Prince's Council.
Camilla has served as a full-time royal since marrying Charles in 2005, and she has worked hard to win the public's favor in order to be ready to be Queen consort when the time comes.
"It's always marvelous to have somebody who, you know, you feel understands and wants to encourage," a thankful Charles told CNN in 2015.
"Although she certainly pokes fun if I get too serious about things. And all that helps," he candidly added.
Please fill in your e-mail so we can share with you our top stories!