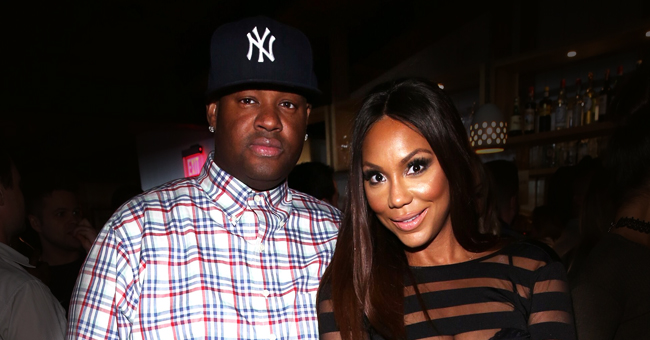 Getty Images
TMZ: Tamar Braxton and Vince Herbert Are Officially Divorced

Tamar Braxton is officially a single lady once again after a judge finally approved her petition for divorce from her ex-husband of nine years, Vincent Herbert.
According to TMZ, they've obtained legal documents that have officially nullified her divorce from Herbert, which she filed back in October 2017.
The End of Tamar and Vincent
Tamar and Vincent began dating in 2003 when they were introduced by Tamar's sister, Toni Braxton, who worked with the record executive.
The pair got married in 2008 and have one child together, 6-year-old Logan Vincent whom they continue to co-parent as friends.
Now that she's officially single again, people are wondering if she's headed down the aisle any time soon after she hinted that she'd like her boyfriend David to "put a ring on it."
Heading Down the Altar soon?
As they celebrated their first anniversary as a couple, Tamar Braxton ended her anniversary message to David Adefeso with a hinting "so I guess now, if u like it then [you] should go and put a ring on it."
Braxton gushed about her new boyfriend, saying the fun they have together is endless. She also mentioned something about her divorce, saying, now, they both are "finally free."
"The fun we have together is endless & I'm glad that we can finally be Free. We have proven that Together we can work through the toughest and the sometimes most embarrassing times well, babe, One down 99 to goI'm so excited about our future!!So I guess now, If u like it then u should go and put a ring on it" how about that?thank u for the love I feel #happyanniversaryYemi."
Meant to Be
While Tamar hinted that she wanted to give another shot at marriage, David seemed to brush off the comment and said they were meant for one another.
It's only a matter of time before we all find out if David and Tamar are headed towards the altar, but for now, they're enjoying life together as a happy couple.
Please fill in your e-mail so we can share with you our top stories!