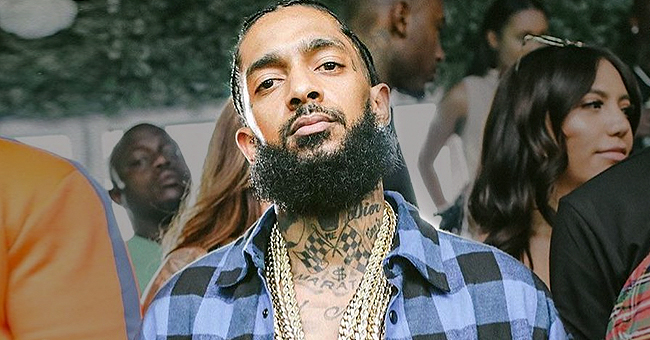 instagram.com/nipseyhussle
LAPD Reportedly Denies Nipsey Hussle Was Target in Gang Investigation

LAPD denies that Nipsey Hussle was being investigated for gang ties before his death, saying they were trying to investigate gang activity in and around his store instead.
The LAPD confirms that Nipsey Hussle was not going to be prosecuted for gang activity during the time of his death despite media articles instigating that he was.
Nipsey not a Suspect
In a new article by TMZ, they clarify through sources from the LAPD that they were not specifically targetting Nipsey, but instead, the area which his store was in as gang activity has been a rampant problem for quite a while now.
Nipsey Hussle was said to have had links with gangs, but this was never confirmed. Instead, he was remembered as someone who was trying to prevent gang violence, and the City has hailed him a hero for this.
A Peacemaker
According to TMZ, the rapper forbade gang activity at his Marathon Clothing Store, but he would allow gang members to enter there to shop. He even employed past felons and ex-gang members to keep them away from the streets and from crime.
Nipsey Hussle was gunned down right in front of his clothing store on March 31. He was said to have had ties with the Crips, but that didn't stop him from working with other artists who allegedly has affiliations with rival gangs, too. These include YG and The Game, who are both said to be tied to the Bloods.
Justice for Nipsey
Nipsey was only 33-years-old when he passed away, and the LAPD is still trying to investigate the matter surrounding his death.
However, Hussle might have known he'd have people coming after him, as just hours before the shooting, he wrote a Tweet saying "having strong enemies is a blessing."
Fans, colleagues, and family of Hussle continue to mourn his death, with his Marathon Closing Store remaining closed until further notice.
Please fill in your e-mail so we can share with you our top stories!