Donald Trump Sent His 'Congratulations' to Boris Johnson Who Became Prime Minister of the UK
United States (US) President Donald Trump has taken to Twitter to congratulate the man who will become the new prime minister in the United Kingdom (UK). The president also made a prediction in his statement.
On Tuesday, President Donald Trump, 73, congratulated former Mayor of London Boris Johnson, 55, on becoming the new UK Prime Minister. Trump added that Johnson would "be great!"
Johnson managed to win the Conservative Party's contest to take over from former Prime Minister Theresa May. The pro-Brexit politician will officially take over in his new position on Wednesday.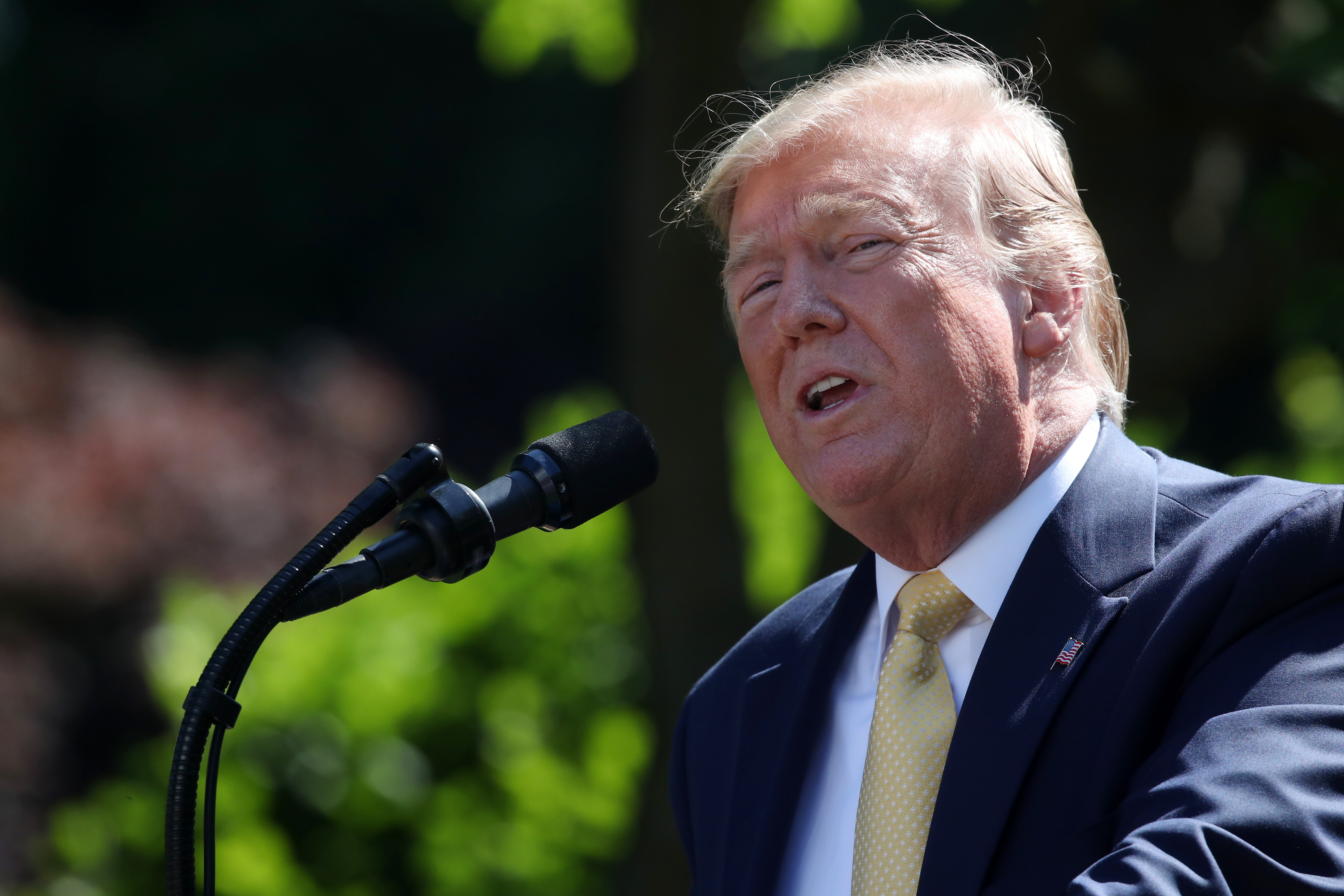 TRUMP LIKES JOHNSON
The US president has always shown support to Johnson. Last Friday, he confessed that he "liked" the London mayor and though he was "going to do a great job." Trump further stated that he predicted that they would have a "great" working relationship.
Showing that he wasn't much of a fan when it came to May, the president blamed her for doing "a very bad job with Brexit." Trump also stated that he thought Johnson would sort out the Brexit mess.
4 nations, 8000 miles, 16 regional hustings and hundreds of members' events! Thank you everyone for your support throughout this contest!

With less than 100 hours until polls close, please vote for me to deliver Brexit by 31st October, unite our country and defeat Corbyn pic.twitter.com/YYkczINjBv

— Boris Johnson (@BorisJohnson) July 18, 2019
WHAT BORIS PROMISED AS THE NEW PM
The new prime minister promised that he could make Brexit happen and "unite the country." The word "Brexit" is a creation of joining the words "British" and "Exit" together.
The UK wants to withdraw from the European Union (EU). On June 23, 2016, a referendum was held where 51.9 percent of those who voted revealed that they wanted to leave the EU.
Please check out my campaign launch video. Time to deliver Brexit and unite our fantastic country. I hope you will support me > @BackBoris #BackBoris pic.twitter.com/iRZ8b0flRK

— Boris Johnson (@BorisJohnson) June 3, 2019
WHO JOHNSON BEAT FOR THE PM POST
Johnson's competitor for the minister position was Foreign Secretary Jeremy Hunt. The two sat together at the Queen Elizabeth II center in Westminster where a winner was predicted.
The former mayor's won with 66 percent of the votes. Present at the ceremony to support him was his father Stanley, brother Jo, and sister Rachel.
Thank you all for the incredible honour you have done me. The time for campaigning is over and the time for work begins to unite our country and party, deliver Brexit and defeat Corbyn. I will work flat out to repay your confidence

— Boris Johnson (@BorisJohnson) July 23, 2019
Johnson's girlfriend, Carrie Symonds, didn't appear to be present. The new prime minister has advocated for a strong and close relationship between the UK and the US.
Ahead of his state visit to the UK, Trump touted Johnson and Brexit Party leader Nigel Farage as "very good guys" and "big powers" in their country. The US president visited the UK on from June 3 to 5 by invitation from the Queen.