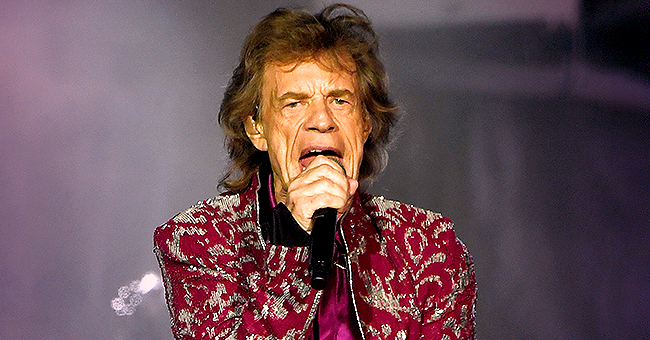 Getty Images
Mick Jagger Reveals He Had a 'Taylor Ham, Egg and Cheese' before Performing at the Metlife Concert
Rolling Stones' Mick Jagger satisfied his hunger with classic New Jersey breakfast -- Tick Tock Diner's Taylor ham, egg, and cheese on Thursday morning.
Mick Jagger is nearing the end of his road to recovery as he feasts on a classic New Jersey breakfast before his Metlife concert on Thursday. The Rolling Stones frontman dined at a known local restaurant in Clifton called Tick Tock Diner.
"So we went to the Tick Tock Diner!" Jager revealed to the audience. "We had Taylor ham, egg, and cheese! With Disco fries! And sloppy joe to go!"
The waitress who served the famous musician, Kalliopi, spoke about her encounter and said that no one recognized Jagger and his two bandmates. According to her account, the gentlemen sat in one of the booths of the diner at around 10 a.m.
"I didn't realize that it was them, so I didn't ask any questions," said Kalliopi. "I kind of think they wanted to be low-key."
It wasn't until one of Jagger's bandmates ordered a Reuben sandwich after their meal that she recognized the star who had a British accent and a familiar face. Kalliopi was "thrilled" at Jagger's choice of restaurant and couldn't "believe" he was there.
The Rolling Stones performed later that night at the Metlife Stadium in East Rutherford, where they sang classic hits like "She's a Rainbow," "Midnight Rambler," and "Sweet Virginia."
The iconic rock band went on a hiatus earlier this year after Jagger was diagnosed with an illness that needed a heart valve procedure. Doctor's suggested that he take action immediately and refrain from normal activities, especially performing, during his recovery period.
The tour was initially set to begin in Miami on April 20 and move to 16 other areas but was delayed after the health issue. Jagger took to social media his apologies for the inconvenience fans had to endure.
"Unfortunately today the Rolling Stones have had to announce the postponement of their upcoming US/Canada tour dates - we apologise for any inconvenience this causes those who have tickets to shows but wish to reassure fans to hold onto these existing tickets," he wrote.
Please fill in your e-mail so we can share with you our top stories!