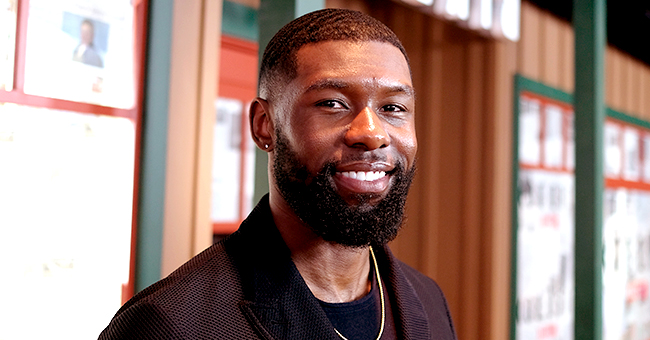 Getty Images
'Bird Box' Actor Trevante Rhodes Engaged to Fitness Model Mara Wright: Report

Actor Trevante Rhodes has reportedly found the one in fitness model Mara Wright. A photo and a clip reveal they're already engaged. Trevante once said he will settle down once he found his "10."
Trevante Rhodes is engaged. Let's give the ladies some time to let that sink in.
LAST YEAR, HE WAS SINGLE AND NOT GAY
As of last year, Trevante was still single and in search of the perfect mate. He was even rumored to be gay because there seemed to be no woman being linked to him.
However, he shut down the rumors by telling People in 2016 that he "was born loving women" though he also revealed he doesn't fall in love with a woman just because of her physical traits. He was more attracted to a woman's mentality.
"...when you find your 10, why would you waste your time with anyone else? You bust your a– to get it, and keep it. It's amazing."
HE WAS IN SEARCH OF HIS "10"
While promoting his 2017 film, "Moonlight" where he portrayed homosexual character, Chiron, the 29-year-old revealed what would urge him to settle down with a woman.
"When you find the one — I feel like love is on a scale of one to 10," he told Baller Alert. "We settle for sixes and sevens [that's] why we get divorces," he said.
"But when you find your 10, why would you waste your time with anyone else? You bust your a– to get it, and keep it. It's amazing."
NOW HE'S ENGAGED
Now it appears the star of the Netflix Original hit, "Bird Box" has found his 10 since an Instagram story reposted by TheYBF reveals he's already engaged to be married. The lucky woman is reportedly fitness model/actress Mara Wright.
The photo of Trevante and Mara which Wright's family member reportedly shared featured a congratulations banner and hearts. It also revealed a diamond ring on Mara's finger.
There was also a clip of Trevante raising a glass for a toast and speaking in German.
MORE ABOUT MARA
Why German? Because Mara is half German and half Black. She was raised in Chicago and works as a model for Wilhelmina.
She also moonlights as an actress for short films and theater with a background in improv comedy. Mara is quite a martial artist too. She's reportedly trained in Tae Kwon Do, Karate, and Jiu-jitsu. Plus, she can also wield a sword, dagger, and staff.
It seems like Trevante definitely landed quite a catch in Mara. Congratulations to the engaged couple!
Please fill in your e-mail so we can share with you our top stories!