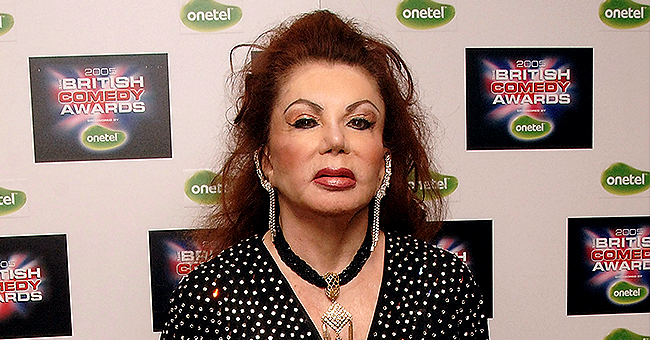 instagram.com/officialjackiestallone
Meet Sylvester Stallone's 97-Year-Old Astrologer Mother Jackie
Jacqueline Jackie Stallone, the 97-year-old mother of actor Sylvester Stallone, is living her 90's. In spite of her age, she still attends red carpets in high heels and mini-skirts.
Jackie turned into a celebrated American astrologer throughout the years. However, one of her primary accomplishments were her children — singer Frank Stallone, world-famous actor Sylvester, and late actress Toni D'Alto.
"I feel like a chipmunk with a mouth full of walnuts."
Jackie led a generally peaceful way of life regardless of being the mother of three figures.
The promoter of women's wrestling only gained wide popularity in the mid-90s. At the time, her books started to appear on the market, she was invited to TV, and she opened her own consultation hotline.
A splendid appearance has been one of Jackie's unmistakable highlights. She has constantly tried to lead a healthy lifestyle.
At one time, she started to fight aging with the assistance of fillers and furthermore depended on plastic surgery. However, because of numerous medical procedures, a lot of people see her strangely.
They often compared her with many other superstars who don't have the foggiest idea on how to stop the unnecessary corrections.
Jackie herself was not happy with the result. She said on one occasion:
"I feel like a chipmunk with a mouth full of walnuts."
During her appearance on "The Howard Stern Show" in 1992, Jackie engaged in a heated on-air dispute with Sylvester's father, Frank Stallone Sr.
She accused Frank of being terrible in bed and wanting to have Sylvester aborted. She even claimed Frank didn't realize that she faked the abortion until she gave birth.
Jackie, who fled from home at 15 years old to join the circus, has seven grandchildren. Her eldest grandkid Sage Stallone passed away surprisingly in 2012.
Jackie was born in Washington, D.C. on November 29, 1921. Her parents — John Paul Labofish and Jeanne Victoria Anne "Adrienne" Clerec — had met while her father was serving in the U.S. Navy at Brest (Brittany). That happened after the First World War.
Please fill in your e-mail so we can share with you our top stories!