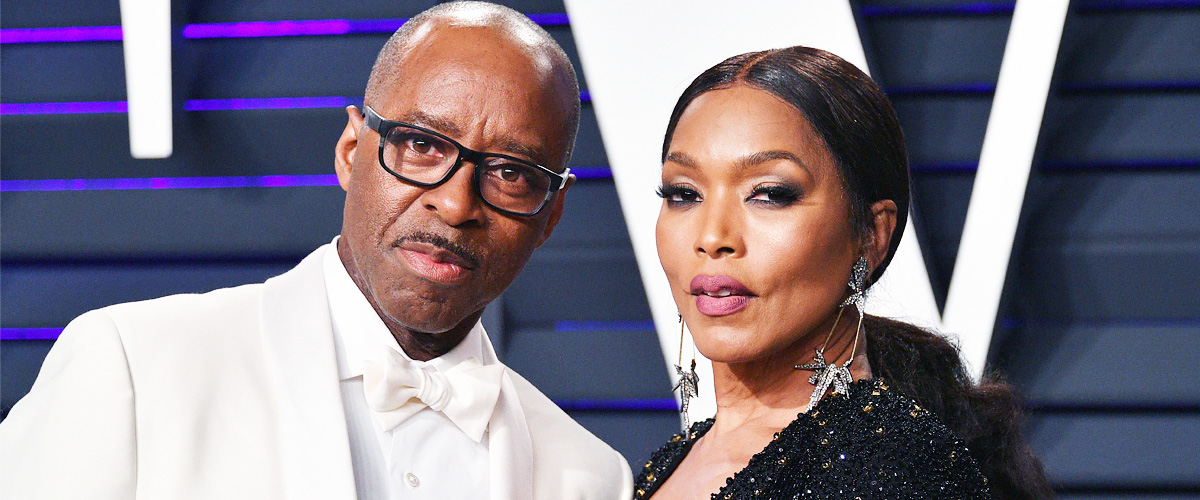 Getty Images
The Key to Angela Bassett and Her Husband Courtney B. Vance's 22-Year Long Marriage
Angela Bassett and Courtney B. Vance's love story typifies what is commonly known as "Black Love." The story of how they came to be is quite refreshing, exciting, and inspiring.
In an industry where divorces happen as quickly as marriages, and with the United States at 50% high in divorce matters, it's refreshing and uplifting to know that Angela Bassett and her husband, Courtney B. Vance, have been together for over two decades.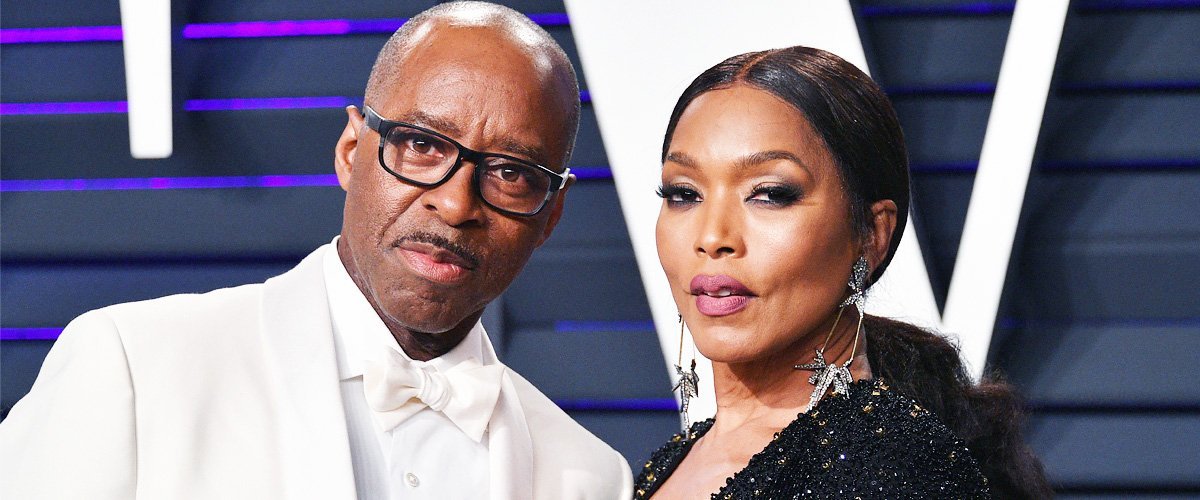 Actress Angela Bassett and her husband of 22 years, Courtney B. Vance | Photo: Getty Images
LOVE AT FIRST SIGHT
At a glance, it looks like the couple's story might go the "Love at first sight" route, but with these two, it was the opposite. Bassett and Vance met for the first time in the '80s when they were both students at the Yale School of Drama.
At the time, the actor was in a relationship, and in a 2007 interview on "The Oprah Winfrey Show," he said he could not remember his wife from their college days.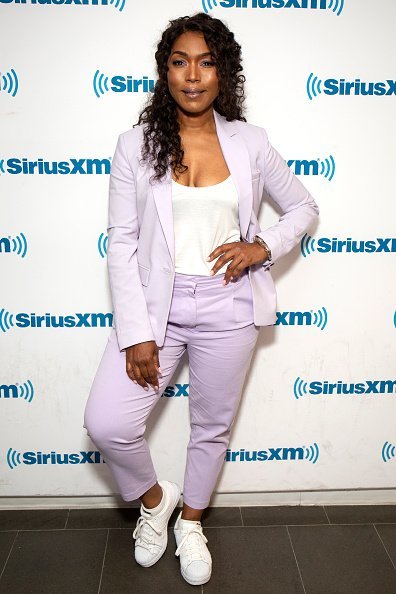 Angela Bassett during the premiere of "Otherwood" | Photo: Getty Images
Bassett, on the other hand, remembered the actor and his "beautiful girlfriend," who was also a student at the School of Drama. After college, they went their separate ways, but the "How Sarah Got Her Groove Back," star kept track of Vance.
FIRST DATE
By the time they met fourteen years after, the award-winning actress had come to admire the man that would become her husband's work ethic and compassion. What Bassett didn't count on though, was finding the actor boring on their first date which happened in 1994.
Convinced that she was not going for a second date, and with Vance somehow in agreement, the two were surprised when they ended up at a golf course for that purpose. Fortunately, it became a turning point for them, and three years after, in '97, they made the promise of forever to each other.
THE KEY TO THEIR MARRIAGE OF 22 YEARS
It's been 22 years since they took that step, and speaking with BlackDoctor.org, they revealed what has kept their marriage going.
Vance said that God, "brought him an angel, a real ruby," and although no one taught him how to be a good husband, he understood that when "The Queen is happy, the land is happy."
The Emmy winner added that while he is the head of the family, his wife is the neck, and it's the neck that gives the head direction.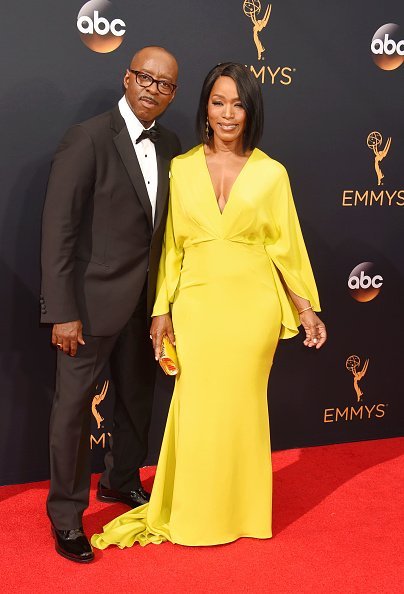 Actress Angela Bassett and husband Courtney B. Vance at the 68th Annual Primetime Emmy Awards at Microsoft Theater | Photo: Getty Images
Bassett put it down to "Respect and compromise." According to her, they make each other happy even when their wants clash, and her husband lets her be herself.
The "Black Panther" star also makes it a point not to keep count of the years they've been married, choosing instead to live in the moments.
LOVE OF FAMILY
The couple equally shares the same faith in God and are united in their love of family. To them, nothing comes before their children and each other. Their career takes a backseat to what they need as a family.
Basset and Vance do not see divorce as an option in their marriage, and throughout their struggles and triumphs, they've made it a point to support and love each other.
Together, they wrote the 2007 book, "Friends: A Love Story," and despite their awards and recognitions, the love birds see their children, Bronwyn, and Slater, as their most significant accomplishments.
Please fill in your e-mail so we can share with you our top stories!