Larry King's Seven Wives: From a High School Sweetheart to a Hollywood Actress
Larry King was married eight times to seven different blond women, with the latest being Shawn Southwick, whom he recently divorced.
Larry King made headlines after he and his latest wife, 50-year-old Shawn Southwish, both filed for divorce on April 14, 2010. Although divorces are happening here and there, the shocking fact is that the "Larry King Live" host was doing this for the eighth time around with his seventh wife.
Before Southwick, King had tied the knot with six women, who all had the same path regarding marriage -- away from each other. Here's a glance at all of the wives the host has had.
FREDA MILLER
King first exchanged vows with Freda Miller, a high school sweetheart whom he decided to marry at 19-years-old. The following year, the couple was forced into an annulment by their parents who were against their union.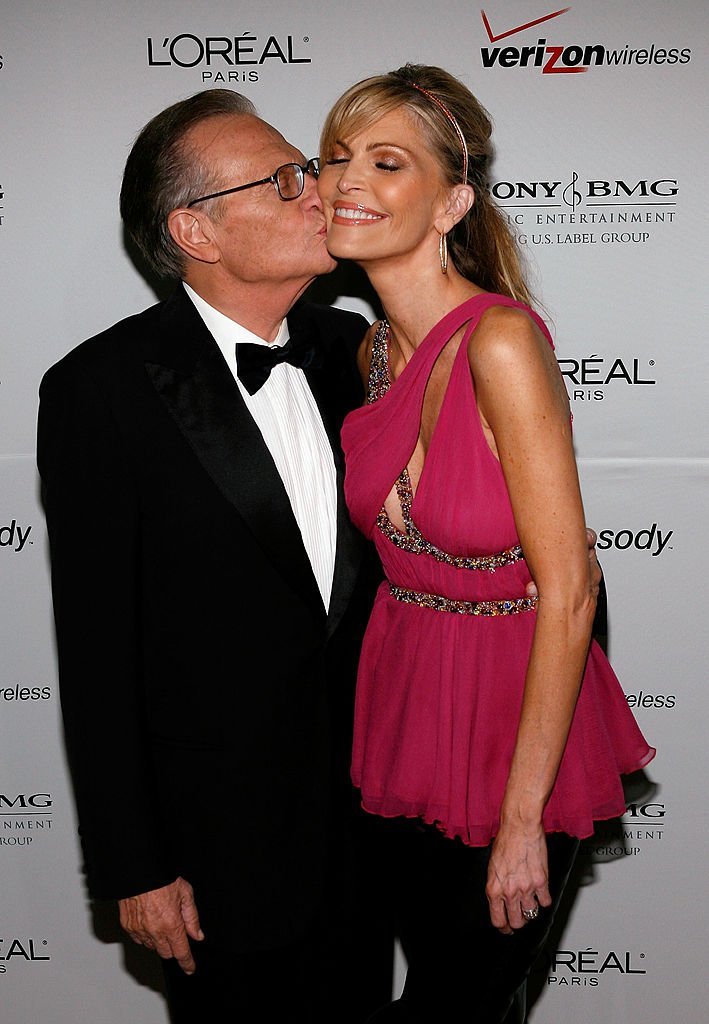 ANNETTE KAYE
One of his short-lived marriages happened next with Annette Kaye in 1961. Although their marriage was brief, the fruit of their love came as King had his first son, Larry Jr. 
ALENE AKINS
Former Playboy bunny, Alene Akins, was the TV personalities third wife. The two shared a son, Andy King, who was born in 1962. Sadly, their marriage ended in divorce, and King went off to marry another woman, whom he also separated with.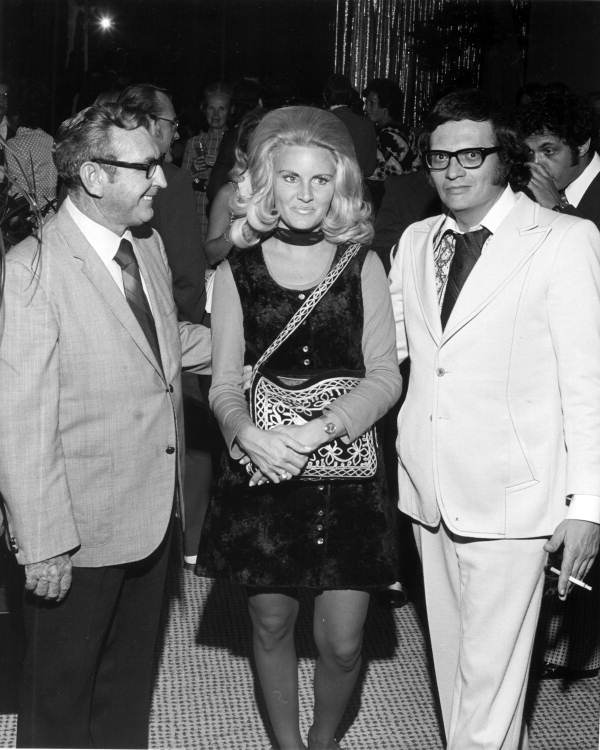 After his third wife, Mary Francis 'Mickey' Sutphin, King and Akins reunited and decided to get married again. Their second union created King's second daughter, Chaia King, born in 1969. His first girl, Kelly, l was with Sutphin before their two-year marriage ended.
SHARON LEPORE
It wasn't long before King's fourth marriage failed and ended in divorce. His following bride was a math teacher and production assistant, Sharon Lepore. They decided to tie the knot on September 25, 1976, but separated seven years later.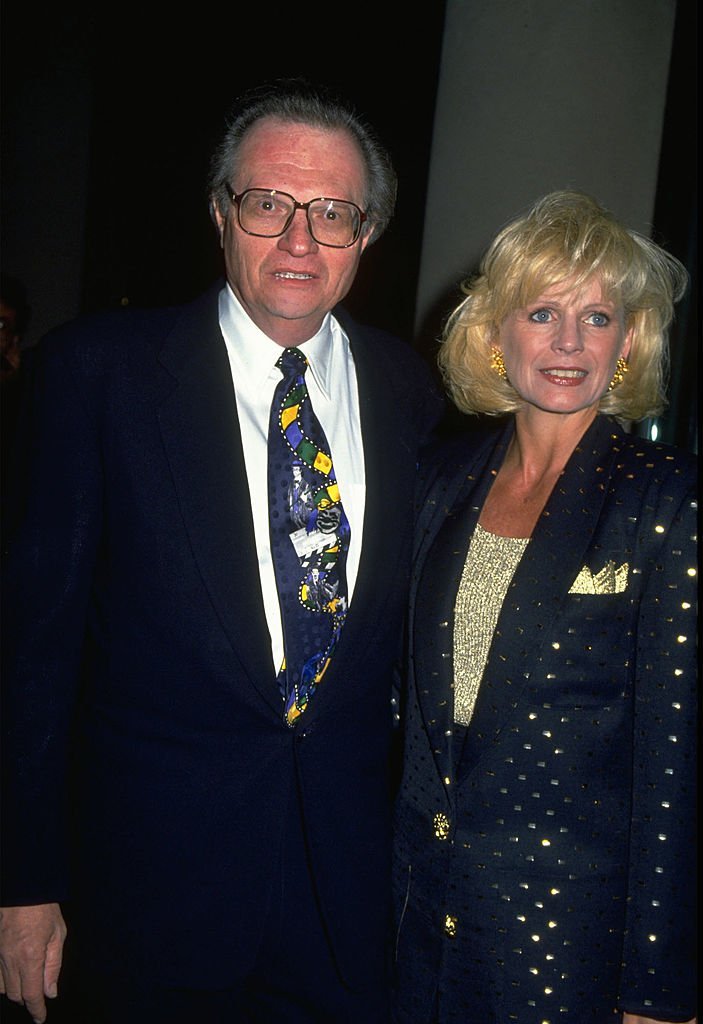 JULIE ALEXANDER
King remained single for a few years before he met his next match, businesswoman Julie Alexander. According to the Cedar Rapids Gazette, the two began dating on August 1, 1989, and that same fall, King proposed.
After their wedding on October 7, 1989, a somewhat long-distance relationship emerged. Alexander resided in Philadelphia while King stayed in DC, where his work was. Their relationship was not as stable until 1992 when they officially divorced.
SHAWN SOUTHWICK
King's seventh marriage was the one that lasted the longest -- perhaps experience has made him learn through mistakes. In 1997, he married Shawn Southwick in King's hospital room in Los Angeles.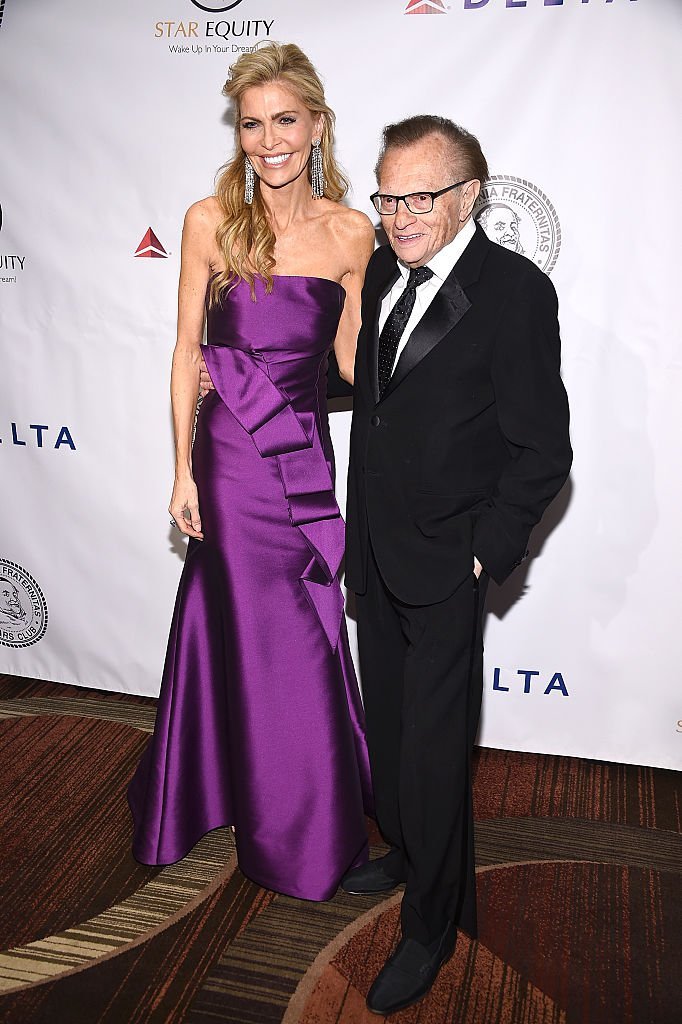 According to the New York Times, the different venue was decided upon as the groom had a heart surgery to clear clogged blood vessels three days following the ceremony. Another wedding took place in Beverly Hills where a couple of A-lister's were present, including Jane Fonda and Al Pacino.
MARRIED LIFE
Southwick's pregnancy happened in 1998, and the following year, she gave birth to a baby, Chance Armstrong King. Another year later, King and his seventh wife welcomed their second child, Cannon Edward King.
Like her husband, Southwick has had experiences in marriage being married thrice before. She also has a son, Danny from a previous relationship, while King had six, two born out of wedlock. The former CNN host seemed close to some of his children, even writing a book together.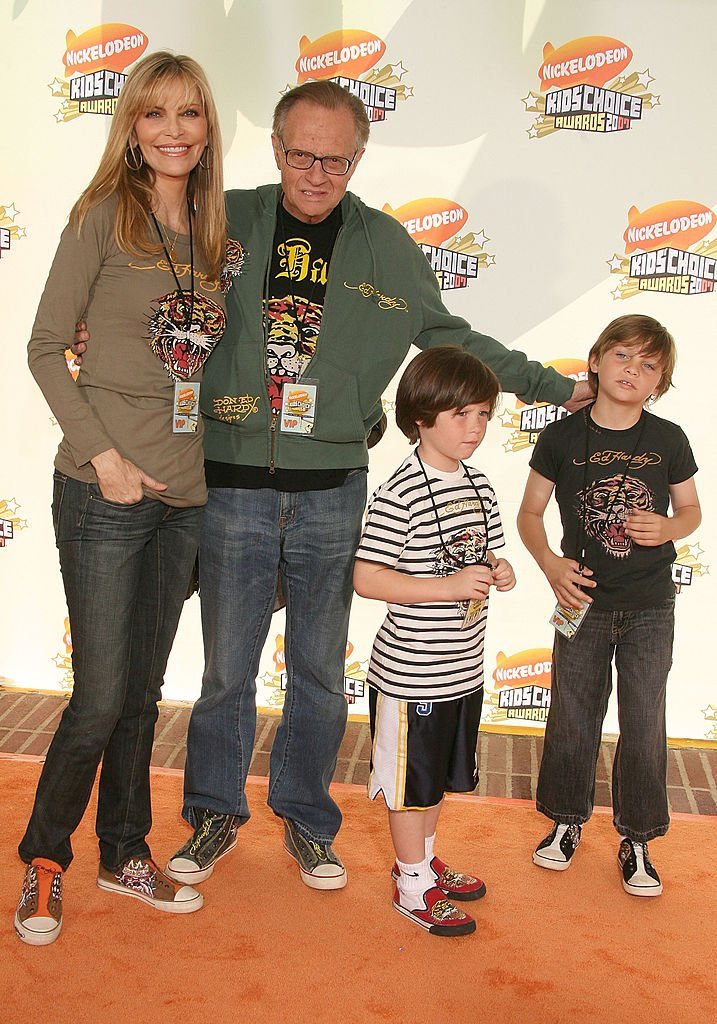 King and his daughter, Chaia, were co-authors of a book about his separation from Akins called "Daddy Day, Daughter Day." Another book came out after King wrote his memoir, "Larry King: My Remarkable Journey."
FILING FOR DIVORCE
In 2010, the iconic host filed his divorce with Southwick at the Los Angeles court as she simultaneously did as well. The separation papers King filed for clearly shared custody of their two boys who were then nine and eleven.
"His major concern is the welfare of his children, and beyond that, he's not going to comment about the divorce," said King's spokesperson, Howard Rubenstein.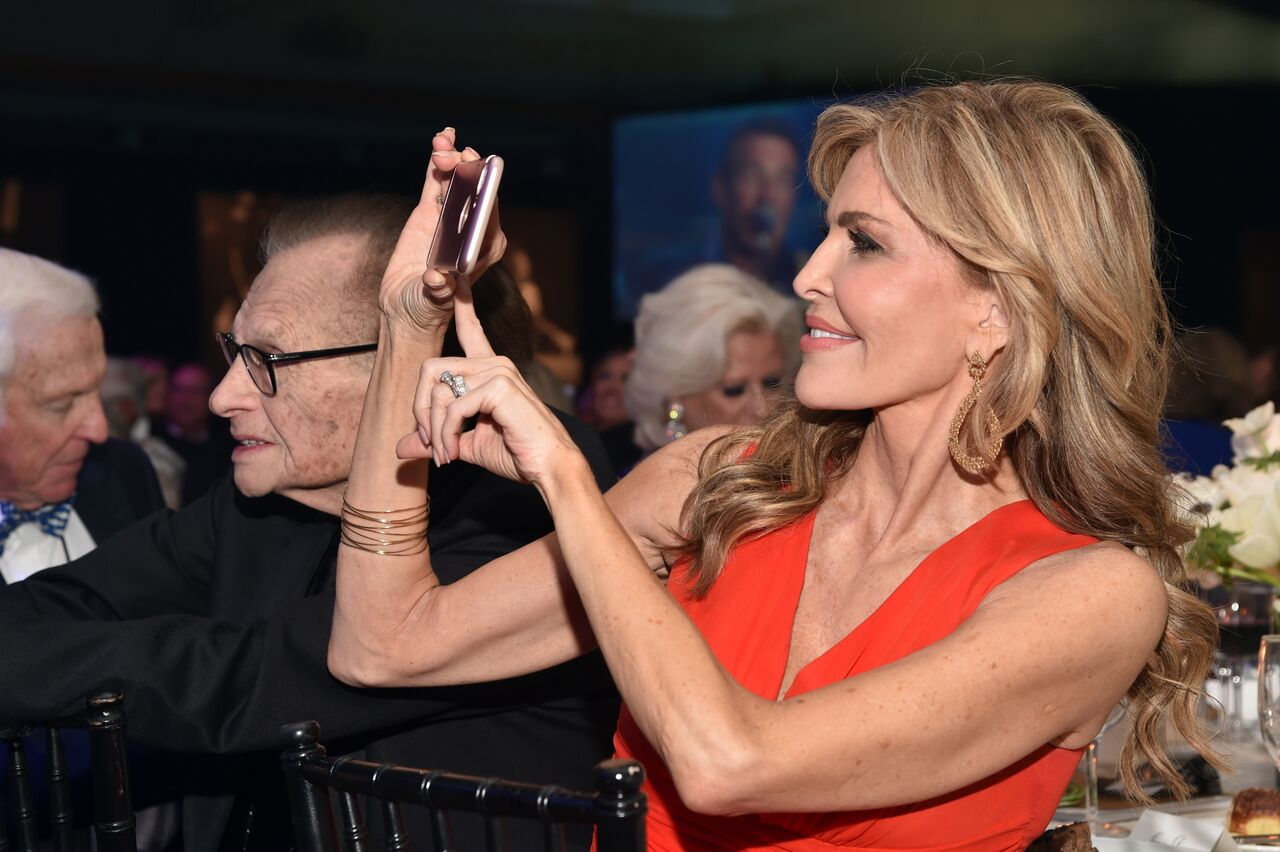 Southwick, on the other hand, wanted sole custody of their sons with King only having visitation rights. She also sought spousal support, which King requested to be denied by the courts.
BEHIND THE SEPARATION
Rumor has it that the reason behind the separation was King's illicit affair with Southwick's younger sister, Shannon Engemann, which the latter later denied. On the other hand, The National Enquirer reported Southwick's alleged relationship with her son's baseball coach.
"[I] never had an affair [with him]" Engemann told Access Hollywood. "I am not the reason for this."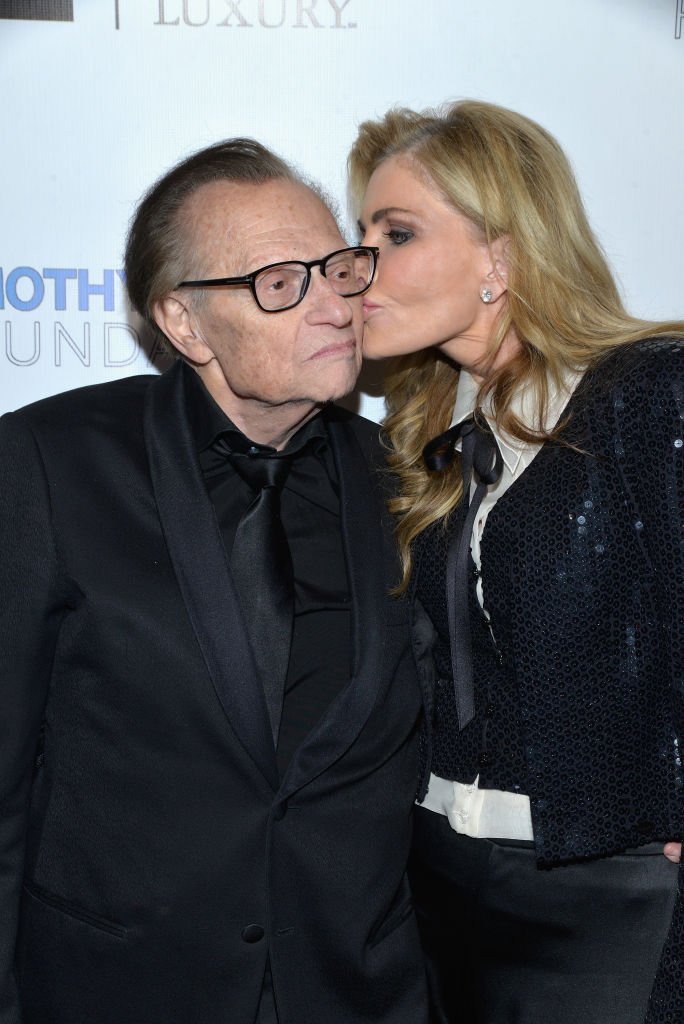 CALLING IT OFF
In May, the couple decided to call off their separation and make amends for their children's sake. In a joint statement released, King and Southwick disclosed:
"We love our children, we love each other, we love being a family. That is all that matters to us. We owe it to ourselves and our children to continue being dedicated to each other."
LARRY KING
Although King's life had many twist and turns of marital events, he was still blessed in his career, being the most famous CNN talk show host. Before he reached a high spot, King started as a Disc Jockey at WAHR-AM in Miami.
He was later suspended from the job after being put behind bars for grand larceny. After his time away, he moved on to being a freelance writer and broadcaster in Louisiana. Later, he returned to Miami and eventually got his big break in "The Larry King Show."