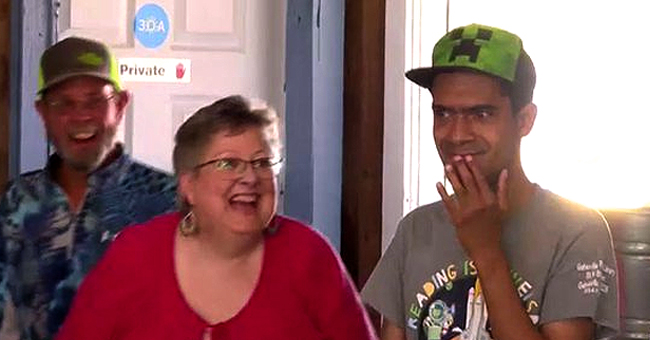 twitter.com/people
Chris Barrington, 30-Year-Old with Special Needs, Gets First Ever Birthday Party from Former Teacher Turned Guardian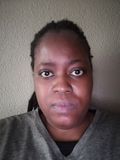 A Good Samaritan took in a special needs man who had no one to take care of him. However, that wasn't the only thing the man's former teacher did – she also gave him his first-ever birthday celebration.
Michell Girard is a teacher who taught Chris Barrington, 30, for four years in junior high in Gatesville. Girard and her special needs student hadn't gotten in touch for years since.
Over two months ago Barrington was found walking alone down Highway 84 by the Gatesville Sheriff's Department. The special needs man functions at a 6-year-old level.
He had been walking around Gatesville for two days. Barrington didn't have any known relatives and his father was ill with late-stage leukemia and couldn't move.
However, the man did recall the name of his junior high teacher, Girard. When she was found and heard her former student's tale she asked: "What happens if I don't take him? Will he get in a group home?"
She was informed that Barrington would be taken to an institution and she responded: "Not on my watch he's not." Girard took her former student in and started looking after him.
Addressing the life he'd had so far, Girard stated:
"He's never had a birthday present, a birthday party, he's never had Christmas, thanksgiving, nothing. So this year is going to be full of firsts."
Barrington's father passed away on August 1 and Girard is now applying for his guardianship. After his father passed on, his former teacher set about organizing his first birthday party.
She also enlisted the help of JMB Fishing from Waco and Barrington had the chance to go on his first boat ride and fishing trip. Jimmy Bennett, the owner of JMB Fishing, shared how Girard's former student wasn't like other children.
He said instead of wanting to go to Disney or Hawaii, Barrington was "happy to come out on Lake Waco and ride around on a boat.
That's all he wants to do." Girard explained her reasons for taking him in noting that he deserved "a good life," because "He's had a hard life."
Showing how normal people with special needs are, Lisa Buchanan, 40, and Ruth Godding, 59, have been friends for 20 years this International Friendship Day! Buchanan was a college student when she was paired with Godding who has intellectual disabilities.
They were introduced through Best Buddies International. The nonprofit organization works to end "social, physical and economic isolation" among people with intellectual and developmental disabilities.
Ever since then, the two have remained close.
Please fill in your e-mail so we can share with you our top stories!