Omarion's Ex Apryl Jones Shares Photo of Their 'Fearless' Kids & the Boy Looks Just like Dad
Omarion's ex-girlfriend Apryl Jones shared a photo of their children doing what many adults wouldn't risk doing, but fans couldn't help pointing out her son's striking resemblance to his dad.
Jones and Omarion don't seem to be on the best of terms in recent times, but the TV personality/entrepreneur has a visual reminder of her ex in their adorable son.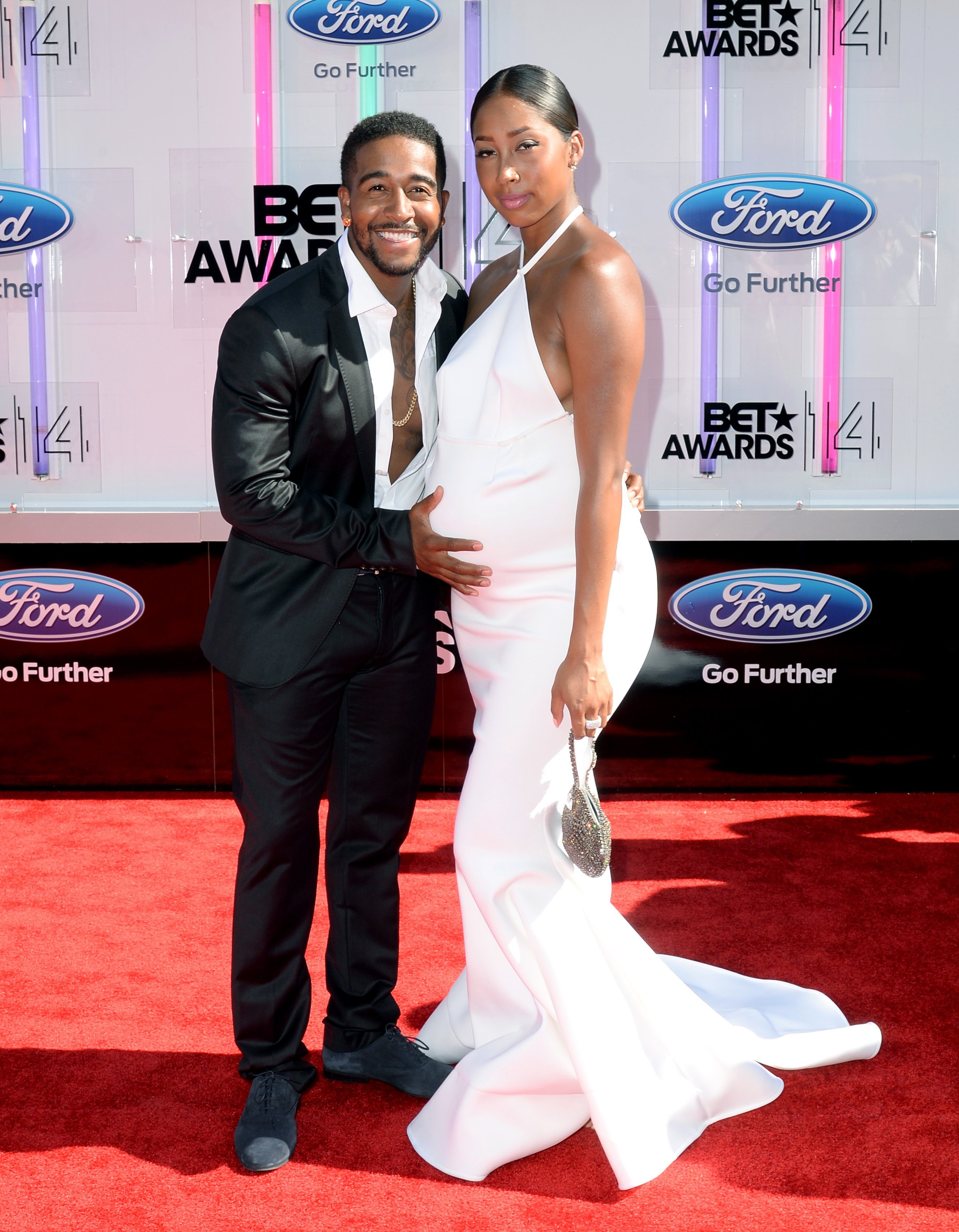 A few days ago, Jones took to Instagram, leaving fans speechless with a pic of her children posing with one of the most feared reptiles known to man – a snake.
The snake lay across the neck of five-year-old Megaa who was smiling up at the camera and showed no signs of distress. His younger sister, A'mei, 3, stood beside him, not in the least bit scared as well.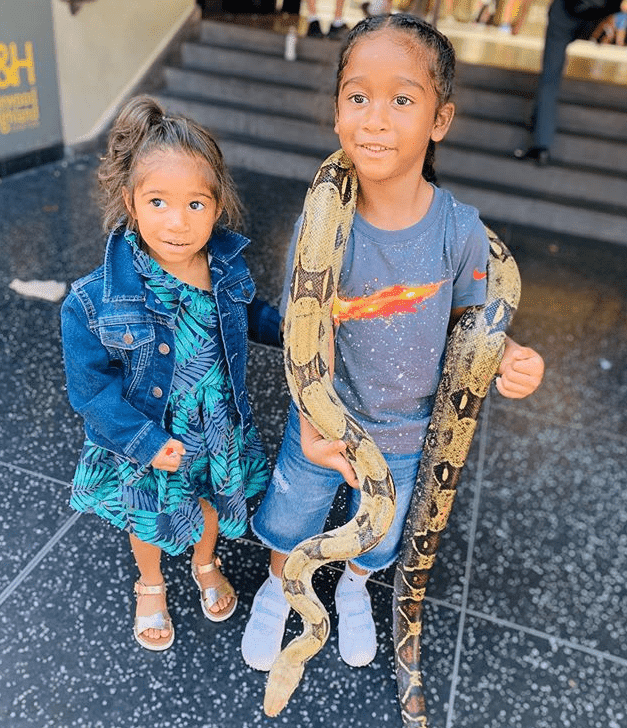 FANS REACT TO THE RESEMBLANCE
"My babies are so fearless!!!!!" Jones gushed in the caption, but even though several fans pointed out that they wouldn't be caught anywhere near a snake, most seemed taken by Megaa's resemblance to his R&B singer dad.
"The son looks just like Omarion," one Instagram user observed.
"That lil boy got his daddy whole face tho," another person echoed while a third noted: "Wow that boi looks just like his dad beautiful kids."
Jones and Omarion were together for a couple of years before calling it quits in 2016, four months after welcoming their daughter in March of that year.

At the time, the "Post to Be" singer's statement read:
"The beautiful and talented mother of my children for whom I hold the highest regard and respect, Apryl Jones, and I have mutually decided to end our relationship. We continue to love and support one another and still share a common goal to remain friends while being great parents to our children."
TROUBLE IN PARADISE
For a while, it seemed the exes had indeed found a way to co-parent their kids peacefully, but that did not last.
There were soon allegations of bad parenting, mostly coming from Jones. Last December, the mom-of-two, in an Instagram Live session, accused Omarion, 34, of hiding his assets so he wouldn't have to pay a lot for child support.
Jones also claimed the singer put his mother first before her and their kids and didn't help with looking after their children while she went out to earn money.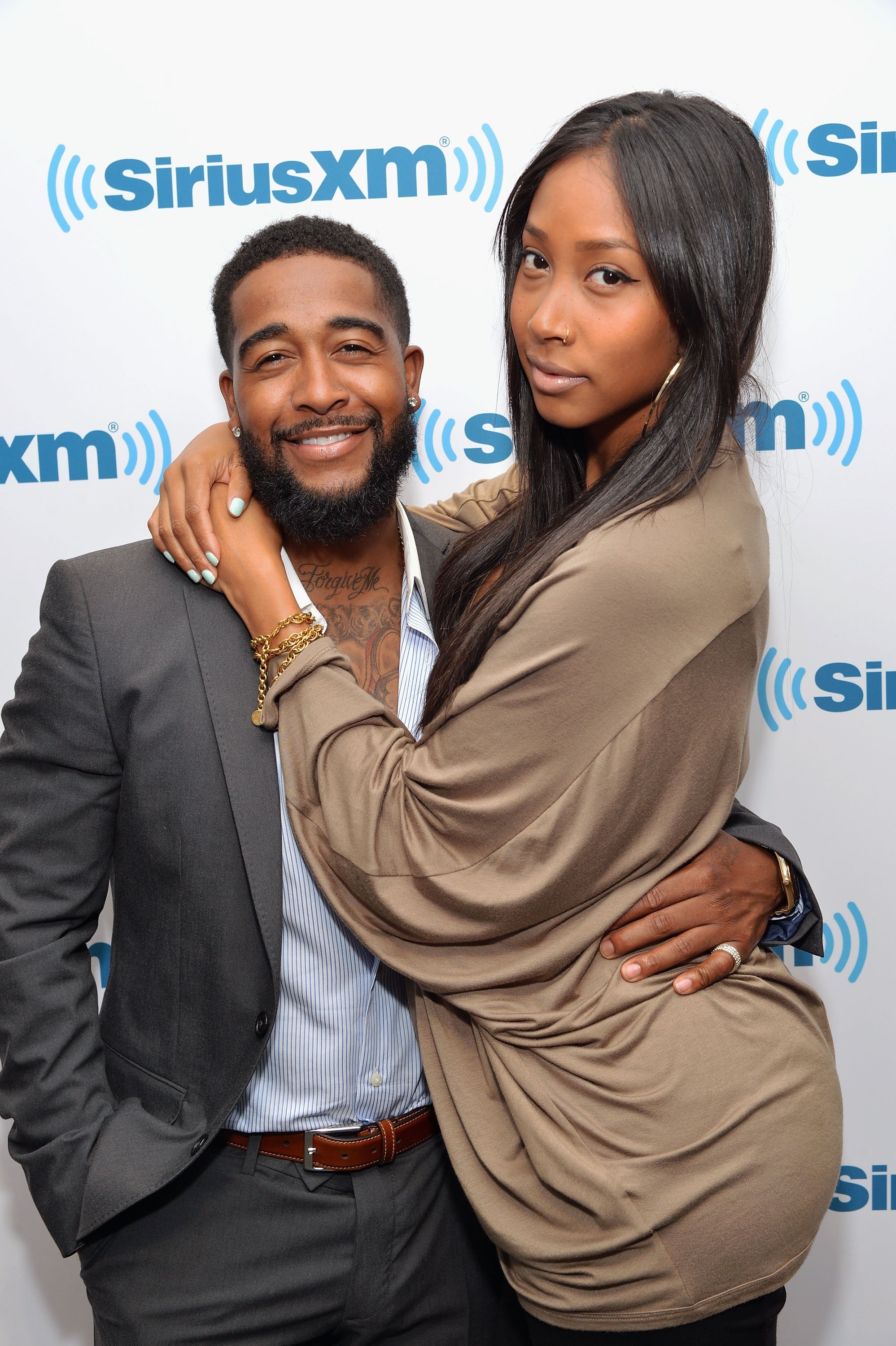 LATEST TWIST
Things got somewhat messy about two months ago when Jones debuted her new man, B2K member Fizz, 33. B2K is the boy band where Omarion started as a lead singer, and they were together until early 2004 when the group disbanded.
Social media users bashed Jones for getting together with someone so close to her baby daddy, and the backlash increased when pregnancy rumors surfaced.
FIZZ-JONES BABY ON THE WAY?
"Love & Hip-Hop" star Moniece Slaughter, who shares a nine-year-old son with Fizz, seemed to confirm the rumors with some sarcastic comments on social media.
"Congratulations are in order for Apryl Jones and Teeny Fizzle Pop on their relationship/f***ship. Congrats on moving into the new house together, congrats on potentially getting married and having kids. I could not wish for a better stepmother for my son. Just be a little more respectful and mind your [expletive] business and we can be the biggest/bestest blended family ever!"
Neither Jones nor Fizz has confirmed the pregnancy rumors, but fans reportedly think Omarion clapped back with a dance video that seemingly implied he was unfazed by the controversy.
Time will tell with these former lovebirds, but we hope everyone can remember to do what is best for the kids involved.