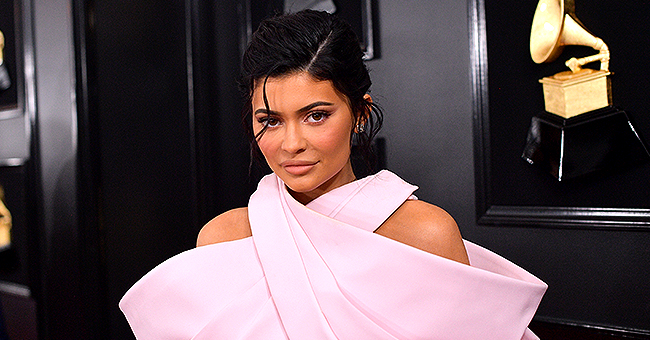 Getty images
Kylie Jenner Cuddles with Daughter Stormi during 22nd Birthday Celebration in Italy
Kylie Jenner has just turned 22 and celebrated the occasion with her usual panache.
Makeup mogul Kylie Jenner celebrated her 22nd birthday on August 10 on a luxury yacht trip off the coast of sunny Italy.
Along for the ride - and the party - were her close friends and family, including her partner Travis Scott and her daughter Stormi Webster.
HAPPY BIRTHDAY KYLIE JENNER!
While most other 22-year-olds wouldn't have that much to boast of, Kylie has already built a billion-dollar business and is one of the most influential women on the planet.
So how do you celebrate being Kylie Jenner? In pink, of course! The theme of the party was feathers and Kylie started off the big day in shocking pink feather mini.
This is the first time since she was 13-years-old that Kylie Jenner is celebrating her birthday without Jordyn Woods.
DIAMONDS AND FEATHERS
In the evening, Kylie changed out of the mini dress into a long white glamorous swansdown dress, very Hollywood glamour, 100% Kylie. What she did not change was her main accessory, a diamond necklace that was a gift from her baby-daddy, Travis Scott.
TRAVIS SCOTT'S BIRTHDAY PRESENT
Travis had Kylie's necklace specially made in the shape of Kylie Cosmetics "dripping lips" logo in what looks like white gold and pavé diamonds that reportedly set the rapper back a cool $500,000,
But Kylie's best present was definitely Stormi's sweet tribute, singing "Happy Birthday" to Mommie!
KRIS JENNER'S TRIBUTE TO HER BABY GIRL
Though her sisters couldn't make the trip, momager Kris Jenner was there and she was proud as can be of her youngest child.
"You are truly an old soul and such an inspiration to everyone. Your creativity, generosity and huge heart is truly remarkable! You are an angel girl and I love you more than you will ever know," Kris wrote in a touching tribute.
Kylie was flooded with sweet messages and good wishes from dozens of friends and fans from around the world, and we'd like to join them in saying:
Happy Birthday, Kylie Jenner!
ONE FRIEND WAS MISSING FROM THE CELEBRATION
This is the first time since she was 13-years-old that Kylie Jenner is celebrating her birthday without Jordyn Woods.
It has been 5 months since the apparently unbreakable bond between the two women cracked under the strain of an unforgivable betrayal.
Jordan, who had been Kylie's best friend, business partner, and constant companion, was seen hooking up with her sister's Khloé boyfriend Tristan Thompson.
It was the end of the friendship between the two women and a devastating blow to Kylie. It's good to see her happy with a new group of friends and celebrating a new phase of her life.
Please fill in your e-mail so we can share with you our top stories!