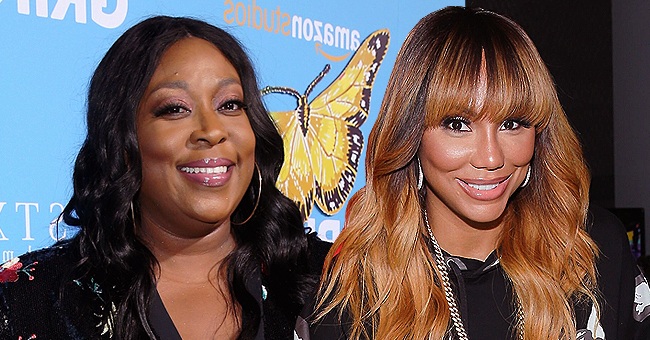 GettyImages
Loni Love Names Tamar Braxton as One of the Stars She Wants as Guest on 'The Real'
Three years after Tamar Braxton was fired from "The Real," and following her apology to her former co-hosts a few months ago, Loni Love seems to be extending an olive branch to the singer. Love mentioned Braxton as one of the stars she would like to welcome on the new season of the show.
"The Real" is returning in September for its sixth season on TV, and co-host Loni Love is already sharing her expectations as to which celebrities she would like to have at the table this year.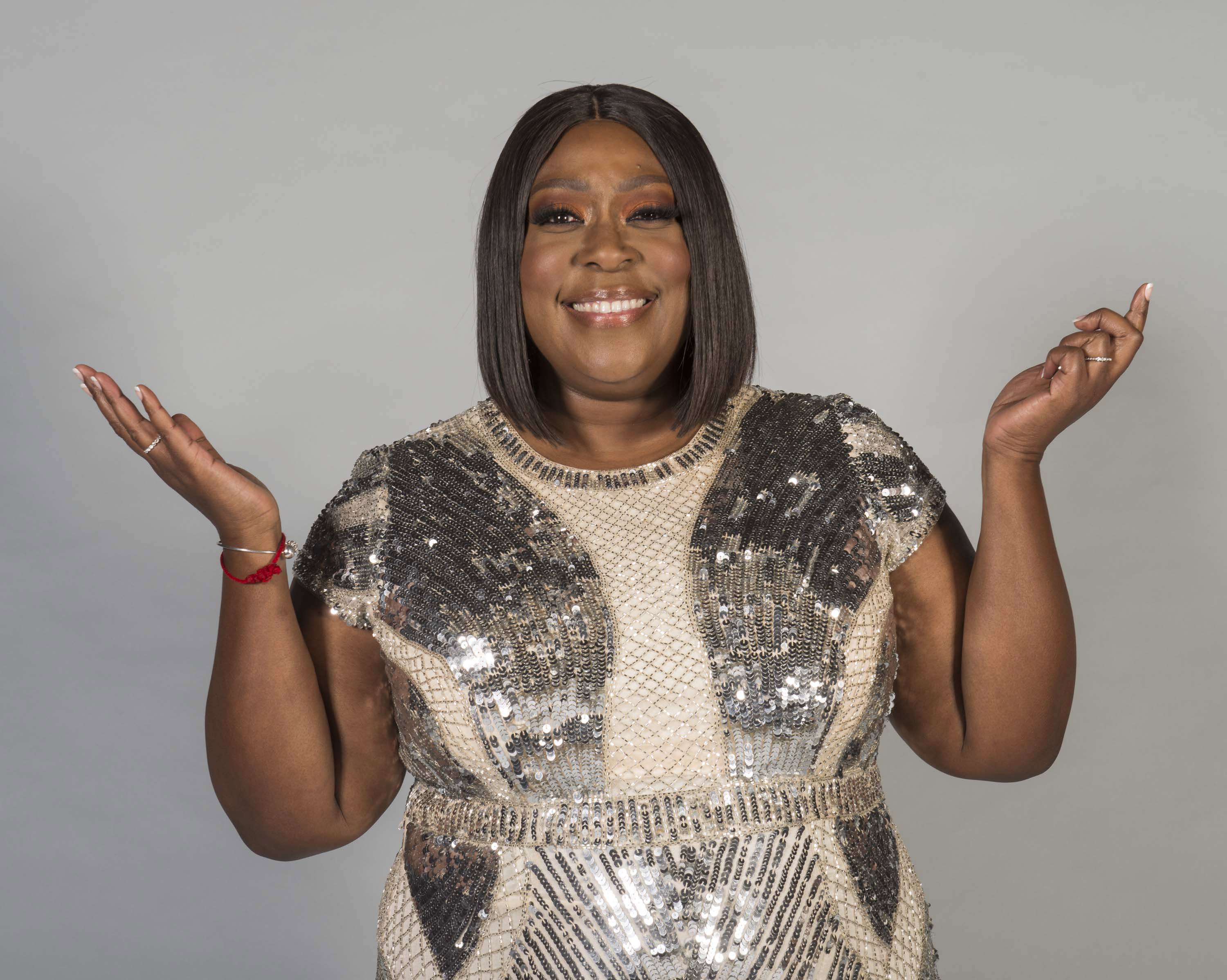 Loni Love poses for portrait at 45th Daytime Emmy Awards - Portraits by The Artists Project on April 29, 2018. | Photo: GettyImages
A SURPRISING MENTION
The comedian took to Twitter on Sunday to share an article with a first glimpse at the promo photoshoot for season 6, featuring her alongside Tamera Mowry, Adrienne Houghton, and Jeannie Mai donning white shirts and jeans.
Love took the chance to ask her followers who would they like to see as guests on the show, and she mentioned her select group of ideal guests, including presidential candidate Kamala Harris, Kylie Jenner's ex-friend Jordyn Woods, disgraced actor Jussie Smollett, rapper Lil Nas X, and, for the fans' surprise, Tamar Braxton.
Braxton was one of the original co-hosts on "The Real" until she was fired in 2016.
At the time, Braxton took to Instagram to share a cryptic post saying she felt "backstabbed" and soon after unfollowed Loni, which fans took as a sign that some drama went down between the ladies.
LONI'S SIDE OF THE STORY
However, Love finally spoke about Tamar's departure last October on a visit to "The Breakfast Club," and she explained what really went down, even though she doesn't have the complete information either.
Love said she and the other co-hosts tried to communicate with Tamar after hearing about her surprising firing. But she never answered the phone. Then one day Love ran into Tamar's sister Towanda at a flight to Atlanta, and the "Braxton Family Values" star warned Love about Tamar's antics.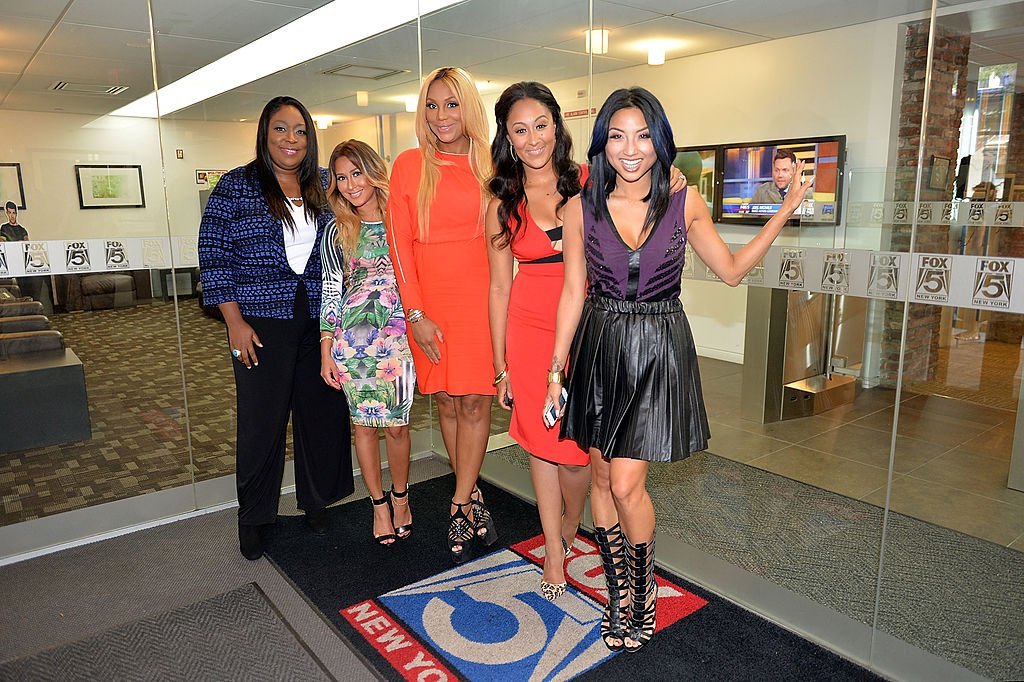 Loni Love, Adrienne Bailon,Tamar Braxton, Tamera Mowry-Housley and Jeannie Mai visit NYC on July 15, 2013 in New York City. | Photo: GettyImages
"She told me they did an emergency episode of Braxton Family Values, and, 'You need to see the episode,'" Love recalled. "I had a person that worked at WeTV. The person that worked at WETV contacted me [and said], 'You are being named, the girls are being named,' and I called my attorney, and I said, 'You gotta call WeTV and let them know if they're naming us, we're gonna have to have legal action. That's defamation of character."
THE REAL RESPONSIBLE
The person also revealed that it was Tamar's ex-husband and former manager, Vincent Herbert, who named the ladies on the show. Herbert allegedly said they were jealous of Tamar and that's why they got her fired.
Love, who months earlier had given Tamar the phone number of a high-profile manager of celebrities—at her request—believes Herbert was responsible for the situation.
She thinks maybe he messed up some contract with the producers of "The Real" and went he got his then-wife fired he tried to cover it up by blaming others.
Tamar Braxton and Vincent Herbert visit BET's '106 & Park' at BET Studios on February 13, 2013. | Photo: GettyImages
TAMAR'S APOLOGY
Although Braxton has publicly said on repeated occasions that she has moved on from the situation, she took to Instagram in June to acknowledge some of her past mistakes and apologized to some people she has feuded with in the past.
The move was encouraged by her new boyfriend, David Adefeso, who Tamera credits for making her open her eyes and see she was acting from a place of hurt instead of love.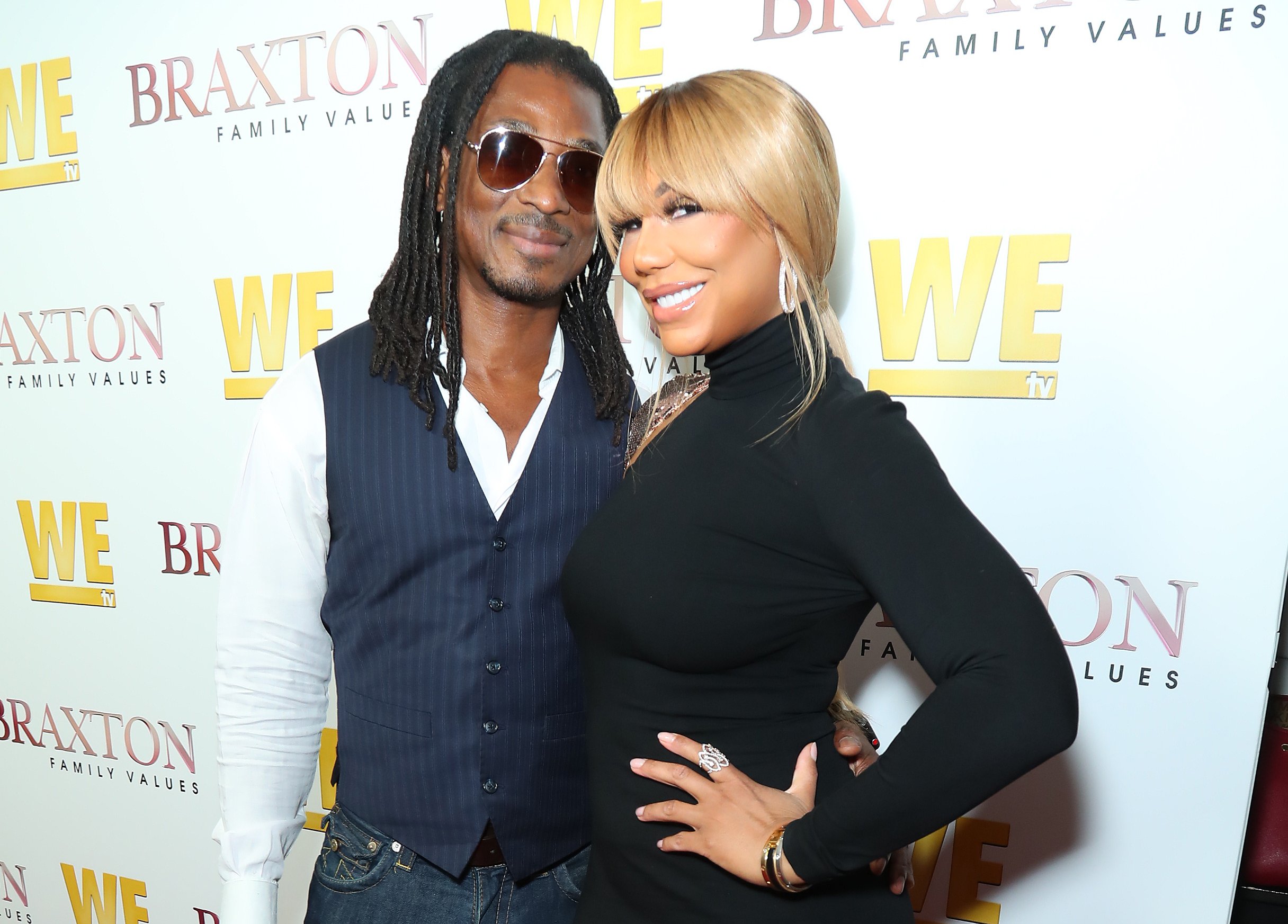 David Adefeso and Tamar Braxton attend WE tv's "Braxton Family Values" Season 6 Premiere at The Doheny Room on April 02, 2019. | Photo: GettyImages
"When all u know and felt is hurt. You hurt. Self-inflicted and to others are included," Braxton wrote in the now-deleted post. "From my sisters, the ladies of the real, Iyanla, old and new friends and whomever else I've EVER hurt, from being hurt. Please forgive me."
It seems like Tamar's apology, and Loni's invitation might be the first steps to offer Braxton a chance to face her former co-hosts on "The Real" and finally address what really went down three years ago.
Please fill in your e-mail so we can share with you our top stories!